Our World

Touristy? Overdone? Learning to love Venice again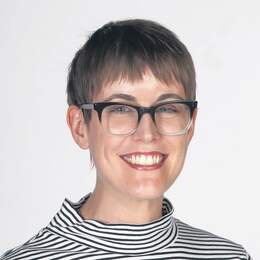 Think you know Venice? Think again: we go in search of subtler charms in a classic Italian city.
In Lady Chatterley's Lover, D.H. Lawrence described Venice as "the holiday-place of all holiday-places". Lawrence was not a noted lover of La Serenissima — which he once characterised as an "abhorrent, green, slippery city" — and on previous visits I've struggled to warm to it for precisely this reason. It's always seemed a hard nut to crack: beautiful, but somehow unreal. Certainly I wasn't the first (slightly self-important) visitor to think it felt more like a theme park than a place where people actually lived.
But now I'm being forced to reconsider by a somewhat surprising encounter — with a slimy pile of squid.
I'm at the Rialto Market, a few minutes' walk from the famous bridge of the same name. The latter — the oldest and most recognisable of the bridges spanning the Grand Canal — is one of Venice's most popular attractions and has the smartphone-toting crowds to prove it. But the market feels quite different. It's not entirely removed from the tourist trail, but the people shopping and selling seafood, fruits and vegetables are unmistakeably locals. This can be an all-too-rare sight for visitors to the so-called Floating City: Venetians quietly going about their business as if they don't live in a place where, on any given day, they might be outnumbered by out-of-towners by dozens to one.
As Cristina, our local guide tells us, the population of Venice's historic centre has diminished markedly over the past half century as tourist numbers have grown to a daily average said to be higher than the number of remaining residents. This in turn is blamed for driving up the cost of living and forcing many to move to the mainland, and threatening the city's UNESCO World Heritage listing. Some locals took to the streets in July to protest the issue and authorities are considering ways to tackle it: options from limiting tourist accommodation and capping visitor numbers to banning larger cruise ships and even charging tourists for admission to the historic centre have been mooted.
In spite of its problems, Cristina is evidently proud of her fragile, romantic city — threatened as it is by increasingly frequent flooding, subsidence and its popularity. And the colours and life at the market — the glistening displays of squid and octopus; the fat strawberries; the elderly ladies with their boxy handbags and wheeled shopping carts — help to illustrate why.
It might come as a surprise to some that I've found this authentic and charming slice of life thanks to a mainstream touring company, albeit one with a solid commitment to responsible travel. Cristina is one of Trafalgar's "local specialists", and we meet up with guides like her in many of the places we visit. Each provides a distinctive, and distinctly local, perspective on their city.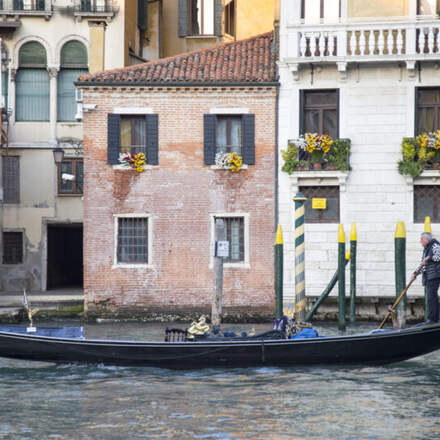 As Cristina tells us, Venetians tend to eat more fish than meat — unsurprising, given they're surrounded by an ocean lagoon — and the market reflects this, with its piles of whitebait, neat bundles of shellfish and stacks of whole sea bass. There are heaps of small cooked prawns and black-eyed scampi, scallops with the bright-orange roe attached, hefty crabs and a bunch of what I guess is dried, salted cod.
The fruit and vegetables are just as impressive: thick spears of asparagus, bunches of glossy tomatoes, artichoke hearts bobbing green and deep purple in styrofoam containers of water. Dried chillies, tied in bouquets and stacked, and dried fruits in sunset tones of orange, yellow and red. Eggplants the size of rockmelons, bunches of bright-pink radishes, broad beans and capsicums, apples and oranges, lemons with the foliage still attached.
The Rialto has long been an important commercial area in Venice, and the market has been at the centre of this since 1097. As a result of this remarkable longevity, its produce is reflected in the names of the streets and squares: Campo della Pescaria, where fish is sold; Calle de le Beccarie, denoting a traditional association with poultry; Ruga dei Spezieri, a reference to the spices once sold here as aphrodisiacs.
Our walking tour takes us onwards, past the site where Marco Polo's home once stood, past historic churches and palaces, across bridges, and past gondoliers steering through narrow canals. We'll end up in St Mark's Square, surrounded by people and pigeons, a snaking queue of visitors waiting to see the cathedral's remarkable gilded interior. Later, after the daytrippers have left, I'll pass through the square once again on the walk back to the hotel, finding calmer streets — people walking their dogs, and sitting or standing, smoking and drinking outside bars — as dusk falls.

But first, in a peaceful square, Cristina comes to a halt. "Do you see how quiet it is — no noise, no confusion," she tells us. "This is our Venice — the Venice of the locals."
Venice etiquette for visitors
Whether you're visiting on a tour or independently, Venice Unica (the official tourism site of the City of Venice) has some tips for showing respect to both the city and the locals:
Try to visit during quieter months and stay for several days to get to know the city.
Get around on foot and use public transport when possible.
There are no cars in the historic centre, but the alleys and open spaces can be busy. Avoid standing in groups on bridges, walk on the right in narrow alleys, and avoid pulling wheeled suitcases over steps, as this can damage them.
Venice's fountains offer safe drinking water, as an alternative to wasteful bottled water.
Explore beyond the main historic centre and visit other islands in the lagoon. There are itineraries and suggestions at veneziaunica.it/en.
Fact File
Trafalgar has a number of itineraries with multi-day stays in Venice, such as the 10-day Flavours of Italy tour, which includes three nights in Venice incorporating a "Secret Venice" walking tour with a local specialist with a visit to the Rialto Market. The tour also stays in Rome, San Gimignano and Parma, and visits Chianti, Florence, Pisa and Bologna. It costs from $3525 per person. trafalgar.com or 1800 002 007.
Disclaimer
Gemma Nisbet was a guest of Trafalgar
Categories