Arrivals & Departures

Tours highlight Canada's best features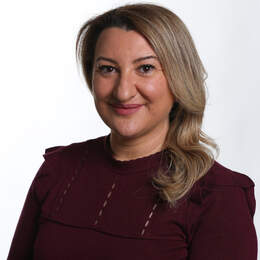 From food experiences to various landscapes, Canada offers something for everyone.  

If you forgot to celebrate Canada Day on July 1, don't stress about FOMO (I asked the teenage nephews — it means fear of missing out).
APT has tours that focus on Canadian experiences ranging from food to wildlife. Here's what the travel group says about five of its best itineraries, with all prices per person twin share:

Maple syrup: Canada is practically drowning in maple syrup. While 80 per cent of the sweet stuff is produced there, the best is said to hail from the forests of Quebec. You can't miss the chance to taste the real deal from a traditional sugar shack — a small wooden cabin nestled among maple forests where the golden nectar is made. Maple syrup, maple butter, maple candy, maple liquor; you name it you can taste it on the Eastern Canada & New England Cruise. From $11,595.
Bear hunt: Spotting a bear in the wild is certainly at the top of the to-do list for travellers, and more than 50 per cent of the world's polar bears call this land home. Bunk down in a lodge smack bang on their annual migration route up in the northern province of Manitoba on APT's Hudson Bay Odyssey. From $13,345.
Pucker up: Canadians are pretty passionate about their ice hockey. You can't leave without trying your hand at the sport and, while you're at it, you may as well learn from the best. Muscle in on a pre-game huddle with the coach before taking front-row seats for an action-packed match on the Winter in the Rockies tour. From $8795.
Meet a Mountie: It doesn't get much more Canadian than the Royal Canadian Mounted Police. Dressed in that iconic red serge uniform these friendly fellows are a sight to behold. Hear intrepid tales from the mouths of Mounties in Banff National Park as part of the Rockies Highlights & Alaska Cruise. From $11,995.
Canada's wild west: An endless expanse of pristine wilderness connected by just one paved road where residents are vastly outnumbered by four-legged critters — there's no place like the Yukon for a taste of what life's like in Canada's outer limits. Discover the bawdy frontier towns of Dawson's City and Whitehorse on the Rugged Alaska, Yukon & Glacier Cruise. From $17,995.
Fact File
For more information visit aptouring.com.au, phone 1300 196 420 or visit a travel agent.