Towns of things to see and do in bush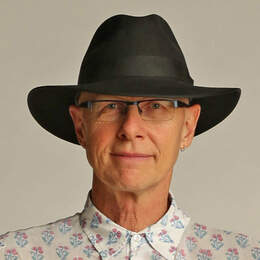 Rural centres have lost people to the city, but not charm, writes STEPHEN SCOURFIELD  
Whether you're in Merredin or Tammin, you can meet locals and go to the markets.
Whether you are in Hyden or Corrigin, Westonia or Wickepin, Roe or Beacon, there's plenty to explore.
There are granite peaks like Mt Marshall and those round Bruce Rock, and salt lakes like that at Lake Grace.
Wheatbelt towns make comfortable bases from which to explore.
Just 25km north east of Merredin, there's Merredin Peak and Railway Dam walk trails. About 14km south of Tammin there's the Charles Gardner Nature Reserve. C.A. Gardner was the government botanist and the nature reserve is important for sandplain flora, especially Casuarina fibrosa. (Download Wildflowers in the eastern Wheatbelt at tammin.wa.gov.au)
Many towns are dominated by their big wheat silos (many built in the 1960s) and railway lines, by their heritage pubs and the stories hinted at in their cemeteries, like those at Wickepin, Yealering, Harrismith and Toolibin. This is so often where the story of life on the land is laid bare.
There are small towns to spend time in, too. Towns like Harrismith, 45km south-east of Wickepin, with its Harrismith Walk Trail that has helpful signage, lapping the town. In 1909, the Lakes Progress Association asked the premier for £100 towards building a £350 community hall, which was opened in 1912.
Church services, CWA meetings and dances (two shillings entry for each man, one and six for a girl — but girls came in free if they brought supper) and water boiled in kerosene tins outside. Imagine the excitement in the 1920s when a Wizard light fuelled by Shellite was installed.
Yealering, 27km north of Wickepin, is on land first released in the 1870s. More recently, migrants from the former Yugolavia market gardened here.
From Bruce Rock, it's just 32km to Shackleton, with its quirky gardens and quaintly old-fashioned children's playground.
The town was born as a siding when the railway came through here, from Quairading to Bruce Rock, in 1913, developed privately, and not gazetted until 1951.
It bears the name of explorer Sir Ernest Shackleton as the State was caught in the euphoria that followed his Nimrod expedition. That 1907-09 British Antarctic Expedition was the first of the three forays that Shackleton led to the Antarctic, and the longest southern polar journey ever.
A local here tells me: "The whole feature of this place is its lack of population."
But it is also what claims to be Australia's smallest bank — a 3m by 4m building which opened as a Western Australian Bank in 1926. It was an agency for the Bank of New South Wales through the 1930s, and a Bankwest branch until 1997.
Here are just a few examples of Wheatbelt towns, each of which has its own story, and its secrets...
DOWERIN
Rusty the dog sculpture was "born" in 2004, when pupils at Dowerin District High School were encouraged to develop a project to encourage travellers to stop in the town. They were inspired by the local Tin Dog Creek, which got its name during settlement, as mining began in the Yilgarn Goldfields.
Settlers in Northam started using the surrounding land to feed stock during winter, which led to a track being established, leading to Moujakine, Yarragin and Eunuin. From Goomalling it followed a chain of water holes, one becoming known as 13 Mile Soak. Miners on their way to the Goldfields further inland would leave empty tinned beef cans ("tinned dog") by the water soak, and Tin Dog Creek's name soon stuck. Tin Dog Creek Reserve is on the edge of town, near opposite Rusty the Tin Dog. There's a walk trail map at the visitor centre. Minnivale Nature Reserve is 8km and Namelcatchem is a 240ha reserve 17km to the east.
WYALKATCHEM
Wheatbelt towns love slogans and names — hence the aptly tagged Walk-A-Wyal Trail in Wyalkatchem. Also explore Wyalkatchem Reserve and Korrelocking Reserve. Along Wyalkatchem North Road on the way to Cowcowing Reserve, there's the endangered Wyalkatchem foxglove.
TRAYNING
There are gnammas (rock holes) north of Trayning on the Bencubbin Road. Visit Billycatting Reserve with its two marked walk trails.
NUNGARIN
There are good botanical walks in Nungarin and Mangowine, and put Eaglestone Rock (20km north), Talgomine Reserve and Danberrin Hill (20km south) on your list. The Nungarin townsite Heritage Trail goes through the salmon gum woodland. Time it all for the markets, on the first Sunday of the month (see the markets story).
MUKINBUDIN
While Beringbooding Rock is a big draw, don't miss Wattoning Historical Site, 12km north and Weira Reserve, 13km east.
KOORDA
Koorda Native Flora Reserve, 16km from town, has walk trails. Look for the small, red Koorda rose (Darwinia rosea) in season at Mollerin Reserve and Newcarlbeon Rocks.
LAKE KING
Lake King Causeway crosses 10km of salt lakes — and don't rush. Stop and enjoy the pockets of natural bush. Lake King and nearby Lake Camm, Varley and Mt Madden were settled in the late 1920s as part of a big agricultural scheme comprising 3400 farms and extending to Salmon Gums. Though the land was condemned for its salinity, a hardy group of settlers remained. Drive down Magdhaba Track, through a conservation reserve, to Roe Hill Lookout. The Norseman Road from Lake King passes through the Frank Hann National Park. Near Varley, there's the Rabbit Proof Fence.
Wheatbelt towns make comfortable bases from which to explore.
Categories