Our World

Trail of the parish boy's progress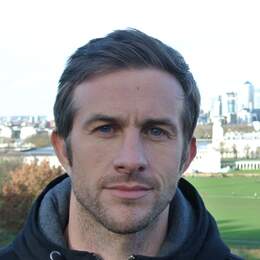 STEVE McKENNA explores the former haunts of English author Charles Dickens
It's a reasonable bet to say that right now, someone, somewhere in the world, is reading a tale by Charles Dickens — whether it's in a paperback, a leather-bound tome, a smartphone or a tablet.
Some people will also be watching screen adaptations of Dickens classics. It might be the most recent TV version of A Christmas Carol — starring Guy Pearce as Ebenezer Scrooge — or A Personal History of David Copperfield, a new movie with Dev Patel, of Slumdog Millionaire and Lion fame, as the title character.
Few writers have a legacy like Dickens, whose stories have been translated into more than 200 languages (and who was also renowned for his work as a parliamentary reporter, investigative journalist, magazine editor, public reader/performer, philanthropist and social justice campaigner).
This year is the 150th anniversary of his death, and fans from around the world will head to Britain to make a pilgrimage to Dickens' former haunts. Although synonymous with London, where most of his yarns were rooted, from the poverty-stricken back-streets and work-houses to the well-to-do law courts and stately mansions, Dickens spent his early years outside the capital.
This is an edited version of the original, full-length story, which you can read here.
A message from Travel Editor Stephen Scourfield...
Thanks for reading us – we value your continuing interest and our connection with you.
But as our readers increasingly move to digital, we have to keep up with them.
As I'm sure you'll appreciate, there are costs involved in doing what we do for you.
To support Travel, reading the full story now requires a digital subscription (it's $1 a day for full access to thewest.com.au, for all your devices).
If you have the newspaper home delivered, you may already have complimentary premium access to thewest.com.au and our digital editions.
And we have other packages, including $9 a week for the weekend papers and everyday digital.
Stephen Scourfield