Train travel tips: Get on track for adventure in Europe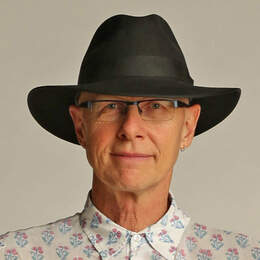 Just the ticket: An efficient train network makes travelling a breeze.
I'm careful to look up at the signs along the platform at Cologne HBF railway station (Koln HBF).
They show where the train will stop and where the various classes of carriage will be.
Passengers spread evenly down the platform and boarding, even with Casey, my faithful suitcase, fully laden, is easy.
In Switzerland, not only do the signs show precisely where the numbered train carriages will pull up but also which seat numbers will be included in it.
It almost goes without saying that in Switzerland trains run on time. Precision is a "Swiss thing". If a train is due to leave at, say 9.07, Swiss will turn up at perhaps 9.04 or 9.05. There really is no need to get there earlier (but certainly you wouldn't turn up with any hope at 9.08).
It's just nervous ninny tourists like us who turn up on the platform 10 minutes early.
Rail travel is part of the European way of life, which makes it easy for us visitors to join in. And there are good reasons for doing so, of course.
While hiring cars gives us access to back roads and villages, driving usually isn't easy in cities and towns.
There are fines for entering traffic-free zones and parking often seems non-existent.
A one-hour air flight basically takes four hours, including getting to the airport, checking in and waiting.
Trains take travellers fast from city to city, through backyards and countryside, on a vast network. London to Paris takes about two hours and 20 minutes, Paris to Amsterdam three hours and 20 minutes and Rome to Venice three hours and 45 minutes.
Unlimited Eurail
Eurail is surely the best known of European rail passes. But there are no Eurail trains, as such — this is just the brand name for a pass offered by 26 national train operators working in co-operation.
Travellers can select a Eurail pass giving unlimited travel for various periods on the rail networks of one, two, three, four or all 26 participating countries.
And "unlimited" means just that. The pass can be used on many trains every day, as far as you like.
The companies jointly run eurail.com.
But don't automatically think you have to organise a Eurail pass. Take into consideration that a first-class pass will generally cost between $94 and $140 a day.
But you can always just buy a ticket like locals, and if you end up not using trains too much, that can be economical. You might purchase a second-class ticket from Prague to Vienna for about $22, for example.
Take a dig through trainline.eu — I'm just looking at a one-way second-class fare from Prague to Budapest in September for $25.
And there are cheap "advance-purchase train fares" from many rail companies in Europe.
Flexible Britrail
The BritRail Pass gives visitors to the UK a pass with flexibility.
Passes gives unlimited train trips on each travel day across England, Scotland and Wales and it is possible to add Ireland to the package.
But just be aware that, in addition to this full BritRail Pass, there are passes just for England, London Plus, South West, Scotland, Central Scotland and Scottish Highlands. So, matching one to your specific itinerary might save money.
Where a standard-class pass for eight days within a month for an adult is about $640 ($US464), an England Pass would be $513.
For example, the BritRail England Pass covers all nine distinct regions, including London, and travellers can hop on and off the trains as they wish.
Passes such as the BritRail England Pass can be downloaded to your smartphone, saving shipping fees. With this phone M-Pass, you can sidestep the ticket line by scanning the barcode. The pass is a printable PDF.
Super-fast TGV
The TGV fast train spreads its tentacles over Europe from its hub in Paris.
Cities are connected at up to 322km/h.
I've used it many times, particularly to cover the 315km between Paris and Dijon in about 90 minutes, usually with just one stop at Montbard. This is how most will use it.
Second-class is good enough.
Both carriage and seat are assigned, and shown on the ticket as "voiture" for carriage and "place assise" for seat number.
Some seats face forwards and some backwards.
In France, the departure platform is usually shown 20 minutes before the train leaves. Expect the train to leave on time. Stations are easy to navigate and have ATMs.
The train's dining car leaves something to be desired. It's best to act like locals and buy a sandwich and drink beforehand and take them on board.
Swiss precision
The Swiss Travel Pass includes all public transport in Switzerland (trains, buses and ferries), and entry to 480 museums and exhibitions.
There are passes for three, four, eight and 15 days.
A second-class pass for three days is $311.
Switzerland leads the world in public transport in general, and train travel in particular.
It has the densest public transport system in the world. "We are world champions at travelling by train," says Janine Zingg, of Swiss Travel System.
A million and a half people travel by train every day, in a country with a population of just over eight million. So, train travel is part of normal, everyday life.
"It really is what we do here," says Janine.
There could be hiccups, as there are three different gauges of track in Switzerland.
But then, this is Switzerland, and trains have been designed that will change the distance between their wheels in 10 minutes to accommodate the different gauges. They should be running in 2020.
Epic Grand tour
Were I to pick one epic rail trip in Europe, it would probably be The Grand Train Tour of Switzerland.
It combines eight routes over 1280km.
Although it can be "joined" at any point, most will start in Zurich.
We take the train to St Gallen, and then the Pre-Alpine Express to Lucerne.
Then we join the GoldenPass Line to Interlaken and Montreux.
From Lake Geneva, we travel on to Martigny, Brig and Zermatt, and then use the Glacier Express to Chur and St Moritz.
From here, it's the Bernina Express and Bernina Express Bus to Lugano.
Finally, the Gotthard Panorama Express continues to Lucerne and back to Zurich.
myswitzerland.com/en-au/sts-grand-train-tour-of-switzerland.html
Pickpocket warning
Stations in Europe are prime hunting ground for pickpockets, so be wary.
I'm also conscious when on trains that I may be a long way from my luggage.
Sometimes there are big overhead racks which will take a full, medium-sized suitcase (others will usually step up to help lift them), or in the triangle of space between back-to-back seats.
But on many trains, luggage is left near the doors.
I carry an extending wire lock for just these moments, so that I can secure Casey, my faithful suitcase, to a rail or other fitting.
Be careful not to leave anything on a TGV train as it's unlikely you'll get it back.