Tranquil charm high above Costa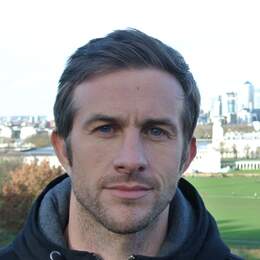 STEVE McKENNA is captivated by views in hilltop Mijas
The Costa del Sol is one of Europe's most developed — some would say "over-developed" — coastlines.
High-rise, densely packed resorts overlook the Mediterranean Sea either side of Malaga, the biggest city on Spain's south coast.
Part of the culture-rich region of Andalucia, the Costa is renowned for its shiny harbours peppered with multi-million dollar yachts and gaudy streets brimming with neon-lit nightclubs and pubs with Union Jack flags, English Premier League football on the big screens and menus offering fried breakfasts and Sunday roasts.
The Costa isn't for everyone — though millions pour here annually for bargain package holidays and luxurious breaks in the sun. In the chain of mountains looming above the coast, however, you'll find towns and villages with a more traditional, and distinctly Andalucian look and feel.
Known as the pueblos blancos, they've been here for centuries and are characterised by their clusters of whitewashed buildings, tightly packed together, crawling up the mountainsides and surrounded by maze-like cobblestone streets.
But just a 30-minute trip from Malaga, Mijas is arguably the most picturesque of all the pueblos blancos. Pronounced Mee-hass, it is a spread-out place, with parts stretching down to the Mediterranean and mountain slopes crawling with modern condos, gated villas and private swimming pools, and evergreens and olive trees.
But the ancient heart of the town, Mijas Pueblo, nestles about 400m above sea level and oozes tranquil charm — despite its popularity with expats and day-trippers looking to escape the Costa's hustle and bustle.
We mosey around Mijas on foot with our guide, Maria, who regales us with stories about the town's history. Its lofty location made it sought after in ancient times, with its vantage points used to keep a look-out for pirates and other potential invaders.
The Romans had watchtowers here, says Maria, and we pass relics of fortifications erected by the Moors, who occupied Mijas between the 9th and 15th centuries before they were turfed out by the Christians.
We pause outside the tree-shaded Church of the Immaculate Conception, which was built over the ruins of a mosque, then we head over to one of the town's many public viewing terraces.
It's edged by luxuriant gardens and bubbling fountains and has a soothing effect, with wonderful panoramas. Mijas has been nicknamed the "Mirador of the Costa del Sol" and on a clear day, you can glimpse not just this coast, but beyond it, with the Rock of Gibraltar 100km west as the eagle flies and the Atlas Mountains of Africa across the Mediterranean Sea.
It's hard to pull yourself away from the terraces, but Mijas has plenty else to admire. The whitewashed buildings are especially bewitching and are freshly painted every year.
"The town hall gives free paint to the people and the painting is done before each summer, usually by the women," explains Maria.
"We're taught how to be the best painters in the world by our mothers and grandmothers."
The white paint helps reflect the sunlight, keeping interiors cool — handy in a region that averages about 320 sunny days a year. Capped with red-tiled roofs, many buildings are decorated with fragrant potted plants and cascading bougainvillea.
Although the majority is residential some have been turned into B&Bs, pavement cafes, tapas bars, restaurants and stores selling crafts, leather, pottery, prints and paintings by local artisans.
Occasionally, strikingly, we encounter a building without a lick of white paint. We duck into the 16th century Chapel of the Virgin of the Rock, a shrine to Mary carved into a rock.
Then there's the Museum of Miniatures, set in a yellow wooden wagon, and showcasing a raft of quirky curiosities, including a shrunken Amazonian head.
There's a toothpick painted with the Seven Wonders of the Ancient World and a grain of rice etched with a portrait of a Mijas burro. These cute donkeys, their heads cloaked in colourful livery, are lined up nearby, by the main plaza, and take visitors on rides around the town.
My advice: stick to walking. Not only will your conscience be free, but you'll be able to amble to your heart's content and linger on those dreamy panoramic terraces.