Tranquility, art and history in every room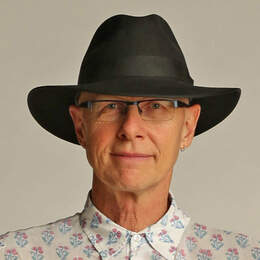 In Lyon, when your hotel room is the day's cultural and historical experience. 
There are travelling moments when, full of culture and history, you just want a simple hotel room in which you can rest.

And then there are very special travelling moments when your hotel room is the day's cultural and historical experience.
And so it is at the extraordinary hotel Cour des Loges in Lyon.
It is in the Old Town of this French city, which sits at the confluence of the Rhone and Saone rivers, established by Romans, a crossroads of Europe.
More specifically, it is in Rue du Boeuf, one of the oldest streets in Lyon.
And, even more specific than that, it is in buildings which date back to the 13th century.
For the hotel comprises numbers 2, 4, 6 and 8 Rue du Boeuf. The main walls of numbers 2 and 4 date back to 1341. Number 6 was originally built for a spice merchant in the 14th century.
Numbers 2, 4 and 8 show the influence that Italians had in the city during the 15th and 16th centuries of the Renaissance.
At the beginning of the 17th century, Claude de Beaumont, Lord of Burgundy, took over three of the buildings for his personal use, later selling to the Jesuits, who opened a college.
All church property was confiscated during the French Revolution, the Jesuits were thrown out and the houses auctioned and rented as homes, with the ground floors as shops.
In the centre is a courtyard, now used by chef Anthony Bonnet's Michelin-star Les Loges restaurant. Bonnet was born in the hills outside Lyon. Given a vegetable garden for his 10th birthday, he raised pigeons and cooked them with his own fresh peas. Still committed to fresh, local produce, he still works in his vegetable garden, as do his kitchen colleagues.
And in that central courtyard is what was the building for the Jesuit college's concierge and his family, but now is what Sandrine Nallet, who is showing me around, calls an apartment (pronounced with a French accent, of course). I'd call it one of the cutest little mezzanine hidey-holes I've ever seen — downstairs a small entranceway, narrow table and chaise longue, then a few steps up to a deep, grey bath, and then open stairs up to a mezzanine just big enough for a double bed.
Each room and suite is different, as decreed by the very distinctive building. There are beams, hand-painted walls and narrow stone spiral staircases. There is also a small elevator, which leads me into explaining that modernisation of these historic buildings has been done with a delicate hand, and with respect.
You are seeing the buildings both authentic and practical for the modern traveller: a spa, hot tub and indoor swimming pool, a garden on the fourth floor where 90kg of honey is harvested each year from three beehives, the bees busy today in the wisteria. Oh, and air-conditioning, flat-screen TV with satellite channels, and free wi-fi.
My room? Well — mine is a "standard room" but spectacular, with exposed original beams, mulberry tone walls, a freestanding bath, plenty of heavy curtaining, and the toilette in a fully frescoed cupboard.
I step outside into the 5th Arrondissement, and take the short stroll to the epic Cathedral Saint Jean Baptiste, which is taking the full late afternoon sun against a herringbone sky, its stone melted to a soft cream.
I sleep a deep sleep in the silence and history of Cour des Loges. I wake gently, to an early morning, 15-minute stroll through breathless stillness to Place Bellecour and the Basilica of Notre Dame de Fourviere, and then back to Cour des Loges' buffet breakfast.
Through online booking sites, visitors might pay $350 (€250) for a superior double room (which is what I had), $480 for a big double room, the same for a junior suite and $610 for a suite.
The actual listed rate is a lot more. For many it will be a "treat yourself" stay — but experiencing some places can give us our most special travelling moments.
Fact File
Rates start at $350 per room per night based on December 2017 arrivals. (Average is $400 per night for lead in category until November 2017.) Contact Bicton Travel Premium on 1800 689 842 and premium@bictontravel.com.au. 
Exclusive benefits when booking with Bicton Travel Premium include upgrade on arrival (subject to availability), daily buffet breakfast for up to two, early check-in/late check-out (subject to availability), free wi-fi and three Pure Altitude products in your room (Pure Altitude is a skincare range with natural ingredients from the mountains originally developed for Pure Altitude Spas). 
Disclaimer
Stephen Scourfield was in France as a guest of Bicton Travel.
Categories