Arrivals & Departures

Travel Book Club: A guide to Australia's best dog-friendly holiday spots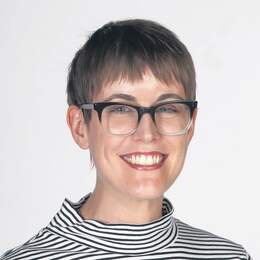 The new Pets on Holidays book is a handy guide for dog lovers looking for accommodation, holiday activities and cafes where your pooch will be not just tolerated, but warmly welcomed. 
Nearly 40 per cent of Australian households have a dog, and many of us choose to bring our canine companions along on holidays in recognition of the fact that they're very much part of the family.
However, as traveller and self-described "pet parent" Gareth Brock writes in his recently released book Pets on Holiday, taking your dog away with you isn't always a hassle-free exercise.
"In the past, 'pet friendly' has meant poor quality and generally not up to the standard most of us are used to when we travel," he writes.
"Some services that have claimed to be pet friendly have simply been 'pet tolerant' and, although they allow you to bring your dogs along for the trip, you get the sense that they would really prefer it if you left them at home."
Luckily, Brock says, the situation is changing as the travel industry comes to recognise the potential of the dog-friendly travel market.
"With many businesses trying to capture the pet travel dollar, the goal for travelling pet owners now is not only trying to find destinations where your dog can stay with you in your accommodation, but to find destinations where they can experience all that your holiday has to offer," he writes.
Based on Brock's own travels with his "four-legged researcher, Ebony" and the experiences of other pet owners, Pets on Holiday rounds up the best pet-friendly accommodation around the country by region. Each listing in this well-designed reference includes useful details on the property's pet policies, such as date restrictions, additional fees, the maximum number of pets allowed and whether or not there's an enclosed yard.
For each destination there's also handy information on restaurants and cafes where your dog will be welcomed, along with beaches, parks and walk trails to explore with your pooch.
Brock also includes a rundown on the basics of travelling with your pet, such as health considerations, what to pack, and tips for car travel and eating out.
Picture at top by Sean Savery Photography/Getty Images.