Arrivals & Departures

Travel Book Club: Melbourne's mid-century architecture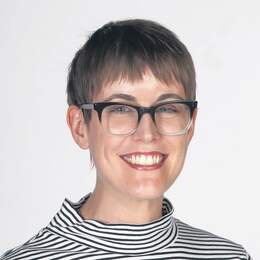 Explore Melbourne's modernist gems with this informative and beautifully designed walking guide. 
It'd be easy to overlook the building formerly known as ICI House. The office tower on the fringe of Melbourne's CBD was once Australia's tallest building, arousing enough interest that it drew more than 20,000 visitors in its first week of opening in 1958.
Known as Australia's first skyscraper, it broke previous height limits by more than 30m and is considered to have been at the forefront of Australia's urban high-rise boom.
The building — these days heritage listed and named Orica House — is one of more than two dozen buildings featured in Melbourne Mid-Century, an architectural walking guide from Melbourne-based Footpath Guides.
Informative and suitably beautiful in design, the guide leads design lovers on an approximately two-hour walk through the city. The focus is on its mid-20th century International Style architecture, from local institutions such as Pellegrini's Espresso Bar, established in 1954, to landmarks such as the National Gallery of Victoria and even Australia's first multi-cinema complex.
The Melbourne guides series also covers the eclectic architecture of St Kilda and the work of Joseph Reed, the influential Victorian-era architect responsible for the Royal Exhibition Building, the Melbourne Town Hall, the State Library of Victoria and more.
Footpath has also launched three Sydney guides covering modern architecture from 1950 to 1990, the inter-war period and the Rocks.
Picture at top: Melbourne institution Pellegrini's Espresso Bar by Cormac Hanrahan/Visit Victoria.