Our World

Travel essentials: Top travel questions answered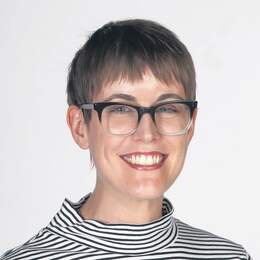 Everything you wanted to know about the nitty-gritty of travel — but were too afraid to ask. 
Do I need to get a visa?
Finding out whether or not you need a visa is the first thing you should do after booking any overseas travel, as getting them can be a slow process. The best place to find out is via the Australian Government's Smart Traveller website at smarttraveller.gov.au — each country page has information on entry and exit requirements, or may refer you to the relevant embassy's website.
Don't forget to check the requirements for all the destinations you are visiting, including stopovers — Cuba, for example, requires proof that you have travel insurance to cover medical costs. Note some countries will not accept visas contained within expired passports, even if the visa itself is still valid.
If in doubt, contact the relevant embassy or consulate. As recent events in the US have shown, visa requirements can change suddenly — consider subscribing to email alerts via Smart Traveller to keep up-to-date.
What if I'm going on a cruise — do I need a visa then?
It's ultimately your responsibility to ensure you have the correct visas and travel documents, rather than the cruise line or tour operator you're travelling with.
Having said that, most cruise lines will provide visa information in your pre-departure documents and some may facilitate the visa process for some destinations (as will some tour companies). If there's any uncertainty, check the destinations' requirements via Smart Traveller.
If you're going on an international cruise, you'll need a valid passport to get on board. For Australian cruises, a government-issued photo ID such as a driver's license will usually suffice for Australian citizens and residents but double-check with your cruise line (most list their requirements online).
Some cruise lines recommend you always take your passport, just in case you need to fly out of a non-scheduled port due to a medical emergency or similar.
Why do I need at least six months' validity on my passport?
This is not a requirement set by the Australian Government but depends on your destination — some countries require your passport is valid for at least six months after your visit, some three months, some don't mind as long as it's valid for the time you're there. Some also require a certain number of blank pages in your passport. Check with the relevant embassy via Smart Traveller.
Note that some countries, such as South Africa, have special rules requiring additional documentation if you're travelling with children.
When should I buy travel insurance?
The best time to buy travel insurance is immediately after you've bought your flights, so you'll be covered in case of issues arising before your departure — for example, if there's bad weather that may keep you from travelling, such as the volcanic eruptions that have interrupted flights to Bali in recent years.
Carefully read any travel insurance policy to ensure it sufficiently covers your holiday.
Are you covered for all of the places you're going, including stopovers? Are you covered for all of the activities you're likely to do? Things such as skiing, scuba diving, white-water rafting, mountain biking and riding a motorbike may require a specialist policy.
If you're taking expensive cameras, laptops and the like, check how much you can claim for lost or stolen property — relatively low per-item limits can apply but you can add extra cover.
Note that theft of unattended items is often not covered and this can apply to items in your checked-in luggage or your rental car.
If you're planning to hire a car, ensure you're covered for rental car insurance excess. Excesses imposed by car rental companies can be very high but often they'll be covered by your travel insurance.
If you're using travel insurance through your credit card or a multi- trip policy, ensure you're covered for the whole time you'll be away, as there can be restrictions on trip length.
Do I need an International Driver's permit if I plan to drive overseas?
Many countries officially require an International Driver's Permit (exceptions include Britain and New Zealand). They're recommended but not required in the US, though I've hired a car and driven there a number of times without being asked to show one. The full list is available at aaa.asn.au/international-services.
Getting a permit is relatively cheap and easy. It can be done in person, by post or online through the RACand costs $39 for a year's validity.
How can I get travel insurance for a pre-existing medical condition?
When buying travel insurance, always declare any pre-existing medical conditions, including pregnancy. If you don't, you may run into problems if you have medical issues while you're away and risk getting stuck with a hefty bill.
Some pre-existing conditions — such as asthma, diabetes, allergies, high cholesterol and others — tend to be covered automatically but check your policy. Some insurers will cover other conditions at an extra cost and/or following a medical assessment, but you may struggle to find cover for conditions such as chronic lung conditions, some cancers and illnesses awaiting surgery. This doesn't mean you can't get travel insurance but you won't be covered for any claims related to that condition. If this is a cause for concern, your best bet is to deal directly with a knowledgeable travel insurance broker to find a solution.
If the illness you're concerned about is not yours but that of a family member, check whether you'll be covered if you need to cancel or come home early if they're taken ill. The issue of pre-existing medical conditions can also arise here, while age limits may apply to the family member in question. Also check the definition of "family member" — it may be restricted to close relatives, and they usually need to be an Australian resident.
Some insurers do not cover older travellers. Those that do will generally charge more for travellers aged over 65 and may add restrictions to your policy — for example, by limiting the maximum claim for medical expenses or by imposing higher excesses.
Do I need travel insurance if I'm going on an Australian cruise?
According to Natalie Ball, director of Comparetravelinsurance.com.au, as soon as your ship leaves port you'll no longer be covered for hospital or medical expenses by Medicare or your normal private health insurer, even when cruising in Australian waters.
"We receive many queries from customers who are unsure as to which region a domestic cruise would fall under," Ms Ball says. "As a general rule, you would need to select the 'Pacific' region when sailing around Australia or to New Zealand, Bali, the south-west Pacific and Norfolk Island."
"As well, some insurers automatically cover you while on a cruise, provided you have selected an international policy. On the other hand, some providers require you to add 'cruise' as an optional extra when buying your policy."
How do I make a travel insurance claim?
It's a good idea to familiarise yourself with your insurer's claims procedure before you depart. For lost or stolen items, for example, you may need to make a police report within 24 hours, may require proof of purchase or ownership, and may need to file your claim within a certain time period. If your airline loses or damages your bags, your insurer may require proof you've reported this to the company.
If you're hospitalised while you're away or need outpatient treatment that may be expensive (your policy may have a specific limit), your insurer may require that you or someone else notifies them as soon as possible. Check that your insurer provides 24/7 emergency assistance and keep this number handy.
Do I need to get vaccinations before I go?
Go to see your doctor well in advance of your departure to discuss vaccinations and other health issues, such as malaria. Some countries, including Rwanda, require a valid yellow fever vaccination certificate for entry.
If you will be travelling with prescription medications, make sure you have enough for the whole trip, plus extras in case of delays. It's advised to leave these in their original packaging and to carry a letter from your doctor stating the name of the medicine, the dose and that it's for your personal use. Always carry medicines in your hand luggage (they're usually exempt from the carry-on liquid limits).
Also check on Smart Traveller whether your destination has any specific requirements related to prescription drugs you're taking. The United Arab Emirates, for example, requires that travellers entering with medicines on its controlled list send a doctor's letter that has been authenticated by the Australian Department of Foreign Affairs and Trade to the UAE embassy in Canberra in advance. The UAE lists as controlled some medications that are common in Australia, such as codeine and valium.
Can melatonin tablets help me avoid jet lag?
According to health psychologist and sleep specialist Dr Moira Junge, of the Sleep Health Foundation, melatonin plays an important role in regulating our circadian rhythm — the cycle that's disrupted when we fly long haul and get jet lag — so taking it should help relieve your symptoms. However, she says there's still considerable discussion in the medical world about the best dosage and timing, as well as the safety of taking melatonin over a longer period (more than six weeks at a time). In Australia, she says, you'll need to get it via a prescription from your doctor. It's widely available over the counter in the US.
However, Dr Junge suggests that other ways of dealing with your jet lag may be just as effective. To naturally stimulate the production of melatonin to help you nod off, ensure your room is dark when you want to sleep. Exposing yourself to bright light — natural light or from a light therapy device — and raising your body temperature by being active will help you to stay awake if you're sleepy. (Dr Junge says most artificial lighting, as in an office or home, isn't bright enough to be effective).
Furthermore, she says the old trick of changing your watch (or phone clock) to the time of your destination when you get on the plane can help, as can short naps of no more than 30 minutes at a time. However, Dr Junge says that the severity of your jet lag can also be affected by things like your age (it tends to be worse for older travellers) and your natural circadian rhythm, which varies slightly from person to person.
What to do if you do all the right things but still find yourself lying wide awake at 2am? If you need to be well rested for work, Dr Junge says your best option may be a sleeping pill prescribed by a trusted GP. If you're on holiday, she suggests adjusting your expectations might help: don't stress about not being able to sleep, remind yourself it'll pass in a few days and enjoy a sleep-in when you finally do get some shut-eye.
In my own experience, to lessen jet lag it's best to drink lots of water on the plane and avoid alcohol as it's dehydrating, which can exacerbate your symptoms. I also use the changing-your-watch trick and find it works well as long as you're strict about sleeping when it's night-time at your destination (get a good eye mask that's moulded to the face and a decent neck pillow) and being awake when it's daytime there (try watching a movie).
A few more things thought to help with jet lag: flying west rather than east (our circadian rhythms finds it more difficult to adapt after eastward journeys), including a stopover to help you adjust and preparing for a big time difference in advance by adjusting your sleep routine to get up later and go to bed later in the week before a westward trip, and earlier before an eastward journey.
Can you prevent catching colds on planes?
There seems to be evidence supporting the idea that, in keeping with popular belief, we're more likely to pick up bugs on a plane. People often attribute this to recirculated air in the cabin, but studies suggest this is unlikely, given the efficiency of the air filters used in newer planes.
However, the low humidity of aircraft cabins is thought to be a contributing factor as it affects the mucus that coats your nasal membranes, which helps to prevent infections. Using a nasal spray and sipping water can help, as should the new generation of planes with higher cabin humidity, such as the Boeing 787 Dreamliner.
Beyond this, take sensible precautions to avoid the transmission of germs, such as regularly using a hand sanitiser and avoiding touching your face, which can transmit germs from your hands. Some travellers bring disinfectant wipes to clean their tray table and pack their own pillow, blanket and headphones for use on board.

I'm going cruising and I'm worried about getting seasick. What can I do to avoid it?
According to Adam Armstrong, managing director for Royal Caribbean in Australia and New Zealand, seasickness is often a concern for first-time cruisers but may not be as common as they expect. "Many new ships feature incredible technologies to help keep the ship stable, even super ships, like Ovation of the Seas," he says.
If you're concerned, Mr Armstrong recommends booking a cabin in the middle of the ship. "If your budget can stretch to a balcony, that's even better," he says.
"My other top tips for beating motion sickness are to get plenty of fresh air, look at the horizon, drink lots of water (sparkling mineral water or soda water are great), try ginger tea and get some rest."
It's also worth seeing your doctor or pharmacist before you depart — Dr Matt Atkins, of Wembley travel medicine clinic Capstone Health, says you can bring medications such as Kwells and Phenergan, which can help with seasickness.
What about Bali belly? How can I avoid getting that?
According to Dr Atkins, there are a few different causes of traveller's diarrhoea, including viral gastroenteritis (in the travel context, mainly an issue on cruise ships), bacterial agents such as E. coli, and parasites such as giardia.
He says the best prevention is to do the basics well: "being careful what you're eating and drinking ... and avoiding hand-to-mouth contamination, so practising really good hand hygiene".
This translates to drinking purified bottled water if the local tap water isn't suitable for drinking (or purifying your own water if you're really off the beaten track), washing your hands frequently and thoroughly and using an alcohol- based hand sanitiser, and making good food choices.
"The basic eating rules can be summarised as 'cook it, peel it, boil it or forget it'," Dr Atkins says.
Some travellers swear by preventive measures such as taking probiotics but Dr Atkins says there's not a lot of supporting evidence.
"In terms of prevention-type medication, there's nothing around that's reliable enough that would mean you'd be able to change other behaviours — you wouldn't be able to rely on them on their own," he says.
If you are affected, Dr Atkins says there are steps you can take to aid your recovery, such as treating your symptoms with oral rehydration salts such as Gastrolyte, anti-nausea medications and diarrhoea stoppers such as Imodium, and perhaps being equipped with a standby course of antibiotics, which can significantly reduce the duration of your illness if the cause is bacterial.
"There's a school of thought that taking Imodium might actually slightly prolong the illness," Dr Atkins says. "There is something to that ... but in the real world of travel when you're in an unfamiliar place, you have different logistical imperatives, maybe you need to catch a plane or a train. I think it's invaluable to have that to continue doing the things you want to be doing."
It's also worth noting that diarrhoea can be associated with serious illnesses such as malaria, so keep an eye on your symptoms and see a doctor if they persist.
Should I buy a travel money card?
Travel money cards allow you to load currency for use, much like a debit card. I'm not a big fan: they can have confusing fee structures and, to my mind, are less convenient than using a credit or debit card. However, some travellers like to use them to lock in a favourable exchange rate ahead of time. And, depending on the card, they can help to avoid foreign transaction fees on purchases and on ATM withdrawals. Just be sure you thoroughly acquaint yourself with any fees you may be charged, such as for issuing the card, loading or reloading money, periods of inactivity, transferring unspent cash at the end of the trip and converting to a different currency.
In my opinion, your best bet — particularly if you're a frequent traveller — is to get a credit or debit card (preferably both) that doesn't charge foreign transaction fees. For example, Bankwest waives foreign transaction fees on its world and platinum-level credit cards, while other credit card options include GE Money's 28 Degrees Mastercard, the ANZ Rewards Travel Adventures card and the Coles Rewards Mastercard (check their interest rates and other fees, though).
You'll usually get a good exchange rate using your card but be wary of "dynamic currency conversion" — that is, when you're making a purchase, often at a larger overseas retailer, and you're asked if you want to pay in Australian dollars. Usually it's best to say no, as you'll often get a poor rate and won't necessarily avoid foreign transaction fees.
What's the best way to get foreign currency?
Unless you have a reason for needing foreign currency before you depart — for example, if you're going somewhere where ATM access may be difficult — it's best to wait until you arrive at your destination and withdraw cash from an ATM using your debit card to get the best rate.
Most debit cards do charge a foreign ATM fee, but these are usually a flat rate, so you can save by making larger but less frequent cash withdrawals and storing extra cash in your hotel room's safe.
There are debit accounts that don't charge international ATM fees, including the Bankwest Qantas Transaction and Rewards Transaction accounts, and the Citibank Plus account.
Some banks have international ATM alliance networks so you can make withdrawals from their partners' machines without a fee — for example, the Westpac Group (Westpac, St George, Bank of Melbourne and BankSA) waives fees at 50,000 partner ATMs worldwide. However, even if your bank doesn't charge a foreign ATM fee, individual ATM operators may levy their own. Avoid withdrawing money from a credit card — as at home, this will attract a cash advance fee.
If you need or want to have some local currency when you arrive, shop around online rather than getting some cash at the last minute at the airport kiosk.
Companies such as Travelex will often give you a better rate if you order your currency online (you can pick it up in store or at the airport), and banks and Australia Post allow you to order foreign currency online and pick it up in store, though minimum limits may apply.
Should I get a travel SIM card?
Given that we can access most of the communication tools we need using a smart phone and a data connection — whether it's Skype for making calls or WhatsApp or iMessage for texts — when we talk about using our phones overseas, we're usually talking about having data access.
Whether or not you should get a travel SIM to do this depends on where you're going and for how long, and what your usual Australian carrier can offer you. If you're going on a longer trip and staying in the one country, the cheapest and most reliable option is to buy a local SIM card on arrival.
If you're travelling around a lot in different countries and want or need to have data or phone access, you might consider a multi-country travel SIM but be aware their costs can vary considerably from country to country.
A convenient option is to buy a data pack from your Australian telco. The value offered by these varies but Vodafone's $5 roaming is one of the better options. You pay $5 a day for roaming in Europe, the US, Canada, most of Asia, South Africa and Brazil (it's free in New Zealand) and can use your phone as normal within your usual limits on eligible plans.
Often, though, the best option will be to turn off the data roaming on your smart phone (important to ensure you're not stung with unwanted charges) and rely on wi-fi (avoid making or receiving phone calls to avoid fees).
You need to be a little organised to do this. Download any documents, information and maps to your phone in advance (handy hint: you can download sections from Google Maps on to your phone for offline access via its app). Be cautious when using wi-fi connections in public places while you're away. They can present a security risk.

How can I avoid overpacking?
The issue of packing is an eternally fraught one. As fashion designer Diane von Furstenberg said, "when you figure out your suitcase, you figure out your life".
My tip is to get organised well ahead of your departure. Get your case out maybe a month ahead of a big trip and a couple of weeks before a shorter holiday and throw things you might need into it as you think of them. This means you'll have plenty of time to buy anything you're missing.
Closer to your departure, have a look through your itinerary. Will you need specialist gear for activities such as hiking? Will you need smart clothing for more formal occasions? What's the weather forecast? Are there any cultural factors to consider, such as modest dress requirements for visiting religious sites?
Go through the case and narrow down what you actually need, erring towards leaving things out if you're not sure you'll use them — unless you're going very far off the beaten track, you can buy things at your destination.
Some other tips ... choose clothes in neutral colours that work together so you have more outfit options from a smaller suitcase. Shoes are one of the heaviest items in your case, so avoid packing too many. Ditto toiletries (small travel-size containers are useful). Co-ordinate with your travelling companions on items such as electronics, hair dryers and so on — if you can share, you can save space.
When it comes to actually packing your case, the rolling versus folding question comes down to personal preference (I go for a combination of both and roll more robust clothing but fold delicate items and place them on top). Avoid overstuffing your case as it'll make your clothes more wrinkled on arrival.
Put heavy items at the bottom of the suitcase near the wheels. I use light drawstring and zipper bags to group similar items together (socks, chargers and so on) so they're easier to find, and always pack my toiletries bag inside a plastic bag in case of leaks.
Can I take liquids on the plane?
More than a decade after restrictions on carrying liquids, aerosols and gels on to aircraft were introduced, there's still a fair bit of confusion about them.
On Australian domestic fights, the amount of liquids, gels and aerosols in your carry-on luggage is not restricted.
On international flights, liquids, gels and aerosols in your carry-on luggage must be in containers of 100ml or less, and these must fit into one transparent resealable plastic bag (such as a snap-lock sandwich bag), the four sides of which add up to no more than 80cm (for example, 20x20cm or 15x25cm). Containers larger than 100ml cannot be partially filled, so a 200ml container with 100ml of liquid inside wouldn't be accepted.
There are exceptions: for baby products, prescription and non-prescription medicines and medical items you'll need during the flight. For medicines and medical items, come prepared with proof such as a doctor's letter.
Note the domestic/international distinction for liquids restrictions doesn't apply everywhere — in the US, for example, they're restricted on both domestic and international flights.
What can't I take on board?
The Australian Government's TravelSECURE website (travelsecure.infrastructure.gov.au) has a comprehensive list of items that are prohibited in your hand luggage.
You can also download its Can I Pack That? dangerous goods app via its website.
However, in short, keep an eye out for sharp items such as razor blades and nail scissors.
Spare batteries, such as those for cameras, should always be packed in your carry-on bag because they can be present a fire risk in checked luggage.
Protect them against short circuiting by storing them in their original packaging or in separate plastic bags or by covering their terminals with tape.
How far in advance should I get to the airport?
This depends on where you're flying from and where you're headed, as well as your class of travel, whether or not you've checked in online and printed your boarding pass, and whether or not you have checked luggage.
Find out when your airline recommends you arrive and when their check-in counter closes — this information is usually available on their website. Qantas, for example, recommends checking in 45 minutes prior to a domestic flight, an hour before a domestic flight connecting to an international flight and two hours prior to an international flight (90 minutes for business and first-class passengers), although this may vary at different airports.
It's better to err on the side of caution and give yourself a little extra time — if you're late and miss your check-in, the plane will leave without you.

Is it true people with heart pacemakers shouldn't go through airport security scanners?
People with pacemakers are advised to avoid the metal detectors used at airport security. The Transport Security Administration, which oversees screenings in US airports, advises you "should not be screened by a walk-through metal detector if you have an internal medical device such as a pacemaker".
According to the Australian Government's TravelSECURE website, people with medical devices such as pacemakers, prostheses and insulin pumps should inform the security screening officer and request an alternative screening such as a pat down. You may be asked to produce supporting documents.
How can I get upgraded?
If you've flown much recently you'll have probably received an email from your airline inviting you to bid for an upgrade (within a set price range) on eligible flight sectors. If you're very keen on getting an upgrade, it's worth considering — as is upgrading your seat using airline loyalty points.
Beyond this, join an airline's loyalty program and stick with them — it makes sense that higher-ranking frequent flyers are likelier to be in line for any upgrades. You may actually have a better shot at an upgrade when the plane is very full rather than half empty, as it may be necessary to bump passengers up to make room on overbooked flights. And the fare type you have bought may count — that is, having bought a fully flexible economy fare rather than a discounted one that's ineligible for an upgrade.
Personally, I've had better luck getting upgraded at hotels than on flights. Again, join the hotel's loyalty program if it has one. It also stands to reason that you're more likely to get upgraded if your stay is short, as it's easier for the front desk to accommodate.
Categories