Travel essentials checklist: Your guide to preparing for a great holiday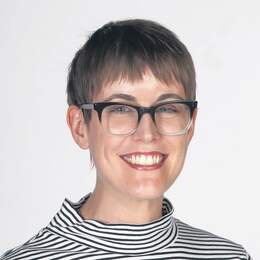 Planning a holiday is often half the fun, but what comes next can be equally important. Whether it's getting your insurance sorted, tackling packing or simply knowing when to get to the airport, ensuring you've got the essentials covered means your trip will run as smoothly as possible.
Buy travel insurance
The best time to book travel insurance? Right after you buy your flights: this means you'll be covered up to and including the time you're away. And though it might be dull, it's important to read the fine print of your policy before committing, as they can vary a good deal and might not cover the specifics of your trip.

Some potential pitfalls to look out for: adventurous activities such as skiing, scuba diving, whitewater rafting, mountain biking, horseriding or even riding a scooter or motorbike, may not covered by standard policies. If you're taking expensive cameras or a laptop, check the maximum amount you can claim for lost or stolen property, as per-item limits may apply. If you're heading to more than one destination, check you're covered for all of them — even stopovers. Ensure you have appropriate cover for cruises, even in Australian waters: once you leave port, you won't be covered by Medicare or your usual private heath insurance.
Pre-existing medical conditions are often a source of anxiety when it comes to travel insurance. Essentially, if you have any ongoing health issues — for insurance purposes, this can include pregnancy — then declare them in advance to avoid problems in case of a claim. Some pre-existing conditions, such as asthma, allergies and high cholesterol, are often covered automatically. Others may require a medical assessment or additional cost to ensure you're covered in case you need to make a claim arising from that ongoing medical issue. If your condition is not covered, you have two options: buy the cover accepting that you won't be covered for any claims related to that condition, or seek out a specialist insurer such as All Clear, which will consider covering any condition (at a price, of course). Be aware that the pre-existing conditions issue can also arise if you have to cancel a trip to stay home with a relative who has fallen ill.
It's also a good idea to familiarise yourself with your insurer's claims policy. Claiming for lost or stolen items, for example, may require you to have made a report to local police within 24 hours. Look up your insurer's 24-hour emergency assistance number, and keep it handy.
Check your passport and visas
Well in advance of your trip, make sure you have sufficient validity on your passport to comply with the entry requirements of all of your destinations (some countries will also require you to have a minimum number of blank pages in your passport). The Australian Government's official advice is to have at least six months' validity from the date you'll return to Australia, to be on the safe side. If you do need a new passport, the Australian Passport Office says you should allow about three weeks to receive it after your application has been lodged, although paying the priority processing fee brings this down to two business days plus delivery time (see passports.gov.au).

It's also a good idea to check visa requirements well in advance. The Australian Government's Smart Traveller site lists individual countries' entry and exit requirements, but be aware that these rules can change regularly, so it's worth double-checking with the local embassy or consulate — find their contact details via smartraveller.gov.au. Travel agents and some tour companies and cruise lines may also assist you with visa information and even applications, but keep in mind that it's always your responsibility to ensure you're properly prepared.
Sort out your travel money
Your main options for accessing your money while overseas include credit and debit cards, travel money cards, and cash. Whichever you choose my general rule of thumb is to have a minimum of three different ways, and to avoid keeping them all together (I always leave a backup card and some cash in the hotel safe, for example).

To my mind, credit and debit cards are the most convenient option for most destinations, and provide the security of oversight by your bank's fraud protection team. (You may need to notify your bank that you're going away, and program their international contact number into your phone in case you need to notify them of a stolen or lost card — it's important to do this as quickly as possible.) However, the downside of using credit and debit overseas can be fees. The main ones to consider are:
Foreign transaction fees
Usually of about 2 to 3 per cent, applied to transactions outside Australia. The best way to avoid these, especially if you're a regular traveller, is to seek out cards and accounts that waive the charges, such as Bankwest's World and Platinum-level credit cards, the Latitude 28 Degrees Mastercard, Coles' Rewards Mastercard, ANZ's Rewards Travel Adventures Card, the Westpac Lite Card and NAB's Platinum Visa Debit Card.
Be wary of other charges, such as yearly and monthly fees, that these cards might levy.
Overseas ATM fees
These may apply to balance enquiries and unsuccessful transactions as well as actually withdrawing money. You may be charged a fee by both your bank — typically a flat fee of around $5 — and the ATM owner. Be particularly wary of the latter: the ATM owner may charge you even if your bank itself doesn't levy a fee, but you should be notified before you finalise the transaction.
You can minimise these fees by avoiding making regular cash withdrawals, and considering getting a card or account that doesn't charge foreign ATM fees, such as ANZ's Rewards Travel Adventures Card, Bankwest's Qantas Transaction Account and Rewards Transaction Account, the Citibank Plus Transaction Account and the Macquarie Bank Transaction and Platinum Transaction accounts. Furthermore, the debit cards linked to these Citibank and Macquarie accounts don't charge foreign transaction fees. ING rebates foreign ATM fees and waives foreign transaction fees for Orange Everyday and Orange One account holders who meet certain deposit and purchase requirements.
Also look out for banks that will waive overseas ATM fees if you use their partner networks: Westpac allows its customers to use its alliance network of 50,000 ATMs from the likes of Barclays, Deutsche and Bank of America with no withdrawal fee.
Cash advance fees
These are charged when you withdraw cash from your credit card. Cash advance fees are easily avoided by using a debit rather than credit card to withdraw cash.
Travel money cards, which work in a similar way to debit cards by allowing you to spend your own money, can allow you to lock in a favourable exchange rate and may help you to avoid foreign transaction and overseas ATM fees. The operative word here is "may": the fee structures for these cards can be confusing. You may be charged an initial purchase fee, for loading or reloading money, for not using the card for a certain period, for converting money to a different currency, a closure fee and more. Be sure to compare exchange rates for the currencies you'd like to load on to the card, too.
For cash, unless I know I'll need cash to pay for a visa on arrival, I usually withdraw some money at a local ATM once I arrive. If you prefer to get some currency before you leave, keep in mind that almost anything is going to be better value than exchanging money at the airport prior to departure.
See your doctor
It's a good idea to visit your GP at least six weeks prior to departure to discuss vaccinations you may need, as well as potential medical issues such as malaria. This also gives you a chance to top up your prescriptions for any regular medications you'll need while you're away — take enough for the whole trip plus extras in case of delays. To be on the safe side, you might also request a letter from your doctor stating that the medications you'll be carrying are for personal use, along with the name of the drug and the dosage. It's advisable to leave the medications in their original packaging.

You can also pick up any other medications that you might need, such as Kwells or Phenergan for seasickness. Just keep in mind that medications which may be relatively readily available in Australia could be illegal at your destination — check via Smart Traveller whether your destination has any specific requirements in relation to prescription drugs you're taking. The United Arab Emirates, for example, lists as controlled, medications such as codeine and valium, and requires travellers bringing these medications into the country to carry their prescription and a doctor's letter that has been authenticated by the Australian Department of Foreign Affairs and Trade to the UAE embassy in Canberra in advance.
On a related note, glasses and contact lens wearers should take a spare set, just in case.
Pack your bags
Packing well begins with the right suitcase: a good size (too small and your things will get squashed; too big and it'll be a hassle) and sturdy (I can say from experience that having your bag emerge on the luggage carousel taped up with your belongings spilling out is no fun). The key is to start thinking about what you need to take well in advance — I like to leave my suitcase open somewhere out of the way a couple of weeks in advance and throw things in as I think of them. Closer to departure, go through your itinerary, check the weather at your destination and confirm your airline's luggage allowance to narrow down what you'll need. I'll never be one of those militantly carry-on-only travellers, but "if in doubt, leave it out" is a good rule.

When it comes to actually packing, put heavy items at the bottom near the wheels and delicate items you want to avoid getting creased on the top. If you'll be moving around frequently, use packing cells or lightweight drawstring bags to group similar items to make things easier to find without unpacking. You'll never regret packing your toiletries inside a plastic bag in case of leaks — or throwing in earplugs, an international adaptor and a pair of rubber thongs.
Once you're packed, don't forget to lock your case: it's not infallible, but it's a good first step to guard against opportunistic thieves. If your suitcase doesn't have a lock built in, it makes sense to opt for a combination lock over one with a key (which is easily lost) and choose one that's approved by the US Transportation Security Administration to allow the authorities to search your case — even if you're not heading to the States this time, you might in future (see tsa.gov).
... And your carry-on
Valuables such as laptops, cameras, money and expensive jewellery should always go in your carry-on luggage, as should spare camera batteries and the like, which can be a fire hazard in the aircraft hold. Make sure to check your airline's carry-on luggage allowance (generally 7kg, although it can vary). But unless you're doing carry-on only, try not to go overboard with what you'll need to lug around the airport and on to the plane: my essentials for longer flights are a pair of warm socks, a big scarf, earplugs and an eye mask, plus a good neck pillow if I plan to sleep.
The rules about bringing liquids, aerosols and gels on the plane still cause confusion, even for frequent travellers. On domestic flights in Australia, there's no restriction on these items (although in other countries, such as the US, domestic flights do have restrictions). On international flights, these items must be in containers of 100ml or less and must fit into a resealable plastic bag, the sides of which add up to no more than 80cm (for example, a sandwich bag measuring 20x20cm or 15x25cm). There are exceptions for items such as baby food and medicines, and there are of course some items that can't come in the plane cabin — the Australian Government's TravelSECURE website, travelsecure.infra structure.gov.au, has a full list.
On a related note, you can make the airport security screening easier on yourself and everyone else by making sure your bags of liquids and your laptop (if you're bringing one) are easily accessible — you'll need to produce them for separate scanning — and by keeping jewellery to a minimum.
Backup your documents
Make copies of important documents such as your passport and flight arrangements — bring one to store separately from the originals, and leave one at home for safekeeping. You can also store backup copies on your phone or tablet for easy reference, but it's still worth having a hard copy in case your device goes astray.
Make sure you pack a copy of your itinerary, including details of flights and accommodation, somewhere easily accessible for when you go through immigration upon landing — you may be asked to provide the address of where you're staying or details on your return flight. And don't forget a pen for filling in forms.
Get your phone sorted
If you haven't already, turn on international roaming to allow you to use your phone overseas and familiarise yourself with your service provider's overseas rates for calls, texts and data. We all know to avoid making and receiving regular phone calls (as opposed to calls on Skype, WhatsApp, Facetime or similar) while we're away, so the biggest stings from international usage tend to come from data.
Here you have a few options. Firstly, you could switch off your mobile data at the airport before you leave and rely on wi-fi while you're overseas. Just be wary about which public networks you connect to, as they can be a security risk, and be organised about downloading information, maps and apps you'll need in advance — you can, for example, download sections from Google Maps for offline viewing via its app. And a reminder, only because I've seen people who should know better make this mistake: while you're away, you don't need to have mobile data switched on to connect to wi-fi.
Secondly, you could buy a data pack from your usual service provider, which tends to work best for shorter trips. Vodafone's is one of the better-value products: its $5 Roaming allows you to use your regular plan like you would at home for an extra $5 a day (it's free in New Zealand). Telstra has a similar product called the $10 International Day Pass ($5 a day in New Zealand), as does Optus, which also charges $10 a day. Virgin Mobile, meanwhile, offers roaming data packs which provide a set amount of international data for use over 30 days, starting from $30 for 500MB. Each of these options is only available in selected countries.
Thirdly, you could buy either a travel SIM card before you depart, or get a local SIM at your destination. If you'll be away a while and are staying in the same place — or going somewhere you visit often — the latter will probably be the cheapest and most reliable option. I found having a local SIM invaluable while driving across the US for a month, for example. If you're travelling to lots of different countries and either want or need to have phone or data access, consider a multi-country travel SIM — but ensure you're clear on the costs upfront, as they can vary significantly between different countries.
It's also very important to remember that apps you may plan to rely on for keeping in touch could be inaccessible in certain countries. Skype is blocked in the United Arab Emirates, for example, while China blocked WhatsApp late last year. Among other sites, Instagram and Facebook have been banned in China for some years (although there are ways around this).
Get the house ready
Avoid leaving a house that's obviously empty by asking someone to collect the mail or get it held by Australia Post (it costs about $50 for a month and you can apply online at auspost.com.au). Check your home security is in order: that locks on windows and gates are working, for example. Consider precautions such as sensor lights, setting lights or a radio on a timer, and asking a friend or neighbour to park in your driveway while you're away. Clean out perishables from the fridge, particularly if you're away for a while — no one wants to come home to a drawer full of mouldy vegetables.
Getting ready also extends to your pets: will they stay with a friend or family member, be cared for by a house-sitter, or go to a boarding kennel? If it's the latter, the RSPCA advises you should visit the facility in person to check it out for yourself, paying attention to both the space provided and the condition of the surroundings along with the daily procedures for providing food and water, exercise, cleaning and care, and in case of medical problems.
Get to the airport on time
This can be another big source of anxiety, even for seasoned travellers. Basically, when you should arrive at the airport depends on where you're flying from and to, your class of travel, whether you've checked in online and obtained a boarding pass, and whether you have luggage to check in. Someone who is flying economy, hasn't checked in online and has bags to check would probably want to arrive well before another person flying business who has printed their boarding pass in advance and is taking carry-on only.
To save time and bother, check in online in advance. If you're travelling with luggage above and beyond what's included in your airfare, be sure to pre-purchase this now — it'll often be significantly cheaper than buying it at the airport at the last minute.
You can check your airline's website to find their recommendations for when to arrive and, crucially, when their check-in counters close.
Qantas recommends arriving 45 minutes before most domestic flights (allow more time if you're connecting to an international flight, or travelling in a big group) and two hours before international flights (90 minutes for business or first class).
If in doubt, err on the side of caution to avoid disappointment.
Smart travel tips
When making purchases on your card at larger overseas retailers, you may have the option of paying in Australian dollars, a practice known as "dynamic currency conversion". It's generally best to say no, as it won't necessarily help you avoid foreign transaction fees and may sting you with a poor exchange rate and built-in fees.
On many travel insurance policies, theft of "unattended items" is not covered — which may include items in your checked-in luggage or rental car. Always carry valuables in your carry-on bag and never leave them unattended in your car.
It's not especially likely that you'll be asked to produce an International Driver's Licence if you're driving overseas, but they are required or recommended in most destinations (New Zealand is a notable exception — see the full list at aaa.asn.au/international-services). However, for peace of mind, getting a permit is pretty straightforward and inexpensive: they cost $39 for one year and are available via the RAC either in person or via post.
Give a little thought to how you'll get from the airport to your accommodation when you arrive at your destination, particularly if you're headed somewhere new — the airport's website is a good place to start. You'll appear less of a target for scammers and touts if you look like you have a plan — advice that applies equally to walking around a new city.
Put together a small travel medical kit and keep it in your suitcase, ready to go, particularly if you're a frequent traveller. Unless you're going somewhere isolated, there's no need to go overboard, but basics such as headache tablets, bandaids, diarrhoea medication, hand sanitiser and insect repellent are good to have on hand. I throw in a small sewing kit (pinched from a hotel room) as well.
When it comes to avoiding Bali belly and the like, pay attention to the basics: be careful about what you eat and drink, and keep your hands clean, remembering to wash them well with hot water and soap particularly before eating.
Worried about getting sick on the plane? It's thought low humidity in aircraft cabins may be part of the problem, so you can counteract some of its effects by using a nasal spray and drinking plenty of water. Staying hydrated also helps to reduce the symptoms of jet lag.
In my experience, the changing your clock trick really does help to prevent jet lag: change your watch or phone clock to the time of your destination when you get on the plane and try to sleep when it's night time wherever you're headed. Once you arrive, get some exercise and sunshine if you can, and stay awake until a reasonable bedtime (naps of no more than 30 minutes are okay).