Arrivals & Departures

Travel for dog lovers: Top tips for a pawesome summer roadtrip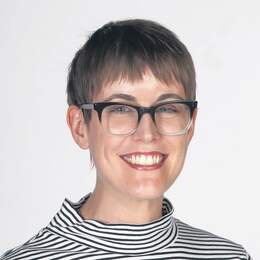 Hitting the road with your furry friend this summer? 
When my mother was younger, she drove the more than 800km from Perth to Leonora, in WA's Goldfields, over a single day in a old Datsun with a severely flatulent bull terrier named Ajax in the passenger seat.
As she remembers, she kept the windows wound down the whole way.
For most of us, roadtripping with our four-legged friends tends to be a far more pleasant experience. Certainly I've found there are few better companions for a long drive than my two-year-old miniature schnauzer Pickle.
And if you're hitting the road with your dog this summer, the team at gotU roadside assist has come up with a few tips to ensure you both arrive safe and happy.
1. No cuddles in the car
In many parts of Australia, including Western Australia, it's illegal to drive with your pet on your lap. Some States also have regulations requiring the use of restraints. According to gotU, options include a transport crate (just make sure it's structurally sound, well-ventilated and securely fastened in place), a harness or (if you have a van, SUV or hatchback) a cargo barrier.
2. Have a plan if you break down
As gotU points out, if your car breaks down and you have your pooch in tow, you're going to want assistance quickly — especially if it's hot. The company also suggests packing a first-aid kit for both human and pet family members.
"It's important for drivers to remember that no matter how short the trip, pack essentials for your pet like plenty of water, pet food and bedding," says gotU service provider Mark Longmire. "You never know when you might have a breakdown, so it's best to be prepared at all times."
3. Remember the essentials
On the list: plenty of water (at least 2-3L) with a portable bowl, plus treats and toys to keep your dog entertained. If it's particularly warm, consider buying a cooling blanket for your pooch. If your dog is basket-trained, bring it along, too.
4. Don't forget, travelling is just one part of the trip
Research pet-friendly beaches and cafes before you head off, and make sure you check the details: some parks and beaches only allow dogs off-leash at certain times of day, for example.
Categories