Arrivals & Departures

Travel News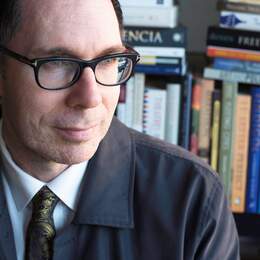 A garden tour in Italy, going cashless in Japan and a new eco-lodge project in Africa...
GARDENS OF EARTHLY DELIGHT
Deryn Thorpe, for many years a garden writer for The West Australian, and artist David Henderson will lead guests on an exclusive tour through some of Italy's most beautiful private and historic gardens in April and May.
The 23-day tour to northern and central Italy visits the Italian Lakes, the Piedmont region, Tuscany, Umbria and Rome and also includes historic cities such as Turin, Florence, Lucca, Siena, Perugia and Rome.
Deryn says: "Garden highlights include Ninfa, a rose-festooned garden set within a ruined village, and private visits and a lunch at Villa Silvio Pellico, designed by English designer Russell Page in the 1930s and Torrecchia Vecchia, a romantic cottage garden designed by English contemporary designers Dan Pearson (Best In Show winner at the Chelsea Flower Show) and Stuart Barfoot."
The tour is unusual for its special access to private grand homes and gardens where groups are rarely allowed. The owners take the guests around their private spaces and share family tales.
Deryn adds: "Throughout the journey, the tour explores how Italians have for centuries exploited panoramic parterres, glistening lake settings, exquisite villa architecture and garden sculpture, fountains and cascades to produce sublime gardens."
A full itinerary of the tour, from April 27 to May 19, is at asatours.com.au
USE OF YEN BEYOND THE KEN
Travellers may have been alarmed last week at the news that Japan raised its consumption tax from 8 to 10 per cent. Well, that only makes it equal to Australia's 10 per cent GST. And the majority of food items will be exempt. But here's the really interesting bit for long-suffering tourists lamenting Japan's continued reliance on cash transactions. Consumers choosing cards over cash at selected retailers will be rewarded with a 5 per cent rebate on their purchases. A government strategy to encourage moving closer to a cashless society? Maybe. Either way, it's a step in the right direction.
MANTIS & AFRICA IN ACCORD
Accor recently unveiled the world's first Eco-Lodge Innovation Hub by Mantis, one of 12 Accor brands represented in Africa. The concept will be launched in early 2020 at South Africa's Mantis Founders Lodge. It brings together conservation partners from across the globe to showcase the future of eco-travel to potential investors and sustainability-minded travellers. Mantis will build five new room models known as 'Innovate Hospitality Units' close to the luxurious Founders Lodge: two tents, a pod, a log cabin and a treehouse. These will integrate the latest green technology on a site designed to showcase the possibilities of low-impact accommodation and activities.
Categories