Snapping up better devices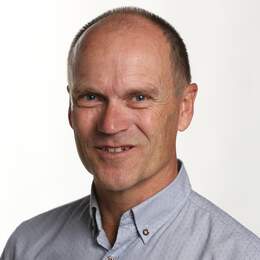 Smartphones and cameras present a moving target, with constant improvements, writes MOGENS JOHANSEN
Things are moving fast in the tech area. smartphone and camera manufacturers are releasing faster and better devices all the time.
Smartphone manufacturers are the big improvers and innovators. Gone are the days when smartphones were limited to one wide-angle lens that used digital zoom to help you "get closer".
Things are moving really fast in that field, and they have just about eliminated the need for a basic point and shoot camera, thanks to a combination of computational photography and multi-lens and camera arrays.
All the well known brands like Google, Apple, Samsung, Huawei and Oppo have exceptionally good cameras in their flagship phones. In some cases they have a 5x optical zoom, which until recently wasn't possible in smartphones because of the need to keep their slim, pocket-size shape.
The Huawei P30 Pro and the Oppo Reno have achieved 5x optical zoom by using a prism to create a kind of "periscope" lens system. But even the best camera phones rely on small sensors and mostly fixed focal length lenses. They are limited to this because of the need to keep the slim profile of the phones.
Traditional cameras on the other hand, don't have those limitations.
The bigger sensors in DSLR, mirrorless and some of the high-end compacts, combined with bigger lenses with true optical zoom (where the distance between the back of the lens gives the "zoom", rather than software) means they have the edge over the smartphones when it comes to quality.
Don't be fooled by megapixels alone. A 24MP full-frame sensor will always be better than a 24MP 1-inch sensor. Optical zoom will always be better than digital zoom, regardless of how clever the software is.
And the camera manufactures are not resting on their laurels. They too seem to be falling over themselves, releasing new models with better, faster performance.
Super-accurate eye autofocus tracking features are perhaps one of the most significant improvements in the new cameras, but better image stabilisation, more video features and the ever increasing megapixel counts remain a focus of most.
So, what is the best camera and what is the best smartphone? There's no right or wrong answer as it depends on individual needs. I like to have both a camera and a smartphone. I enjoy the process of taking pictures with my camera. I play around with different focal lengths, aperture, shutter speed and exposure compensation to achieve the results I'm after. But I couldn't imagine not having my smartphone as well, for its convenience and ease. This "always with me" device has just become part of life.
My pick for the best, new- release full frame mirrorless camera is the Sony A7R IV. It has a 61MP sensor, 5-axis in-body image stabilisation, fast 10fps mechanical shutter burst rates, fast and accurate AI face and eye autofocus tracking, 4K 30p video recording and super-bright and fast electronic viewfinder. But a camera of this quality doesn't come cheap. It retails for about $5500 for the body alone, so it is not necessarily within everyone's budget, and it probably also exceeds the needs of the average photographer.
To read the full story about the best cameras, phones and latest gadgets click here
A message from Travel Editor Stephen Scourfield...
Thanks for reading us – we value your continuing interest and our connection with you.
But as our readers increasingly move to digital, we have to keep up with them.
As I'm sure you'll appreciate, there are costs involved in doing what we do for you.
To support Travel, reading the full story now requires a digital subscription (it's $1 a day for full access to thewest.com.au, for all your devices).
If you have the newspaper home delivered, you may already have complimentary premium access to thewest.com.au and our digital editions.
And we have other packages, including $9 a week for the weekend papers and everyday digital.
Stephen Scourfield, Travel Editor