Travel tips for seniors: How to find the right insurance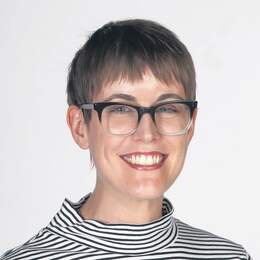 Pre-existing medical conditions and other limits can make finding the right cover a challenge, so the devil is often in the detail when it comes to travel insurances. 
Travel insurance can be a headache for travellers of all ages but, for some older travellers, the biggest worry can be getting covered at all.
"Age limits on travel insurance are definitely something that older travellers should be on the lookout for," says Brendon Dyer, general manager of Worldcare Travel Insurance.
"Some insurance companies don't cover travellers over a certain age, often 75, so you may need to shop around. Even if it's not a blanket exclusion, insurers often impose age restrictions on some of their policies, which means you simply can't buy those policies if you're over a certain age."
According to Mr Dyer, Worldcare — which is underwritten by Allianz Australia — is among the insurers that offers comprehensive and domestic policies with no age limit.
However, he says that older travellers are typically subject to higher premiums.
"Insurers apply age loadings to your travel insurance as you get older, so it's worth comparing premiums before you buy a policy," he explains.
"Age loadings are based on statistical risk and are part and parcel of travel insurance for seniors. It's certainly something that older travellers need to be aware of before they buy a policy. My advice would be to shop around to make sure you're getting the best deal taking into account age loadings."
Another source of anxiety for older travellers can be getting cover for pre-existing medical conditions. Mr Dyer says that some conditions are automatically covered at no additional cost; examples include asthma, gout, high cholesterol, low or high blood pressure, sinusitis, tinnitus, eye conditions such as cataracts, glaucoma and macular degeneration, and digestive disorders such as coeliac disease, gastric reflux and hiatus hernia.
Others can be covered at an additional cost.
"If your particular condition/s cannot be covered, you may still be eligible for a non-medical policy with all the benefits of a comprehensive policy except cover for medical costs, loss of income or claims arising from any injury or sickness suffered by you," Mr Dyer says.
Age limits and pre-existing conditions can also come into play should you need to cancel your trip or return home early if a relative falls ill or dies while you're away.
"Two things to consider when arranging travel insurance to cover this type of situation are the age of your relatives or friends and any pre-existing medical conditions they may have," Mr Dyer says.
"Insurers will often provide cancellation cover for this kind of scenario but put a cap on the age of the relative, for example 85. And insurers often place limits on the amount you can claim if the illness or death is due to a pre-existing condition.
"There are other considerations like what country your relative lives in, what country they were in when they were hospitalised or died, and whether you were aware of a likelihood of something like that happening, as travel insurance is designed to cover the unexpected.
"As I always say, carefully read the product disclosure statement of any policy you're considering buying so you know exactly what you are and aren't covered for."
If your holiday includes a cruise, ensure all destinations are covered — a stop in Hawaii, for example, will require coverage for the US. And note that you'll most likely still need medical cover even if you're cruising in Australian waters.
You should also make sure your policy covers "cruise- specific mishaps", Mr Dyer says. "For example, Worldcare's Cruise Pack provides unlimited medical cover while cruising, unlimited coverage for ship to shore evacuation, $500 cabin confinement cover, $1000 pre-paid shore excursion cancellation cover, $500 marine rescue diversion cover, and more."