Travel trends 2020 — the big destinations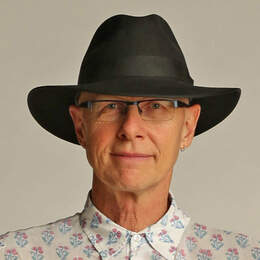 In part three of six, Australia's most experienced travel editor STEPHEN SCOURFIELD identifies and explains more of the big travel trends for 2020
trends2020 JAPAN
Travel to Japan is going from strength to strength, and during the Tokyo 2020 Olympics, from July 24-August 9, the spotlight will shine even more brightly on the land of the rising sun.
We are now connected by direct flight with All Nippon Airways between Perth and Tokyo. But other good carriers such as Singapore Airlines have very good connections direct to many airports in Japan — Tokyo, Osaka, Fukuoka, Matsuyama, Okayama, Shizuoka, Toyama, Hiroshima, Nagoya, Okinawa, Sapporo, Kagoshima, Niigata and Sendai.
The usual pattern for post-Olympics is to see good offers, but demand for travel to Japan is so high I can't see any better deals after the Games of the XXXII Olympiad than you will get now. If you want to go, you might as well just book.
trends2020 HANOI (oh, and F1 generally)
Twenty-three corners will do nicely for the new F1 street circuit in Hanoi, in the north of Vietnam. This first race in Hanoi, added into an F1 season of 22 races (which starts in Melbourne on March 15 and includes a return to the Zandvoort circuit in the Netherlands) will draw mainly race enthusiasts, though there's a full program of entertainment to spice up race weekend, on April 4 and 5. Not so far east of Hanoi, Halong Bay is seeing more and more visitors. For families, combine a couple of nights on a junk with a ride on the Reunification Express train from Hanoi to Hue.
You can read the full story, for free, here.