Travellers warned over India visa scam websites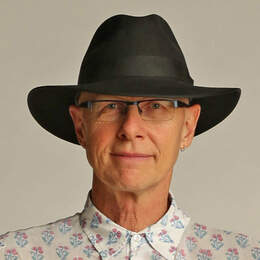 With the ease of getting India's tourist visas online, its High Commission is warning of scam websites.
Amit Kumar Mishra, Consul General at the Consulate General of India in Perth, says: "It has come to our notice that several fake visa websites are operating on the internet claiming to provide e-Tourist Visa services to persons planning to travel to India. Home page templates of these websites are designed similar to the Government of India websites to mislead the applicants."

The Consul General says the fake websites include e-touristvisaindia.com, indianvisaonline.org.in and e-visaindia.com.
He stresses: "The correct Government of India website for e-Tourist Visa is indianvisaonline.gov.in."
Tale of two visas
Tourists planning to visit India have two visa options: a "regular tourist visa" issued through Indian High Commission or Consulate, or an e-Tourist Visa, issued electronically.
Regular Tourist Visa
This is stamped on the traveller's passport.
To apply, the traveller's passport and a signed application form along with all required supporting documents must be sent to VFS Services Australia, the outsourcing agency handling the visa services for Government of India. The visa application is processed by the Indian High Commission/Consulate. Visa applicants can read all information on the Tourist Visa and apply online at the website: vfsglobal.com/india/australia.
e-Tourist Visa
To get an electronically issued e-Tourist Visa, the traveller must submit their application through the website indianvisaonline.gov.in/evisa/tvoa.html using the online application form and paying the visa fee.
The passport does not need to be submitted. A confirmation by email is sent. It is advised to apply online a minimum of four days in advance of the date of arrival, with a window of 120 days.
The validity of e-Tourist Visa is 60 days from the date of arrival in India and double entry is permitted on e-Tourist Visa. The e-Tourist Visa is valid for entry through 24 designated airports in India.
Where to get help
Australia's Department of Immigration and Border Protection has detailed information on how to protect yourself from migration fraud at border.gov.au.

A spokesperson says: "Scams target people of all backgrounds, ages and income levels." Travellers with information about suspected immigration fraud should contact the DFAT Visa Office by emailing integrity.newdelhi@dfat.gov.au.
There are also concerns about follow-up scam phone calls.
The callers claim to be from the Australian High Commission, New Delhi, and the caller requests money to amend an error in the details on the visa.
VFS Global does not make phone calls to get customer information and calls can be reported on feedback.inau@vfshelpline.com.
Categories