Our World

Treasure trove of antiquity on Crete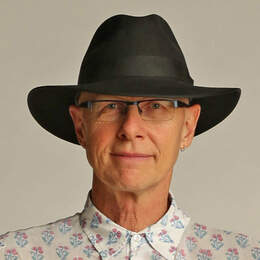 It was full of invasions, alliances and liaisons. And Crete was in the middle of it all.
Two big inter-island ferries sit wide-mouthed, one green, one red, shoulder to shoulder, swallowing trucks and cars. Tanned Greek men on gnarly old Honda 50 motorbikes, helmetless, white shirts billowing, ride unheralded into the port, fast up the ramp and vanish down their black throats.
And right next to this busy main port of Heraklion in Crete is the old Venetian harbour. Its sea-break wall ends at the Venetian fortress, which I've just walked round, hearing the echoes of 450 years of Venetian rule of this part of the Cretan coast from 1211, before the Ottoman empire conquered. Later, in another severe tidal wave of history, in 1941 the nazis would pretty much flatten the place.
Here, within sight of the massive steel ferries, little working wooden fishing boats painted blue, white, orange and red bob on the almost impossibly turquoise water. A skipper snoozes in a cabin after his morning outing, nets spread.
Another sells natural sea sponges, still wet, on the dockside. Locals pick them up and sniff them to decide the best.
Such contrasts and varied comings and goings are the story of Crete, for this is where Asia, Africa and Europe meet.
It is a "Greek island" but it's never felt quite like Greece to me. Its history and culture are too much of a mix of the three continents from which it is equidistant.
It has been conquered many times, experienced a lot of civilisations, and each has left its effect, and its DNA.
I've arrived by ship, as many do, mainly to visit Knossos, the site of the first civilisation in Europe.
This centre of the Minoan culture is the most important archaeological site on Crete, attracting a million visitors a year.
This is where the oldest palace in Europe was built. The first palace was completed about 2000BC and destroyed by an earthquake in 1700BC. A new palace on the same site was built immediately, and destroyed by an earthquake in 1450BC, despite having wooden beams in the stone walls to absorb the vibration of earthquakes. The palace had many storeys, 1500 rooms, was maze-like — a labyrinth — and many temple-like purposes.
The Minoans are described as a pre-historic civilisation (before history was written), and yet there are tablets with written script, in a language unknown and as yet undeciphered. The excellent Heraklion Archaeological Museum is home to the Phaistos Disc, dated to 1700BC, which has on it the oldest printed text in the world.
It seems the Minoan civilisation started forming 9000 years ago, as people from Aegean Sea islands, from Turkey and the Middle East came together.
When the Dorians conquered the island about 1100BC, it heralded the beginning of the Ancient Greek period.
The museum, away from the archaeological site and in the centre of Heraklion, this "town of Hercules", is widely regarded as one of the most important in Europe. And it is certainly one of my favourites, with rooms organised in chronological order, taking the visitor through eras step by step.
And I must mention that not only is photography allowed, but the lighting is so good that I think the Heraklion Archaeological Museum has the least reflective glass, and least reflection on that glass, that I have ever experienced. (Why aren't all museums and exhibitions this good?)
There are ancient carved stone cups and jugs, lots of sculpted figures and a boat model from as far back as 5300BC, representations of bulls, which were important in Minoan culture (Zeus took the form of a bull), a Poppy Goddess from 2300-1200BC (opium was known for its sedative and healing qualities), Snake Goddess sculptures from 1650- 1550BC, the beautiful carving of a lioness's head in translucent limestone from 1600-1550BC and clay, frescoed sarcophagi.
It is a very neat, not overly big presentation of history and explanation of the 3000-year-old Knossos and its archaeological history. Excavation of the Knossos archaeological site began in 1900, and Sir Arthur Evans completed a lot of the work in three years.
He also began reconstructions, of which there is some criticism. The palace had been built in the Bronze Age using "soft" tools on friable rock. Heavier, harder concrete was used in some restoration work, and the original rocks simply couldn't take its weight.
There are interesting aspects of the Minoan civilisations, and questions unanswered.
The palace site has a drainage system and five inside toilets — the oldest in Europe. Light wells not only illuminated the interior, but were a very efficient form of air- conditioning, allowing hot air to rise and drawing in cold air.
There were no skeletons found around the site.
The museum shows no Minoan weapons, other than the double-headed axes used for ritual animal sacrifice, and there are no signs of violence within its culture, and yet the Mediterranean Basin was not a peaceful place.
It was full of invasions, alliances and liaisons. And Crete was in the middle of it all.
Fact File
Celestyal Cruises, the only Greek-owned cruise line based in Greece, calls at Heraklion, Crete, on many of its Greek Island itineraries. It stays in many ports overnight, some for two days. It specialises in affordable, medium-sized ships, for example Celestyal Crystal, which usually carries 700 passengers. For more information on all Celestyal Cruises' ships, itineraries and prices, contact Bicton Travel on info@bictontravel.com.au or phone 9339 0277. 
Disclaimer
Stephen Scourfield travelled courtesy of Bicton Travel and Celestyal Cruises. They have not seen this story and have not approved it.
Categories