Our World

Treats add flavour to epic adventures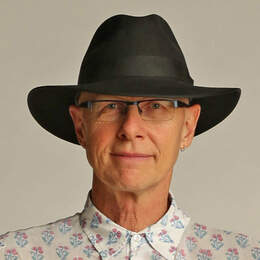 There have been some great places, some great people and some amazing adventures this year. And there have been some great meals, too.
These are my Top Five...
I'm motorcycling in Oman, in the Middle East, with Turkana Motorcycle Adventure Tours. We're at the Sea of Oman — the coast of Sinbad the Sailor — and stop at a hotel and restaurant overlooking the beach in Tiwi. There's fresh juice, hummus, Omani bread, rice and little steaks of kingfish not long out of the water.
That night we stay at the Ras Al Hadd Guest House and after — eating outside in a local restaurant, sitting on carpet, lounging on cushions, chatting. Local fish and local conversation.
The next day, just before dawn, I'm strolling along the beach, around fish traps still sparkling with silver scales.
turkanamotorcycle adventures.com
(Very) Slow-cooked egg in Austria
Cook an egg for 40 minutes at 54.4C and the yolk and white end up the same sort of creamy consistency.
Turn the blended result bright green with a complex process using chlorophyll and inject it back into its neatly cut shell (the top perfectly trimmed off) and you have something that Michelin chef Max Natmessnig might create.
In fact, you have the unforgettable wonder he has just created at his chef's table at Rote Wand Schualhaus Kuchiclub in the little village of Zug, near Lech in the region of Arlberg in Austria.
His chef's table is more like a guided gallery tour of tastes, textures and sensations than eating a meal. His pea tartlet (top image) is a miniature masterpiece.
rotewand.com
Lobster, lobster, lobster, and more lobster. Newport, Rhode Island, is alive with them, at less than $10 a kilo.
Freshly cooked, sweet lobster is often served with corn. Lobster rolls are the standard lunch.
I'm here for Collette touring company's centenary celebrations.
The company was born here, still lives here and is still a family business.
Among the celebrations for this great company, Dan Sullivan junior, chief executive since 1990 and son of Dan Sullivan senior, who ran the company from 1962, takes pride in laying on a lobster feast.
Don't forget Newport's clam chowder. One of the locals' favourite spots is Joe's American Bistro. It's so thick and creamy one local tells me: "Turn the bowl upside down and it takes 20 minutes to drain."
Curry in India
Only a privileged few get to go in to Jaipur's Amber Fort at night.
But that's what we do, under a full moon, on our Travel Club Tour of India, to dine at 1135 AD, the Maharaja's dining room.
It might surprise some to hear the best and most authentic food was at the five-star Shangri-La Hotel in Delhi. For anyone travelling the Golden Triangle, it's a great place to start.
Cuisine in The Tamra restaurant changes through the day. Guests can eat there three times a day and still enjoy not only the variety of food, but also the changing mood.
shangri-la.com
Bakers Hill pies in WA
I'm on Great Eastern Highway heading east. But every trip to the Goldfields, the Great Victoria Desert, or the Great Central Road, begins with breakfast at The Bakers Hill Pie Shop — rather obviously, at Bakers Hill, 50km east of Midland.
This family-owned business opened in 1991 and the menu is extensive, from classic steak and pepper to spinach and fetta, and vegie, cheese and nuts.
bakershillpieshop.com.au