Treetop adventures come to Yanchep National Park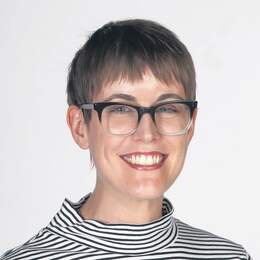 An attraction offering adventures for the whole family is the latest addition to the park. 
Plenty of us already know Yanchep National Park as a nature playground, offering everything from walking trails and wildlife to a nine-hole bush golf course.
And now the park is home to a new treetop adventure attraction offering plenty of opportunities for play.
With more than 70 treetop challenges and 16 flying foxes — the longest spanning 80m — the new Trees Adventure Yanchep caters to a range of ages and skill levels.
Its seven colour-coded courses include challenges such as wooden bridges, tightropes and nets.
There are courses suitable for children as young as four, as well as more adventurous options that rise up to 10m off the ground.
Participants are harnessed and clipped into an interlocking safety system at all times, and each of the challenges is connected by wooden platforms built around trunks of jarrah trees in such a way that they can keep on growing.
As Trees Adventure puts it "minimal impact to the trees is part of the brilliance of the design".
Yanchep is the second WA location for the company, which started in Victoria in 2010 and opened at Dwellingup's Lane Poole Reserve in 2015.
"When we looked at this location in Yanchep, we knew that it would be a great place to build our second Western Australian attraction," Tree Adventure director Nicolas Dansin said.
"Visitors also have options for a daytrip or to stay overnight in Yanchep National Park."
Indeed, the national park — one of WA's oldest — is about a 45-minute drive from the Perth CBD, making it ideal daytrip territory.
Or visitors can make a weekend of it, and check out other attractions including the koala boardwalk, cave tours and Aboriginal cultural experiences.
The park also has barbecue facilities and picnic tables, while accommodation options include the Yanchep Inn and the recently upgraded Henry White Oval camp ground.
Fact File
A two-hour session at Trees Adventure Yanchep is $48 for adults, $38 for children aged eight to 17 and $25 for children aged four to seven. Entry for spectators is free. treesadventure.com.au or 6365 1833
Entry to Yanchep National Park is an additional $13 per vehicle. Annual park passes are also available, and can be good value. 
See parks.dpaw.wa.gov.au/park/yanchep or phone 9303 7759.
Categories