True grit and sagas tell Iceland's story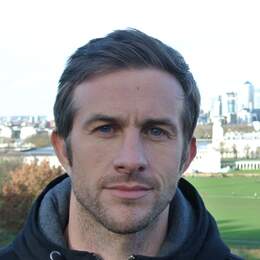 The hardy Viking spirit has tamed harsh conditions to tame this enthralling nation.
Iceland's sagas have been compared to some of the greatest works of European medieval literature, from Hamlet to Beowulf, The Canterbury Tales by Chaucer to Dante's Divine Comedy.
Iceland's sagas have been compared to some of the greatest works of European medieval literature, from Hamlet to Beowulf, The Canterbury Tales by Chaucer to Dante's Divine Comedy.
A compilation of stories, written by several authors, and brimming with family feuds, bloody battles and love affairs, the sagas are based on historical events that took place, mostly in Iceland, between the 9th and 11th centuries.
You'll find the tome on sale in Iceland's myriad bookshops and gift stores, as thick as a brick and with potential to double up as a door stopper. To whet your appetite — or, indeed, if you don't fancy leafing through all 800-plus pages and would prefer a summary of these epic tales — pop into the Saga Museum in the Old Harbour district of Reykjavik, Iceland's capital and a UNESCO City of Literature.
Armed with an audio guide — available in various languages — you're ushered into a room sprinkled with eerie, near life-size silicon models that depict the heroes and villains of the sagas era and beyond.
There's commentary on the likes of Ingolfur Arnarson, the so-called "First Icelander" who landed on this North Atlantic archipelago in AD874 with his wife Hallveig Frodadottir, and Skalla-Grimur Kveldulfsson, a revered craftsman and blacksmith who also set up some of Iceland's first farmsteads.
We retrace the adventures of Icelandic explorer Leif "The Lucky" Ericsson, who around AD1000 discovered a big island he named Vinland (in modern-day North America). And we hear about Iceland's conversion to Christianity, the devastating effect of the Black Death and the country's tumultuous civil wars.
What adds to the intrigue, and authenticity, of this museum is that the moulds for the models were taken from modern-day Reykjavik residents, many of whom can date their ancestry back to the early Viking settlers from Norway (for a nice holiday snap, incidentally, you can pose in the museum's Viking costumes).
Travelling around Iceland, it's hard not to admire the grit and ingenuity of its people, who have helped turn this remote Atlantic outpost into one of Europe's most affluent, forward-thinking countries, all in the face of some pretty harsh treatment from Mother Nature.
Formed where two tectonic plates meet, Iceland is prone to earthquakes and volcanic eruptions, and its high-latitude means, in winter (December-March), the sun barely rises over its snow-covered, blizzard-lashed landscapes. On our Collette tour in January — when we get five hours of daylight and an average temperature hovering around 0C — we marvel at how the country has survived and thrived at the Skogar Museum.
Nestled on Iceland's south coast by Eyjafjallajokull — a glacier that famously blew its top in 2010, sparking a giant flight-cancelling ash cloud — the museum was founded after World War II by Thordur Tomasson. As Iceland developed, driven in part by British and US funds and influence, Tomasson was motivated to preserve the country's cultural heritage before it became too "modernised".
He spent seven decades collecting a range of artefacts covering all aspects of Icelandic life, finally retiring as curator, aged 92, in 2013. Beside eye-catching restored outdoor buildings — a wooden church and turf-roofed huts, in which many Icelandic families used to live — the museum houses everything from rustic farming and fishing equipment and whale skeletons to folk costumes and paintings, plus high-tech snowmobiles and Ford vehicles from the 1950s.
Also depicted are some of the many myths and legends that permeate Icelandic history and culture. It's said that one of the early settlers hid a treasure chest full of gold in a cave behind Skogafoss, a beautiful waterfall around the corner from the museum.
Today we find the waterfall half-frozen and kissed by a rainbow. The wide path approaching it — and its possible bounty — is carpeted in slippery ice, so I'm quite happy to stand some distance away, my feet on firmer ground, admiring the spectacular view. It's just one of the many spellbinding sights on an island that always finds a way to take your breath away.
Picture at top: Skogfoss waterfall, by Promote Iceland.
Fact File
For more details on visiting Iceland, see inspiredbyiceland.com.
A two-night stay in Reykjavik and visits to the Skogar Museum and Skogafoss are among the highlights of Collette's six-day Iceland's Magical Northern Lights tour, which is available on several dates between September and March, priced from $2259. 
For more information on this and Collette's other Iceland tours, see collette.com.au.
Disclaimer
Steve McKenna was a guest of Collette.
Categories