Trunk and disorderly: the playful elephants of Zambia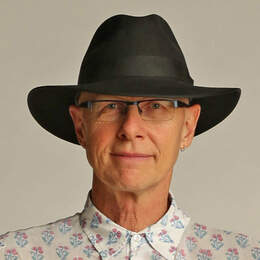 Ever wondered how many elephants you can get into one small bath? 
First I notice one African elephant, partly obscured by a mopane tree, just flicking a little mud up on her back.
And then she moves forward, kneels and starts digging with her tusks. It is just a small waterhole to start with, almost invisible in these grasslands, but soon she has opened it up.
She digs her front feet, stirring up the waterhole into a chocolate thick shake.
Then she flicks and squirts the now slick mud. Her ears, like big, heavily veined cabbage leaves, are soon brown and slick. It is said that when an elephant fans those ears, some almost as big as a car bonnet, it can cool the blood by up to 3C.
And she is soon joined by two young elephants. They stand either side and watch as she drops right into the mud hole and wallows around.
Just how many elephants can you get into one small bath?
More elephants in this family group come, until there are seven of them, body on body, loving the mud.
I am in South Luangwa National Park in Zambia. It is estimated that the park can support up to 60,000 elephants. Once there were 100,000 but they were poached to 5000 in the 1990s.
Their numbers have rebuilt, under the park's safety and protection, to healthy herds. While 10 per cent used to be without tusks, this has increased to 30 per cent — a result of poachers taking elephants with tusks and leaving a population with increasingly tusk-less genetics.
First one and then the second big female moves off and it's left to the five youngsters to play.
They frisk around, tussle and wrestle. They're slippery with mud, cooling down, coated, basted, squirting and squaring up. One in particular is instigating a fair bit of good natured argy-bargy.
For half an hour, I sit in the safari vehicle with John Kamwendo and just watch. John is senior guide at Sanctuary Chichele Presidential Lodge, deep in the national park and ideally positioned for easy game viewing. It was built by the first president of independent Zambia, Kenneth Kaunda, and is now a bespoke 10-room colonial-style lodge, surrounded by wildlife.
And then it is done. The seven elephants have mud bathed and frolicked and bonded, and kept me mesmerised, and move off as smoothly as they came but plastered, glistening, sculptural.
Fact File
Zambia can be visited year round. The best time for game viewing is during the dry season, from June to October, when animals congregate around the rivers and waterholes. Between November and March during the wet season, the scenery is greener, with newborn animals in abundance and lower prices. 
Roads in the Mfuwe area of the South Luangwa National Park are all-weather, so the park can be accessed year round, though some of the bush camps close during the wet season.
Disclaimer
Stephen Scourfield was a guest of Abercrombie & Kent.