Turkmen capital a place of many faces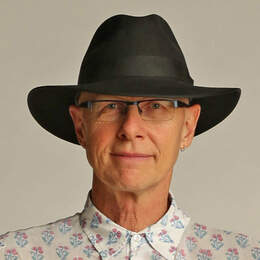 There's much to engage the mind in the intriguing city of Ashgabat.
Sometimes the things you see in a place clash so forcefully that they won't add up to one neat conclusion. You can't categorise it. You just have to stand back and say "it is what it is".
Ashgabat is what it is and that mostly is a bunch of weird contradictions.
This is the capital of Turkmenistan, just a two-an-a-half hour flight from Dubai yet with what is widely regarded as one of the world's most repressive governments — a country likened to North Korea but with the added complexity of bordering Afghanistan and Iran to the south.
But I have no doubt that our guide genuinely believes it when he says: "The Government of Turkmenistan thinks about its people. Look at our beautiful city." He sees benevolence, development, wealth, security.
We are driving around Ashgabat at night and he's pointing out block after block of new high-rise apartments, for which, he says, the government pays half, in a country of five per cent tax.
They are marble — this is a white city; "the pearl city".
At night, buildings are lit, creating a strangely Disney-like show theme. And the next morning, walking away from Independence Park, which was established after Turkmenistan became a secular republic following the collapse of the Soviet Union in 1991, the wide boulevard with its hundreds of elaborately ornate white street lights does, indeed, feel like walking down Main Street in a Disneyland theme park...except that it's empty.
In fact, for all those high-rise blocks, the massive government buildings with their gold domes, and countless other marble edifices, the city's population of one million people seems strangely missing. I often feel I'm walking around in an elaborate but vacant film set.
The parks are immaculate, and constantly groomed by huddles of squatting women, heads completely swathed in cloth, often leaving only a slit for their eyes. Police in their bulbous caps are always present.
There's a symbolic moment in a park. A man hunkers down, newspaper spread out on the paving, respraying a chain with gold paint from a can. In this case all that glisters is not gold but in the case of the statue of equestrian President Gurbanguly Berdimuhamedov on a horse, which perches 20m above the ground on a white marble cliff, it is most definitely sheened with 24-carat.
Mr Berdimuhamedov has run Turkmenistan since 2006 and is widely known as Arkadag — "the protector". He's also accused of fostering a personality cult.
He seamlessly took over from Saparmurat Niyazov, who was known as Turkmenbashi, or "leader of all the Turkmens" and who both kept the gas and oil-rich nation isolated and its people repressed, and unquestionably stable despite having volatile neighbours.
Turkmenbashi said that the "underground treasures" belonged to the people and, to this day, gas and electricity are free. And he did all that first in a role equivalent to president as part of the USSR and then for 15 years after independence.
We visit Turkmenbashi's marble mausoleum, next to the massive Azadi Mosque. And it is not only Turkmenbashi at rest here but his father who was killed during World War II and his mother and two brothers who were killed during an earthquake here in 1948, leaving him to a Soviet orphanage. Our guide says of 196,000 people in the city, 176,000 died. Only three per cent of buildings were left standing.
For all his odd decrees (he renamed the months after members of his family), Turkmenbashi was committed to Turkmen culture.
We have seen the depth of that cultural history at Nisa, a UNESCO-listed site 20km outside Ashgabat, where archaeologist Professor Asirow Batyr has shown us glimpses of one of the first strongholds of the Parthian kings, from the third century BC. The backdrop to all of this are the Kopet-Dag Mountains which form the border with Iran.
We have seen it in more detail at Ashgabat's National Museum of History, with history from 8000 years BC, artefacts from the sixth century BC (a sickle, bone needles, a mortar and pestle), alabaster vases from the third-to-second centuries BC, then up through the eras.
Maya Ovezmyradova shows culture through the deep reds, natural dyes and tribal, provincial patterns in some of more than 2000 pieces at the Turkmen Carpet Museum.
Some are double sided — two women working either side of a carpet to knot and produce different patterns. There are carpets from the 17th century, a carpet just 1.9m x 1.2m yet with more than a million knots, an 18m-long yurt band that took 18 years to make and, of course, the biggest knotted carpet in the world — 21.5m x 14m, which weighs over a tonne and took 40 people eight months to make.
Carpet making is done by women. "It is an honourable job," Maya says. "Thirty per cent of Turkmen women are weavers. Women spend all their time together. They become 'sisters' and share joy and sadness. That's why we say Turkmen carpets are the soul of the country."
I see Turkmen culture in the streets. Some women wear Western clothing but many still favour the elegant Turkmen costume: A slim dress to the ground and, dare I say, a flowerpot-shaped hat wrapped in a scarf. Schoolgirls wear dark green; older students a vibrant cherry.
We have also seen Turkmen culture during a visit to one of the many horse studs around the city, where the Akhal-Teke breed, which was indeed part of the Parthian era. Zoroastrian kings were buried with their horses. Contemporary Turkmen believe a horse should die its own death and be buried like a human being.
To Turkmen, these horses are sacred. Akhal-Teke numbers dipped as low as 4000 but have increased again, thanks in part to the government's "zero tax" incentive for horse breeders.
President Berdimuhamedov has taken the title "People's Horse Breeder" and has said: "Our country is moving forward with the speed of an Akhal-Teke stallion and I call on you all to move forward. And only forward."
Horses are revered in Turkmen culture. There is an old Turkmen proverb: "In the morning, go and see your father, then your horse, then your mother, wife and children."
Akhal-Teke are small and light, with thin necks and long, thin legs.
Modern Turkmen proverb: Turkmen Mercedes = horse, Turkmen Jeep = camel, Russian Lada = sheep.
In the Park of Inspiration, full of statues of poets and scientists, I am shouted at by a policeman when I take my camera out. "Nophoto" is said as one word and often in Turkmenistan. "Turisticheskiy," I say — "tourist" delivered in Russian — but he keeps coming. "Priglasheniye...'invit-a-tion'..."
It's a good word in such countries. Indeed, it requires an invitation to apply for a visa but the question is left hanging...just who might have invited me? He backs off. I put the camera away.
Back in Independence Park, I'm pleased to see a statue of Makhtumkuli, a wonderful 18th century poet who lived from 1724 to 1807 and who wrote in and elevated the Turkmen language while scholars were still mainly using Persian. I am fond of Makhtumkuli's poetry.

The next day, we are off again, touring the wide streets, ornate parks, and strangely deserted, contrived urban landscape. The world's biggest enclosed Ferris wheel, $118 million to build, is a monument marking the fact that Turkmenistan was the first country in the world, 20 years ago, to be recognised by United Nations members as a place of Permanent Neutrality — something which Turkmen quote often and are proud of.
Turkmenistan is definitely off the main tourist track. According to its State Tourism Agency, 10,000 people visited last year.
I'm here with Travel Directors on its Five Stans tour, which visits Kazakhstan, Kyrgyzstan, Tajikistan and Uzbekistan before this. I expect to say everything about a repressive regime is bad, of course, but there's no one, neat conclusion.
The results of the country's success in managing disparate relationships and exporting energy to China, Russia, Iran and Europe is evident all around.
I have constantly been reminded of its commitment to Turkmen culture. I have bristled at police presence, seen the freedoms of a secular society, heard groups of women in national dress laughing in shopping centres. I've wondered at the immense grip on the country that has kept it stable, comparing it with the situation over the border in Afghanistan.
I've seen the benefits of that; it is safe, peaceful, secular. I have read about human rights abuses. And so, here I am. I like Ashgabat. I don't like Ashgabat. I settle for "it is what it is".
FACT FILE
The Five Stans itinerary has departures available in 2017. For more details, go to traveldirectors.com.au or phone 9242 4200.
Disclaimer
Stephen Scourfield was in Ashgabat as a guest of Travel Directors.
Categories