Two-wheeled goodwill as old bikes transform lives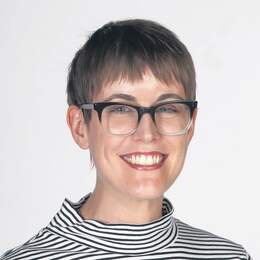 Unwanted bikes from WA are being given new life in rural villages in Africa.
"Here we think of a bike as sport and recreation — there it's life changing." So says David Tucker, chairman of Bicycles For Humanity WA, of the not-for-profit's mission to rescue unwanted bikes from Aussie back sheds and give them a new lease of life in rural Africa.
As Mr Tucker puts it, the premise is simple: that access to sustainable transport can make "a huge difference" to people in developing countries, providing better access to health care, education and work.
"If the only alternative is to walk, then a bike will take them (where they need to go) twice as fast and carry four times the load."
Mr Tucker and his team are one of four Australian chapters in the international Bicycles For Humanity network, which was founded in 2005 in Canada and has since sent well over 100,000 bikes to Africa.
Donated bikes are fixed up by volunteers at Bicycles For Humanity's Middle Swan workshop before being packed into shipping containers and sent to partners such as the Bicycling Empowerment Network in Namibia and, in the case of the latest shipment, tour company Abercrombie & Kent.
"We're shipping two to three containers of about 420-odd bikes each year to partners such as Abercrombie & Kent in Africa," Mr Tucker says. "This will be our 13th container since we started in mid-2011 — most of those have gone to Namibia, three have gone to South Africa, this one's off to Uganda and the next one's going to Kenya."
What happens once the bikes arrive is key. "We work with NGOs and companies such as Abercrombie & Kent, who take the container and set it up as a community-run bike shop," Mr Tucker says. "So you wind up with a sustainable community-development project as well as the transport."
The latest shipment will provide extra space at a bike shop near Uganda's Bwindi Impenetrable National Park, where Abercrombie & Kent runs gorilla tracking treks.
"The Bwindi Women Bicycle Enterprise employs five local women living in communities around the park," Sujata Raman, Abercrombie & Kent's managing director for Australia and the Asia Pacific, says.
"Each of the women has gone through a training program to teach them business skills and how to be bike mechanics."
Ms Raman says the bike shop also used some of its profits for initiatives "such as the school fee sponsorship of orphaned students, and investments in health care and conservation."
Through Abercrombie & Kent Philanthropy, which oversees about 35 projects worldwide, the company has supported five bike enterprises, in Botswana, Tanzania, Zambia, Jordan and Uganda.
"Each can be visited by A&K guests who meet the women (or men) of the bike shop, learn about the business, and take a guided ride through the village," Ms Raman says.
Fact File
You can support Bikes For Humanity (WA) by contributing working bikes, donating to help with the cost of buying and shipping the containers (typically about $10,000 each), or volunteering at the workshop. b4hwa.com
Find more on Abercrombie & Kent's bike shop program at akphilanthropy.org.
Categories