Our World

Two wheels and an open road: Motorcycling through Oman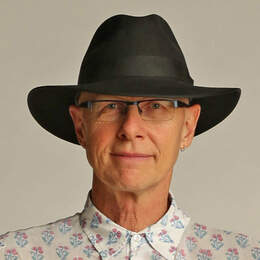 Adventure bike touring in Oman is a sweet combination.
The Eastern Hajar Mountains in Oman look like massive cardboard cut-outs against the brilliant blue sky. They dwarf the sugar-cube villages, with their white, straight-line, Arabic architecture. The many muted shades of their limestone and marl are matt against a shiny world.
Whoops. Concentrate.
The track has been mainly hard-packed and dusty, fun at 80 clicks, but is now awash with stones. I ride over the brow of a hill and down tight curves into a gully full of date palms, then back up the other side and burst into a new, massive vista.
I'll tell you this — at this moment, there's absolutely nowhere in the world I'd rather be than in Oman, and there's absolutely nothing I'd rather be doing than riding a BMW F800 GS enduro motorcycle.
Adventure bike touring in Oman is a sweet combination.
An hour's flight from Abu Dhabi or Dubai, Oman is dramatic, beautiful, living its Arabian and Islamic culture, broad-minded and engaged with the world, lubricated by modern infrastructure.
Being on the bike brings me alive. It brings me close to it, makes me part of it, powdered with its dust, smelling its sweet scent.
My riding companion is Brett Hart, owner of the family business Turkana Motorcycle Adventure Tours which offers bike tours in Oman and the rest of the Arabian Peninsula, and also organises everything for full riding groups visiting and rents bikes for those wanting to tour.
From staying in local accommodation to camping, road and track trips, adventure touring trips to sand and Bedouin camps, Brett can match any trip to riders' desires.
And he has a very nice safety device — he asks questions, listens to the answers and matches the bike and trip to the rider.
An Australian who's been living in the Middle East a long time, he's also great company and a knowledgeable companion.
After working for Qantas as an engineer, then in the oil and gas industry, living in Bicton and being a keen member of East Fremantle Yacht Club, he moved to the Gulf Peninsula. Home is here, with wife Kristin and young daughters Layla and Liv, as the riding season in Oman is for five months, from November to March — with, typically, a temperature high of 24C to 30C, mostly around 26C, and with cool evenings.
Brett's on a KTM 990 Adventure and among his company's 12 bikes are Honda Africa Twins. I love the F800 — well prepared, tight, light, fun and forgiving in the dirt, good for distance, and with a nice little bark when you need it.
This morning we rode out of the enchanting coastal city of Muscat, along wide, smooth and often largely empty bitumen roads towards Qurayyat.
Until 1970, Oman was largely isolated from the world and there were 10km of sealed roads in Oman. There were no cars, just donkeys and camels. But when Sultan Qaboos bin Said took over from his father, things started to change.
By 1999, there were 8000km of sealed roads and today the country has an extensive network of smooth bitumen. You can be on a billiard-table six-lane highway, chewing through big country, largely alone.
But we cut off these towards the village of Al Mazari and are immediately in old Arabia, in Bedouin lands. "I have the utmost respect for the locals who live in the villages so we do small group riding — a maximum of 10 in the Hajars," Brett says.
We follow a ridge then drop into a valley full of date palms, and with water running down irrigation channels. One of Oman's surprises is its clear, sweet water, coming down these valleys, making deep oases of green. We cross some sections of water, just axle deep and with a stony bottom.
The trick with enduro riding is simply to keep the power on and don't worry about the squirrelly front wheel.
And so the day will continue, with this mixture of winding bitumen back roads, tracks and trails.
By lunchtime we are back at the coast, and stop at a hotel and restaurant overlooking the beach in Tiwi, for fresh juice, hummus, Omani bread, rice and little steaks of kingfish, not long out of the Sea of Oman.

Brett just leaves the keys in the bikes, and we leave our jackets and helmets hung on them. No one will touch them, he says. "I've never experienced generosity like that the Omani people have offered me," he says.
Indeed, with us is Nasser Almuqimi, an Omani guide, with a Toyota Landcruiser, carrying luggage. Nasser adds his knowledge to Brett's, and being on a bike unencumbered will suit many riders.
By late afternoon we are in the old dhow building centre of Sur. It is absolutely one of my favourite places on Earth. We stand on a bluff overlooking the shimmering town, with its minarets and mosque domes, in the pastel light.
We stay at the Ras Al Hadd Guest House, after eating outside in a local restaurant, sitting on carpet, lounging on cushions, chatting. Local fish and local conversation.
The guest house is typical of "real Oman" — clean and quiet, with big rooms and all amenities.
And before dawn the next day, I'm strolling around the fish traps and fishing boats.
Are we really just one day's riding out of Muscat? After breakfast at another restaurant we're back on the bikes on a gravel track, when we come to a supermarket. A building in the middle of nowhere, with locals sitting in the shade of three utes parked outside. Brett likes this chai stop. It gives riders the chance to take in the geology of the place, the story of this ancient seabed rising and eroding, and the enormity of time.
Ahead are tracks, wadis filled, date palm groves and high mountains, waves from locals in their long white dishdashas and embroidered kummar hats, scattering goat herds and kids who like the motorcycles and show off their own, sheepskin seated bicycles.
Did I mention that there's absolutely nowhere in the world I'd rather be than in Oman, and there's absolutely nothing I'd rather be doing that riding an enduro motorcycle ...
Fact File
WHERE
Oman is an hour's flight east of Abu Dhabi and Dubai, a bit longer from Doha.
WHY
Motorcycle touring in Oman is brilliant and can be as easy (bitumen and easy tracks, paved wadis) or challenging (narrow tracks, Wahiba Sands, Empty Quarter) as you want. Stay in guest houses, hotels or camp. And now we have an Aussie there with great bikes and local empathy.
WHO
A 60-year-old Sunday bike cruiser who thinks they've only got one good decade of riding left in them. A group of riding mates who want a bike-and-culture adventure. Experienced enduro riders who want to really "get out there".
WHAT
Explore from Muscat down the coast to Sur, perhaps all the way to Salalah. Then there's the Eastern and Western Hajar Mountains and great tracks up and around Jabal Shams, Oman's highest peak at 3000m. Big views, big country, authentic experiences.
WHEN
Great weather from November to March, brilliant in January.
WWW
turkanamotorcycleadventures.com for Turkana Motorcycle Adventure Tours — tours, bikes, prices.
etihad.com for connecting through flights ticketed to Muscat through Abu Dhabi from Perth.

tourismoman.com.au for more about Oman.
Disclaimer
Stephen Scourfield was a guest of Oman Tourism, Etihad and Turkana Motorcycle Adventure Tours.
Categories