Ukulele's legacy of love and laughter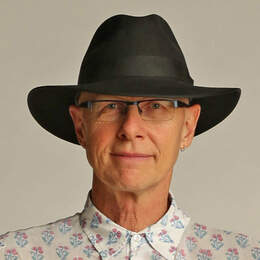 As Hawaiian as hula and surfing, the ukulele is spreading culture and smiles around the globe.
Hawaiian shirts, hula dancers and surfers. They're all ticked off the list. There is one thing left to find in Hawaii. I go in search of ukuleles and find them, by the thousand, at the annual Ukulele Festival Hawaii.
The festival dates way back before the uke became cool — back to when it was still thought of as a kids' instrument, something George Formby and Tiny Tim played ... oh, and that Hawaiian cultural thing.
In Hawaii, Roy and Kathy Sakuma saw more than that and, in 1971, Roy organised the first annual Ukulele Festival.
The free concert showcased the ukulele as a solo instrument of "sophistication and virtuosity".
The festival developed year by year, and in 2004, Roy and Kathy established Ukulele Festival Hawaii. I stood in Kapiolani Park Bandstand in Waikiki, on the island of Oahu, at that festival, along with hundreds of other uke players, shaping four-string chords.
They established the reinvented festival as a non-profit organisation "to bring laughter, love and hope to everyone through the ukulele".
And it has.
The world now sees the uke through their eyes — as an instrument to be strummed, not scorned.
This year's annual Ukulele Festival — the 47th — is on Sunday, July 16, still in Kapiolani Park, with an 800-strong amateur uke orchestra expected to surround the bandstand of stars (see ukulelefestivalhawaii.org).
But with the ukulele renaissance in Hawaii and worldwide, Ukulele Festival Hawaii also now takes the uke festival to the islands of Hawaii (Waikoloa), Kauai and Maui.
This isn't the only uke festival in Hawaii. The 17th annual Waikoloa Ukulel Festival is on Saturday, March 4, at Waikaloa Beach Resort, Big Island.
The 12th annual Maui Ukulel Festival is on Sunday, October 15, at Kahului, Maui.
I now have a very fine tenor ukulele made by luthier and good friend Scott Wise in Margaret River.
He explains: "The body wood is from a small board of exquisite dark blackwood from the Ottways in Victoria. The head veneer and fingerboard are from a piece given to me by old man Pigram in the 1980s."
He is referring to the father of Stephen and Alan Pigram, and the rest of Broome band The Pigram Brothers.
"To quote Stephen, 'bandarangu, also known as medicine tree for its bark, which is boiled up. Wood was used to make clubs, very hard, knock you out'." (See wiseukulele.com.)
But I still play my tiny Hawaiian soprano uke. Hawaiian makers have instruments on display at the festival and, back then in 2004, I couldn't resist one made from the local timber koa.
Later, at my hotel, a porter notices the uke case under my arm. "My friends, they play a lot," he explains. "We are keen surfers and they play ukulele. Always have."
He offers a local secret. "The cool guys use old fishing line for strings — you can get different thicknesses, you see. They have experimented with all sorts of line to get good sound."
We chat a little more and then, as we part, he adds: "I am glad you have this to take away with you. It is part of our culture, so you take a part of us with you. Aloha." He offers me a big, warm smile.
Ukulele Festival Hawaii has a mission statement: "To bring laughter, love and hope to children and adults throughout Hawaii and the world through the music of the ukulele."
It seems to be working.
You don't have to travel as far as Hawaii to enjoy ukulele festivals. With the instrument's resurgence has come a wave of events.
New Zealand
Island View Ukulele Festival at Opitiki. January 20-22 with "ukes on the beach; ukes on the street".
Lauder Ukulele Festival on Waitangi Day Weekend, February 3-6, at Lauder in Omakau, Central Otago. lauderukefest.com
Geraldine Uke Fest in Geraldine, planned for July.
The 6th Ukulele Heaven International Convention in Orewa, planned for November. ukuleleheaven.yolasite.com
The 11th NZ Ukulele Festival, planned for December for Vector Arena, Auckland. nzukulelefestival.org.nz
Australia
The 8th Annual Blue Mountains Ukulele Festival is at Katooomba, NSW, from February 10-12. bluemugs.com.au
Sunshine Coast Ukulele Festival, April 20-23, at the Kenilworth Showgrounds and Township. sunshinecoastukulelefest.com
On Norfolk Island, the 3rd Ukulele Festival is already sold out for April 25-30, but names can be added for the April 2018 festival at norfolkislandtravelcentre.com.
Dandenong Ranges Ukulele Festival (DRUKE) is on May 20 and 21, hosted by Emerald Primary School in Emerald, Victoria. It is "a weekend of workshops, performances, markets and all things ukulele".
The eight-day Ukulele Cruise aboard Pacific Jewel departs from Sydney on May 26. ukulelecruiseaustralia.com.au
Also planned are the Shoalhaven Heads Ukulele Festival in NSW in April; Redlands Ukulele Festival in Cleveland, Queensland in June (igniteredlands.com); 5th Mandorah Ukulele Folk Festival at Cox Peninsula, Mandorah, Northern Territory in late June (mandorahukulelefolkfestival.com); The 7th Ukulele Kuranda BBQ in Queensland in late June; The Huskisson Uke Muster in Jervis Bay, New South Wales, in June; Folk Redlands Ukulele Convention in August in Capalaba, Queensland; Cairns Ukulele Festival in Queensland in August (cairnsukulelefestival.net); Illawarra Ukulele Springstrum run by Wollongong ukulele group The Swingaleles in Wollongong NSW in September; Central Coast Ukulele Festival in NSW in September (theentrance.org.au); Brisbane's Ukulele Festival, SPRUKE, in October; The 8th Melbourne Ukulele Festival in Northcote in October (muf.org.au); NiueKulele Music Festival, a four day uke music extravaganza on Niue Island in October (niuekulele.com); Uke in the Vines Weekend at Glen Aplin, Queensland in October; 4th Biennial Newkulele Festival at Newcastle Racecourse, Broadmeadow, NSW, in October; Deniliquin Ukulele Muster in NSW in November (deniukemuster.org); The 5th Ukulele JAMboree at Riverwood Downs, Barrington Tops, NSW in November (bluemugs.com.au); The Great Adelaide Ukulele Picnic, planned for December in Rymill Park, for "six hours of peace, love and ukulele".
Categories