Arrivals & Departures

Up a lazy river — or two or three — in Asia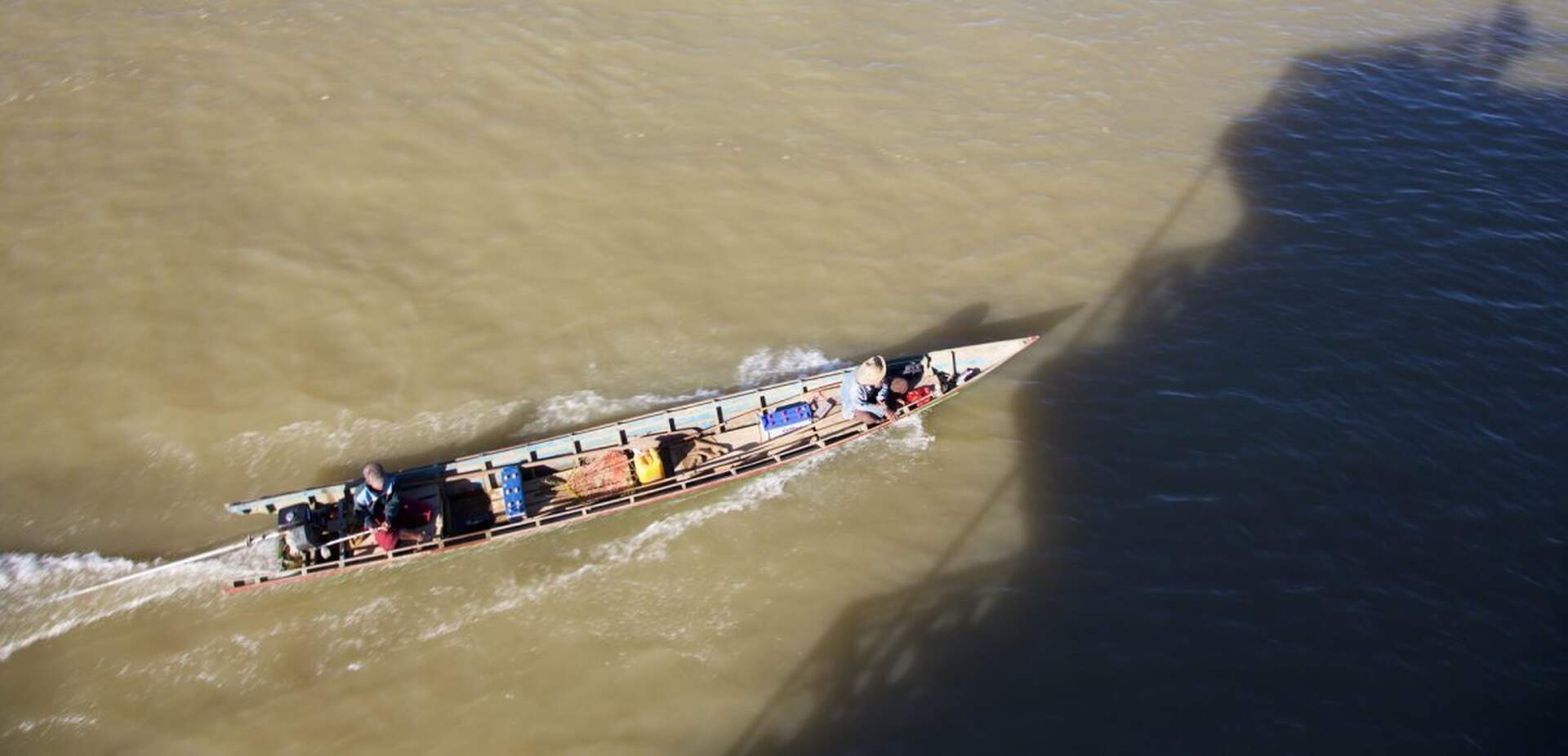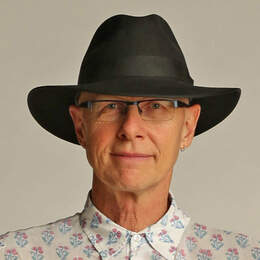 Together with cruising writer MICHAEL FERRANTE, we're checking out what's hot on the water. 
It's everything we like about river cruising in Europe, but on our doorstep.
River cruising in Asia is seeing continued growth — more ships, more guests, the ease of a floating hotel, daily excursions, and local produce and cooks back on board.
This, indeed, is easy Asia ...
The river's surface is unruffled, the colour of toffee, apparently motionless.
On this still morning in the pastel light that comes after dawn in Asia, I'm standing on the top deck of a river cruise ship, looking out over a productive floodplain, early morning boats passing with fishermen, labourers crossing to work fields, and barges full of goods.
They chug past this spot where we are moored to the bank.
Travelling by river takes you a little deeper into a destination, to see snippets of life that are real ... raw, experiences. Here is a snapshot of some of those experiences of an Asia river cruise, and some itineraries covering the most popular rivers of Asia and India.
MEKONG
It might be the Mekong, flowing through or forming the borders of China, Laos, Myanmar, Thailand, Cambodia and Vietnam.
It might be on a cruise that really is the classic itinerary for the Mekong, perhaps over eight days between Phnom Penh in Cambodia and Ho Chi Minh City in Vietnam, or anywhere between 13 and 22 days between Ho Chi Minh City and Siem Reap, with Angkor Wat and its temples.
There may be a visit to Chau Doc market, a ride on a sampan to see Cai Be, or time in the historic town of Sa Dec, this now relatively quiet port and former capital of the Dong Thap province of Vietnam.
It could be between Vientiane and Chiang Saen in Laos, or 18 days between Ho Chi Minh City and Hanoi in Vietnam, or all the way to China.
IRRAWADDY
It might be the Irrawaddy in Myanmar, fed from the foothills of the Himalayas to the north and eventually spilling across a delta into the Andaman Sea.
The Irrawaddy is much as the great kings of the Bagan Empire would have seen it in the 9th century. Oxen work the fields, children play in the shallows, it is flanked by Buddhist temples and golden stupas, and fishermen haul nets into their thin, timber craft, albeit now propelled by big engines.
The classic itinerary is about 11 days, bookended by Mandalay and Yangon, though travellers join the river in the quiet town of Prome, having been driven between here and Yangon.
In between there will surely be a stop at Bagan, Myanmar's spiritual heart, with more than 2200 Buddhist temples, pagodas and stupas.
There may be calls at villages like Yandabo, to see the tradition of making clay water pots. On a foot-peddle potter's wheel, local clay is made into the big pots and open fired using harvest left-overs of peanut husks, rice stalks and sawdust, capped with river silt, and tended by the fire master for four days.
YANGTZE
It might be the Yangtze, a lifeblood of China, to the Three Gorges.
The river has been China's transport system for millennia, its silty floodplain has spawned its agriculture. For us, as visitors, the river not only helps to tell the story of the empires that have gone before, and China's contemporary story, but they take us into a dramatic landscape of gorges and cliffs.
Most impressive of all are the Three Gorges, which rise sharply from the river.
Many cruises on the Yangtze may be three or four days, and cruising here is usually incorporated into longer land touring programs which include perhaps Beijing and the Great Wall, the terracotta warriors and Shanghai.
GANGES
In recent months, the number of river ships on the Ganges in India has been increasing, driven by demand for cruises in the Lower and Upper Ganges, as well as the Brahmaputra River.
It is fast becoming a very popular river cruising destination.
AND MORE
Outside this, travellers might venture to the Brahmaputra in India, Chindwin in Myanmar and Da in China and Vietnam.
It would seem unimaginable that a trip to Vietnam wouldn't include at least a boat ride to World Heritage-listed Halong Bay. The limestone islets poking out of the waters of the Gulf of Tonkin are synonymous with the bay and a symbol of its natural beauty.
HOW TO DO IT
The names of the main players in river cruising in Asia may surprise you for being so familiar. Scenic, APT, Viking, Avalon and Uniworld.
You might, for a moment, think you have picked up a brochure for Europe, not Asia.
While much of the same philosophy (unpack once, just about all-inclusive) applies, river touring in Asia has a different flavour.
The ships are a little different — configured to suit Asian conditions and climate. The touring feels a bit more homemade, local and intimate.
While the food on board will usually include European options, there are Asian flavours too.
And there will usually be a lot of local people on board, both running the ship and the daily activities, while still using specialist guides at specific sites.
The Mekong is the blockbuster — by far the most booked and most travelled. And the big river cruise companies here are Scenic and APT.
Interest in the Irrawaddy has stalled to such a degree that Cruiseco sold its ship and Pandaw has moved ships to India.
Along with the likes of Scenic, Viking, APT, Uniworld and Avalon, are Evergreen, AMA Waterways, Wendy Wu Tours and Pandaw, which is opening up new itineraries such as the Red River from China into northern Vietnam. The Red River is the biggest and most important river in northern Vietnam, rising in China and crossing a delta to drain into the Gulf of Tonkin near Hanoi.
Travel agents are a good place to start for more booking advice.
Carole Smethurst, principal of Bicton Travel and a master cruise specialist agrees that most interest is in cruising on the Mekong. While the Bicton specialists are able to offer advice on other options, such as the Red River, she says "there is not a big take-up".
"The Mekong River is very popular."
Who to look at
21 days or longer
APT
Best of Vietnam, Cambodia and China (29 days, including two-night Halong Bay cruise and 11 nights river cruising) Hanoi to Shanghai
Highlights: A three-day cruise meandering along Halong Bay between majestic karsts, caves, grottoes and stunning bays, and includes water sports and activities — the stalactites in Sung Sot cave, meeting locals at a floating fishing village and visit Ca Ba Island; four-night Yangtze River cruise aboard Sanctuary Yangzi Explorer and take in the Three Gorges region; in Badong cruise through stunning scenery in a traditional sampan (longboat).
Dates: August and October, 2019
Avalon Waterways
Ultimate South East Asia and the Majestic Mekong (Northbound — 21 days) Bangkok to Hanoi
Highlights: Start with a boat ride on the klongs, Bangkok's famous canals; Mekong cruise through Vietnam and stop in villages to interact with locals, including a visit to the home of a family who make handcrafted sampans; In Cambodia see the magnificent Temples of Angkor, including the architectural grandeur of the famous Angkor Wat and the Bayon temples; Fly to Hanoi in Vietnam and board a two-night cruise along Halong Bay and optional kayaking.
Dates: July to December, 2019
11-20 days
Scenic
Luxury Irrawaddy (11 days aboard Scenic Aura) Mandalay to Yangon, Myanmar
Highlights: Watch artisans plying their craft in the pottery village of Kyuak Myaung; evening drinks in a boat to see the U-Bein Bridge's beautiful silhouette at sunset; a magical themed dinner and cultural show at the candlelit Bagan temple ruins; optional hot air balloon flight.
Dates: October to December (2019); January to March and October to December (2020)
Viking
Magnificent Mekong (15 days) Hanoi to Ho Chi Minh City
Highlights: Visit to the village of Cai Be and a sampan excursion along canals and backwaters of the Mekong Delta to visit a brick factory; ride a rickshaw in Tan Chau and afterwards, visit a floating fish farm by sampan; cross to Cambodia and dock along the picturesque Phnom Penh waterfront before exploring the city in a cyclo — passenger bicycles of South-East Asia; Kampong Cham's Twin Holy Mountains of Phnom Pros and Phnom Srey including temples and pagodas.
Dates: July to December, 2019 and January to December, 2020
Viking
Imperial Jewels of China (14 days) Beijing to Shanghai
Highlights: Beijing city sights; cruise through the Three Gorges; sail by smaller boat through the Goddess Stream — canyons flanked by towering cliffs; tour of the Three Gorges Dam, the world's biggest hydroelectric power project which took nearly 20 years to build; Shanghai city sights.
Dates: May to November, 2019 and various dates March to October, 2020
Uniworld
Timeless Wonders of Vietnam, Cambodia and the Mekong (13 days) Ho Chi Minh City to Siem Reap
Highlights: Tour of bustling, vibrant city of Ho Chi Minh City; sampan ride through floating villages that line the river banks to the town of Tan Chau; the Khmer Rouge Killing Fields; and meet villagers in their homes; and explore the ancient temples of Angkor Wat temple, Cambodia.
Dates: September to December, 2019 and January 2020 to December 2020
Uniworld
Highlights of China and the Yangtze (11 days) Beijing to Shanghai
Highlights: Visit the abandoned 816 Underground Project nuclear installation near Fuling, which was started in the 1960s during the nuclear arms race, and featuring caves and tunnels; take in the beautiful natural and built scenery of the Three Gorges; sampan ride along pristine waters of the Shennong Stream tributary.
Dates: May to October, 2019 and April to October, 2020
Evergreen
Secrets of the Irrawaddy (14 days, including nine-night Irrawaddy river cruise on board RV Irrawaddy Explorer) Mandalay to Yangon, Myanmar
Highlights: Visit local markets and discover Monywa and the Hpowindaung caves, carved into sandstone and containing carved Buddha statues and mural paintings dating back to the 14th century; Bagan, one of the world's most significant archaeological sites; Bagan sunset atop Shwesandaw temple.
Dates: February and March, 2020
Wendy Wu Tours
Halong Bay and Red River Tour (11 days)
Highlights: Visit to a Halong Bay floating village and limestone caves; cruise from Hanoi up the Red River to Viet Tri and see emerald green rice paddies punctuated by llimestone rock formations; visit UNESCO World Heritage village of Duang Lam.
Dates: Contact Wendy Wu Tours
Pandaw
The Upper Ganges River (14 nights) — starts late-2019. An "all Ganges" voyage of 1600km from Kolkata to Varanasi, the most sacred city of Hinduism.
Highlights: In Mayapur visit the International Society for Krishna Consciousness temple — the headquarters of the Hare Krishna movement; explore Bodh Gaya — a UNESCO World Heritage site arranged around the Maha Bodhi temple, a centre of pilgrimage Buddhists worldwide; see sunrise over the bathing ghats in a rowing boat.
Dates: October to December, 2019 and January to April 2020
10 days or less
APT
Luxury Mekong River Cruise (eight days) Ho Chi Minh City to Siem Reap.
Highlights: Kick off to a tasty start with a Luke Nguyen welcome dinner on board on the first night with a fusion of Vietnamese and Western flavours; visit a rice paper manufacturer in Cai Be to see how Vietnamese rice paper is made, Evergreen Island to experience authentic rural Mekong life; watch local people craft pottery under their stilt homes on the river at Kampong Chhnang.
Dates: July, 2019 to April, 2020
Scenic
Luxury Mekong (eight days) Ho Chi Minh City to Siem Reap, Vietnam
Highlights: Board a sampan to visit Cai Be and stopping at local cottage industries and a French colonial or traditional Vietnamese house; Cambodia's capital Phnom Penh for a journey to the Khmer Rouge Killing Fields or a guided tour of a food market before joining a hands-on Khmer cooking demonstration; the ancient capital of Oudong's pagoda and monastery.
Dates: July to September, 2019
Avalon Waterways
Spirit of the Ganges 2020 (seven days — Kolkata to Kolkata, Ganges River)
Highlights: Get a glimpse of life away from India's big cities on the holy river of Hinduism; walking tour of Azimganj to sample Indian tea in a local home; in Kolkata take a guided walk through the flower market and visit Mother Teresa's former home.
Dates: January to November, 2020
Evergreen
Majestic Mekong River Cruise (eight days, including seven nights aboard Emerald Harmony) Siem Reap to Ho Chi Minh City
Highlights: Walk through the Killing Fields at Choeung Ek, Phnom Penh to learn more about the brutal Khmer Rouge regime and this dark chapter of Cambodian history; ride a sampan to Evergreen Island for a walk through a local village and the workings of a farming community; Long Khanh Island for a visit to local family and to learn about scarf weaving. Emerald Harmony is Evergreen's first Star-Ship on the Mekong River, a move the company says was driven by the demand of its loyalty members. The ship will allow access to the centre of Ho Chi Minh City so guests will not have to be driven by coach from outside the city.
Dates: August, 2019 to April, 2020
AMA Waterways
Riches of the Mekong (seven-night cruise) Siem Reap to Ho Chi Minh City
Highlights: Walking tour of Angkor Ban, a village where hundreds of wooden houses stand on stilts shaded by banana trees among the hustle and bustle; see traditional silk weaving in Oknhatey or "Silk Island"; an ox cart ride through village Kampong Tralach, Cambodia; Phnom Penh sights by tuk tuk; the infamous Killing Fields and Genocide Museum.
Dates: August to December, 2019 and January to April, 2020; August to December, 2020
AMA Waterways
Charms of the Mekong (seven-night cruise) Ho Chi Minh City to Siem Reap
Highlights: Candy and rice paper making workshops in Cai Be; trishaw around the small town of Tan Chau with stops at silk-making and rattan mat workshops; the Killing Fields and Genocide Museum in Phnom Penh, or shopping time at the Central Market; Phnom Penh city highlights and visit to the Royal Palace — this complex of buildings is the royal residence of the king of Cambodia — including the spectacular Silver Pagoda.
Dates: August to December, 2019 and January to April, 2020; August to December, 2020
Wendy Wu Tours
Pure Yangtze (five days, Yangtze River)
Highlights: Visit to Three Gorges Dam — pass through Xiling Gorge, the longest of the three at 76km. Streams, springs, stones and karst caves are everywhere around the gorge. See Wu Gorge, renowned for its beauty and forest-covered mountains, and Qutang Gorge, the narrowest and most dramatic of the trio. Explore the surrounding ravines.
Dates: Contact Wendy Wu Tours
Pandaw
Mandalay Pagan Packet (seven nights, Irrawaddy River) Pagan to Mandalay
Highlights: Sail to the village of Salay and see colonial architecture and timeless teak monasteries, including Yoke-Sone Kyaung, among the best known in Myanmar; Yandabo village, famous for terracotta pottery made from river bank clay, and visit a workshop there to see the production process; plus there's a visit to the ancient city of Ava.
Dates: September to December, 2019 and January to December, 2020
The Chindwin and the Upper Irrawaddy Combo Expedition combines the two rivers on a 17-night cruise and expedition.
Fact File
For more information on itineraries, destinations, and cruise and tour dates:
AMA WATERWAYS
See here   
APT
See here  
AVALON WATERWAYS
See here  
EVERGREEN
See here 
PANDAW
See here  
SCENIC
See here   
UNIWORLD
See here  
VIKING
See here 
WENDY WU
See here 
Shore excursions as well as pre and post-cruise extension tour packages are available to help you make the most of your travel experiences in Asia.