Up close with Russia's Kamchatka brown bears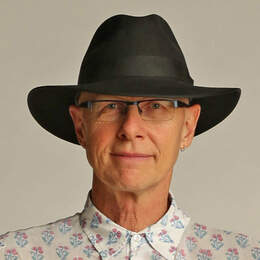 This is how you get "bear-sonal" with some giants...

In Far East Russia's broad daylight of 8.30pm, the dogs snarl then tear off, standing in line at the wilderness camp's unmarked perimeter, barking viciously.
Three big Kamchatka bears break cover and lope away through the grasslands.
The bears' golden brown coats ripple like the grass that grows fast and lush in the Kamchatka Peninsula's brief summer. If you don't move fast here, you die, as my new Russian friend Yuri Korotaev told me the first day we met.
Famous for its bears, Lake Dvukhyurtochnoye Camp is reached by Russian Mi-8 helicopter, after driving two hours from the remote village of Esso. Esso is a day's drive north of Petropavlovsk, the main town on the Kamchatka Peninsula — and quite possibly you've never heard of that, either.
Kamchatka is wilderness, where nature ticks away, raw and independent, between Siberia and the Bering Sea. But another new Kamchatka friend, guide Alla Zaryshnyak, explains that to the north, where it joins the continental landmass, there is permafrost, and it is uninhabited, with no roads. The south of the peninsula, enormous as it is, is like an island, she says.
And this is the home of the Kamchatka bears, which I am about to see closer than I had expected.
During a two-night stay at the camp, there are four walks to a home-hewn timber viewing platform overlooking the confluence of two rivers. There are so many salmon that they turn some stretches of water a mottled orange, their bodies glinting as they catch the sun.
That first evening we see bears fishing, and using rather different styles. One gambols around rather goofily in the shallows, splashing and twisting, to little effect. Another stalks the bank and then launches himself into the water, also coming up empty-handed. One sticks its head underwater to look for fish. A female with two cubs reaches under a fallen branch hoping to jag a salmon with her long, sharp claws. Another female is rather more successful, standing in the shallows and stomping on a fish with her enormous front paws, then holding it down until she has a good grip.
Millions of salmon return to Kamchatka each year to spawn. It starts with king salmon in June, followed by waves of red, silver, humpback and dog salmon.
The spectacle of bears feeding on them is helping to nourish an increasing trickle of tourists to Kamchatka, particularly from the Asia-Pacific region. But the peninsula might still welcome only 10,000 international visitors this year, along with 90,000 Russians.
And to do this they've had to brave clouds of mosquitoes. The Australians in a Travel Directors group which I've joined do so stoically, night and day, at the river and the rustic camp. Watching the Kamchatka bears is an experience earned, and there's seems something fitting in that. This is tough Russia.
On the next evening visit, the action's even more animated, a frisky young bear coming up the path and challenging gun master and camp manager Sasha Koshubaro, who's standing guard. Sasha lets off an air shot from his shotgun, and the bear rather reluctantly retreats.
As we walk to the viewing spot the next morning, Sasha's mood and body language is different. He's more cautious. There's plenty of fresh evidence of bears along the path.
As we near the observation platform, he calls "hup" ... "hup" ... big, deep, masculine, bold. It's important that bears think an opponent is bigger and more aggressive than them.
When we get there, Sasha gestures for everyone to go up the platform, which is about 2.5m off the ground.
As we watch bears fishing in the river, suddenly someone points 10m away from the platform. In fact, two bears approach, skirting us a bit, but then coming for a closer look. One comes right up to the platform, tour assistant Yuri Korotaev sitting at the top of the steps between it and us.
One hit from a bear can break the back of a moose or reindeer. They strike with the paw spread out and then clench their strong fist, sending their claws into muscle. Some scientists think they are more intelligent than dogs, and can smell the molecules of a dead animal from 3km.
At the river confluence, we have seen a mother with two six-month-old cubs, another with a year-old pair, and some from last season — two years old. We have seen lone adults and big males. We've seen two cubs squaring up, mouths open, some of their 42 teeth showing.
When I stand on the bank intently photographing, one comes charging towards me. I'm absorbed by the great video footage until bear guide and guard Anton Rebrikov taps me on the shoulder, gesturing me to move back. As he stands in front, the bear veers, only interested in chasing fish.
At the camp, there are tales of big paws with no big pause.
Food is home cooked, from deer to salmon (of course), with soups and a memorable semolina porridge for breakfast.
And then it is over.
When the Mi-8 flies in, for a moment it looks like a massive orange mosquito ... or perhaps the constant barrage has just got to me. More Mi-8s have been produced than any other helicopter and the pilots in Kamchatka are ex-Russian military, skilled and cautious.
As the helicopter lifts, the brief summer's lush grass ripples, the mosquitoes scatter, and the Kamchatka bears fish, oblivious, in their isolated wilderness.
The bear facts
Bears run deep in Russian culture.
The bear has long been the national animal and early people considered themselves ancestors of the bears.
They hunted them with arrows, with pits with vertical spears, and raided their dens in winter. But the hunting was accompanied by rituals of repentance, and they also deified and worshipped bears.
Since the removal of a bounty offered by the Russian government, the number of Kamchatka bears is said to have risen from perhaps as low as 5000 in the 1970s to more than 20,000.
The number today depends who you ask, says Alla Zaryshnyak. Some scientist say 10,000, some 30,000.
Kamchatka brown bears are still hunted in spring and autumn. To hunt a bear might cost $US14,000 ($19,000), while a Kamchatka moose is $US15,000 (more than $20,000). The success rate for bear hunting in Alaska is said to be about 60 per cent, and in Kamchatka it's close to 100 per cent.
Russians come to Kamchatka to hunt and fish. For villages such as Kozyrevsk, which the Mi-8 flies from, they are the main industries and means of survival. The cold, dark winter might bring long spells of -25C, dips to -45C, and snow which is metres deep.
Having feasted on salmon and sometimes berries and seeds, and mated, the bears retreat to dens in October or November. They often go into the den in a snowstorm, so their tracks are covered.
They hibernate in what's described as "a doze" for six or seven months, during which broken bones knit and deep wounds heal.
(Top image: Two bear cubs spar near the wilderness camp on the Kamchatka Peninsula. Picture: Stephen Scourfield)
Fact File
Travel Directors visits Vladivostok, spends several days in Petropavlovsk and visits the Valley of the Geysers, and then flies out by helicopter to stay at Lake Dvukhyurtochnoye Camp for two nights during a 19-day tour called Kamchatka: Nature's Tour de Force. It starts in Seoul, in South Korea, and visits the Demilitarised Zone at Panmunjom. The all-inclusive tour is from $17,500, with tours in June and July 2019, and numbers limited to 18. traveldirectors.com.au and 1300 856 661
Disclaimer
Stephen Scourfield was in Russia as a guest of Travel Directors. They have not seen or approved this story.
Categories