Up on the (organic) farm, Swiss style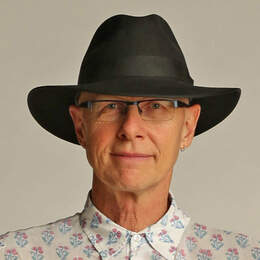 Sonja Schilt won a popular reality TV cooking show in Switzerland — but don't mistake her for a celebrity. 
It's not unusual for contestants in reality TV cooking shows to say they participated reluctantly. That they were volunteered by someone else and just went along with it.
But I believe Sonja Schilt.
I have just crossed the turquoise glacial waters of Lake Brienz from Interlaken to the Swiss village of Iseltwald, on the southern shore and surrounded by the Bernese Oberland alps.
It is picture perfect, beautiful, immaculate.
After walking up from the dock, one of her daughters riding ahead on her bike, we are welcomed by her uncle, Ernst Schilt, playing an alpine horn. The big notes from it roll softy down the quiet street.
Ernst lives on the upper floor of the family's chalet home, which dates from 1903.
In the basement, next to Sonja's little produce shop, which only sells produce from the Schiltenhof organic farm, is his wooden work bench, where he makes his alpine horns.
He first cuts pieces of timber to the rough shape and then hollows and crafts them to 4m, in three sections. The alpine horn is a labrophone — a long cone of bored-out timber, generally spruce.
For generations, it was used by Swiss shepherds to call cows in at milking time.
It is played rather like a didgeridoo. Its key depends on length — the F sharp/G flat alpine horn is 3.5m long but some instruments reach 4m.
Yes, it's a "suitably celebrity" welcome — not that Sonja would want that.
For, though she won Landfrauenkuche 2016, a competition translated to "Countrywoman Kitchen" which focuses on traditional Swiss cooking, she is intently focused on family, farm, ethical and traditional produce, and maintaining the Swiss culture through food.
Sonja says the Bernese mountains produce "strong character — proud people who can be stubborn, and who keep up traditions".
The SRF (Swiss Radio and Television) channel crew followed seven country women's daily lives, and filmed at Sonja and husband Beat's organic farm for a week. When they visited the other farms, Sonja says, she gave the other contestants big points. "I don't like to win."
But she did win last November, though when she was asked to do a Christmas cooking show, she replied: "No. It's OK."
Sonja and Beat are the fourth generation of the family running the farm, and parents to the fifth generation — daughters Melina and Larina, and son Remo, who's busy with the three donkeys.
The Schildt organic farm has 18 cows and, from their high-quality milk, Battenalp Mountain Cheese is made taking three months to age. They'll make 1.3 tonnes of mountain cheese this season.
But in May, they start to gradually move the cows up into the alps, to graze on sweet high pastures full of herbs and flowers — a natural, once-yearly "mow". They join with another farm, and alp cheese will be made every day. From the combined 40 cows, they will make six wheels of cheese a day early in the summer, and reduce to two as the grazing wanes.
The cheese wheels are stored in wooden racks in the cellar, and initially have to be turned and washed with salt water each day. Organic? There is a mouse trap on one of the shelves.
There is a refrigerated vending machine outside the farm, for people to buy cheese, the meats that Sonja's father processes, homemade jams, quince jelly and even eggs. A tray comes up to collect the produce, rather than letting it drop.
All of which brings us back to the Countrywoman Kitchen TV show, as Sonja was allowed to take her own produce to cook with.
For starters, she made an alpine herb soup, and edelweiss with cheese and bread. Edelweiss is a sweet little flower that grows on alpine pastures.
Beef and edelweiss potatoes, all from the farm, were accompanied by sauerkraut.
The beef was cooked in stock and simmered for three hours. She made meringue for dessert which, as any Swiss will tell you, was invented in Switzerland.
And, indeed, there is a chance to taste some of the farm's produce. In a specially prepared room, Sonja serves cheeses, meats, jam and bread from the farm.
The beef was cured by her father with "hot smoke", Sonja says.
And when someone later asks exactly what it was, Sonja replies innocently, "Doris".
An organic farm, indeed.
Disclaimer
Stephen Scourfield was a guest of Switzerland Tourism.
Categories