US and UK carry-on gadgets restrictions: Your questions answered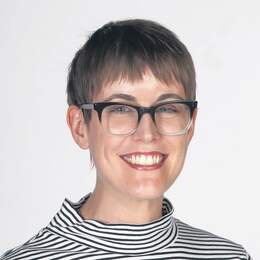 What are the size restrictions for electronic devices? Can I take my camera on board? Is the ban permanent? We answer questions about the "laptop ban" on certain flights to the UK and US.
Earlier this week it was announced that US officials would ban all personal electronic devices larger than a smart phone from being carried on board by passengers travelling from 10 airports in the Middle East and north Africa, due to concerns about terrorism.
This means that larger electronic devices such as laptops and tablets will have to be packed in your checked luggage if your last point of departure before entering the US is one of the affected airports. The rules come into effect on March 25.
Which flights will be affected?
The US ban applies to flights from the following airports: Queen Alia International Airport in Jordan, Cairo International Airport in Egypt, Ataturk International Airport in Turkey, King Abdul-Aziz International Airport and King Khalid International Airport in Saudi Arabia, Kuwait International Airport, Mohammed V Airport in Morocco, Hamad International Airport in Qatar, and Dubai International Airport and Abu Dhabi International Airport in the UAE.

Travellers from Australia are mostly likely to be affected when flying to the east coast of the US via the Middle East on airlines such as Emirates, Etihad and Qatar.
The UK has followed suit by introducing similar restrictions for passengers flying to Britain from Turkey, Lebanon, Jordan, Egypt, Tunisia and Saudi Arabia.
Are cameras included in the restrictions?
On its website, the US Department of Homeland Security says electronic devices "larger than a cell phone/smart phone" will have to be checked in, providing specific examples including laptops, tablets, e-readers, portable DVD players, electronic game units, travel printers/scanners and cameras.
It doesn't provide a specific definition for "larger than a smart phone" but says: "The size and shape of smart phones varies by brand. Smartphones are commonly available around the world and their size is well understood by most passengers who fly internationally. Please check with your airline if you are not sure whether your smartphone is impacted."

The information on the UK Government's website says that all phones, tablets and laptops must be packed in your checked luggage if they're bigger than 16cm-long, 9.3cm-wide and 1.5cm-thick. "For example, you can take an iPhone 7 Plus, Samsung Galaxy 7 Edge, Samsung Galaxy Note 3, LG G3 or Sony Xperia Z2 as hand luggage."

As the UK ban specifically mentions only phones, tablets and laptops, it seems that cameras are not affected. On its website, the Government mentions that hairdryers, straighteners, travel irons, electrical shavers and e-cigarettes are exempt. It says "you can usually take camera equipment in your hand and hold luggage" but mentions there may be restrictions for gear such as professional video cameras.
If you're unsure, it's always best to check with your airline.
Is there a safety issue with packing lithium batteries in the hold?
Some people have expressed concern that large numbers of items with lithium batteries being placed in aircraft cargo holds could represent a fire risk, particularly as a fire could be more difficult to detect and deal with in the hold as opposed to the cabin.
Australian regulations currently require that lithium batteries under 100Wh rating, such as those that power your phone, laptop or camera, can only be packed in your checked baggage if it's installed in the device. Spare batteries must be carried in your carry-on luggage and should be stored to reduce the risk of short circuiting, either by storing them in their original packing, taping over exposed battery terminals or putting each battery into a separate plastic bag. More powerful batteries, such as those found in industrial equipment, may require pre-approval from your airline.
Is the ban permanent?
An Emirates spokesperson has been quoted as saying the ban will last until October 14. However, neither the US and the UK government have said how long the restrictions will last. The US Department of Homeland Security says: "The new procedures remain in place until the threat changes". The UK Government says: "We keep our aviation security measures under constant review."
Picture at top by Sandie Bertrand.
Categories