Van Gogh, tulips and trams: A day in Amsterdam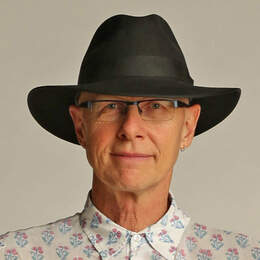 Canals, tulips and bicycles may have become cliches of the Netherlands' biggest city, but they're part of daily life in this European cultural hub. 
On Tram 26 in Amsterdam, a young man with a Salvador Dali moustache and ponytail flops into the seat next to me, flustered. I've just glimpsed him ardently kissing a girl goodbye outside. He's breathing hard. Before the tram moves off, the girl launches forwards and kisses the window next to him. She leaves a rosebud of red lipstick; two lips in Amsterdam.
On Tram 26, I am heading towards the Van Gogh Museum. This is the world's biggest collection of Vincent's drawings and paintings. The Potato Eaters. Bedroom in Arles. Vase with Twelve Sunflowers. Van Gogh died in 1890 and during his 10 most productive years of painting and drawing he managed to sell only one of the 1000 artworks he made.
The rest went to his brother Theo, who died six months later. The collection was eventually transferred to the Vincent van Gogh Foundation in 1962.
The museum has three floors of his art, from the work around the Netherlands, mainly of peasant life, from 1880 to 1883, to his brightening in Paris and blossoming in Arles. There are also some works which were missing for years but have been reclaimed and are on display. Apparently the average visit takes precisely 75 minutes. It takes me longer.
The museum is open from 10am to 6pm and is €17 ($25.25) well spent, as is the €5 English audio guide headset. I stop in the museum shop, stuffed full of all things Vincent, including a dog coat adorned with his 1890 painting Almond Blossom. Just outside there is a copy of his Sunflowers which you can touch; part of a program to let the sight-impaired experience his art, too. My fingers run over the rough oils. Sometimes there is the tangible touch of history. (See vangoghmuseum.nl.)
Canals, windmills, tulips and bicycles. Are these just cliches attached to Amsterdam and the Netherlands? We should not make the mistake of thinking of culture as cliche. For the city is, indeed, a lacework of canals plied by pretty boats, and people living in tied-up homes with flowerpots on their roofs.
And the canals extend out through the low country around Amsterdam; flat and fertile agricultural and horticultural lands striped by water. In an era in which we might think we have invented the windmill, this low country has used it as a driving force for centuries.
From the 14th century, windmills with scoop wheels were used to drain the wetlands to make productive land. It is said that, in the 18th century, the Netherlands' district of Zaan was the world's first industrialised region, with more than 500 industries driven by the wind. Of the 10,000 windmills in use in the Netherlands around 1850, about 1000 are still standing, mostly run by volunteers, though some grist mills still work commercially. In all this, we see the foundation of modern Netherlands' extraordinary commitment to wind turbines.
There are tubs of tulips all around Amsterdam's Museumplein — the big square at the heart of much of its cultural life. They bring colour to the neat gravel paths and polka-dot its big, shallow pond.
Amsterdam's Tulip Festival is in April and May each year. This year there will be more than 500,000 tulips — 400 varieties in 60 locations around the city. A guide book is produced and there's more information at tulipfestival.com.
Beyond the tulips in the pond, visitors clamber over big "I Am Amsterdam" letters, posing and taking photographs. The Rijksmuseum (the national museum dedicated to history, culture and art) stands beyond, with all the ornate but restrained poise that neat Dutch architecture musters. The Rijksmuseum is home to an extensive collection of Dutch masters — Rembrandt, Vermeer and Frans Hals in all their rich glory.
Graffiti on a wall nearby: "Science over ideology. Any time."
And then, to round off the day, I am offered a tour of de Wallen, the red light district for which Amsterdam is famous, too. Prostitution is legal in the Netherlands and the red light district a drawcard for tourists. But the majority of the women in more than 300 one-room stalls, many with glass fronts and red lights, are from Eastern Europe, Africa and Asia. The United Nations Office on Drugs and Crime believes Amsterdam is a prime destination for trafficking in women. I decline the tour.
I settle instead for a little cafe with a beautiful pastry and coffee. The coffee is strong and sweet; gone in a few sips in Amsterdam.
I look through a book of Dutch masters left on the cafe table — a catalogue of the Dutch masters in the Rijksmuseum. Frans Hals' Portrait of a Young Couple brings my day full circle.
Stephen Scourfield's Top Tricks for Amsterdam
Trick 1
Many river cruises will start in Amsterdam. It's relatively easy to get to the river port from Schipol International Airport by using public transport.
After clearing immigration and collecting luggage, follow the signs for "trains", which are in English.
It is easiest at the yellow ticket machines to press the "I want to go to Amsterdam" button, and then use a credit card in the slot. A one-way ticket to Amsterdam Central Station is currently $8 (€5.70) for an adult.
Then look on the information boards for the platform number and go down the escalator to that platform. "CTS" is the third stop. Travellers will see the river — make sure you exit that side of the station, then follow the signs with a drawing of a boat, and turn right when you come out on the river side of the station.
It's only a five-minute walk and, I think, that's easier for most than catching Tram 26 for one stop.
Trick 2
It's possible to store luggage at Amsterdam Central Station while exploring the city. It's particularly useful if you have to debark a ship some hours before you'll leave the city, or arrive too early to embark.
The self-operated lockers at Central Station come in two sizes — the big ones are 90x60x40cm and the small 90x45x40cm. The big ones are $14.10 (€10) for 24 hours, the small €7.
Place luggage in a locker, get a ticket from the vending machine (with major credit cards), write down the number and close the locker.
There is always a service person there to help with a locker or the vending machine. Don't lose the ticket — there's an extra fee of $14.10 (€10).
The lockers are in the east wing of the station.
Fact File
Amsterdam is both starting point and port of call for river cruises. Phone Bicton Travel on 9339 0277 or info@bictontravel.com.au.
Disclaimer
Stephen Scourfield was in Europe as a guest of Bicton Travel.
Categories