Vancouver's Granville Island Markets: A tasty local favourite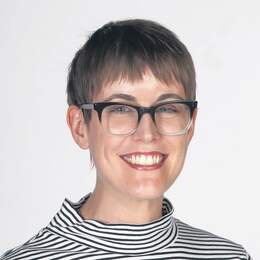 More and more, food is a driver for travel — and all the more so when it's authentic. And though Granville Island is a major tourist draw in Vancouver, it remains a favourite with locals. 

With the exception of my partner's Italian-born grandmother — who, true to her thrifty village roots, habitually uses a branch from the garden to sweep her driveway — most of us tend to head straight to the supermarket or hardware shop when we're in need of a new broom.
But there are brooms, and then there are traditionally handcrafted brooms made with Mexican broomcorn sorghum and a unique natural wood handle. To get one of those, you'll want Vancouver's Granville Island Broom Company.
This extraordinary little workshop and store — where you can see traditional broom-making in action and buy a handcrafted broom of your own — is one of the quirkier retailers to be found on Granville Island, a former industrial area-turned-arts district nestled under the South Granville Bridge just south of Vancouver's downtown (although the recently closed Umbrella Shop must have come close).
Renowned as one of Canada's most popular attractions — with the weekend crowds to prove it — Granville owes a considerable part of its charm to keeping chain shops, cafes and restaurants out. Thus, independent businesses abound and you'll come across the likes of the boutique-y Granville Island Pet Treatery (housed in an old wooden railway car) or The Hangout Place (which sells hammocks, obviously). The area also has a maritime heritage, and it's the place to come if you want to learn to sail, buy a yacht or join a whale-watching cruise with companies such as the pleasingly punny Prince of Whales.
Some businesses remain from Granville's industrial past — most noticeably Ocean Concrete, with its huge street-art adorned silos — but since the 1970s, galleries, arts organisations, craftspeople and artists have taken over many of the old warehouses and factories. Some are home to the island's family-friendly Kids' Market and to Granville's best-known attraction, its popular indoor Public Market, filled with vendors selling fresh produce, artisanal products and other delicious things to eat and drink.
Open seven days a week, the Public Market is so good I visit twice during my stay in Vancouver — both times at lunch, obviously. Thus I can personally recommend the gourmet hot dogs at Kaisereck Delicatessen and the donuts from Lee's, but there's everything from Mexican and macarons to vegan Vietnamese, locally made New York-style pickles and the whimsically named Muffin Granny, which was one of original tenants when the market first opened in 1979. There are more puns, too: The Stock Market sells soups, stocks and sauces, while ChocolaTas is owned by a Belgian master chocolatier named Wim Tas.
The market's international flavours very much reflect Vancouver's multicultural mix, and there are ample opportunities to get your hands on decidedly Canadian items such as bison ribeye, elk salami and, of course, small-batch maple syrup and local seafood. Particularly tempting are the bakeries selling butter tarts, a quintessential Canadian sweet known to inspire endless controversy over the acceptability of adding raisins, walnuts or even pecans to the standard filling of eggs, butter, brown sugar and syrup. If you're after something healthier, the local berries look spectacular.
Regardless of what you choose, you're unlikely to come away hungry — again, just like visiting Nonna's.
Fact File
WHO
Whether you're going on the Rocky Mountaineer train, cruising up to Alaska or driving through western Canada, Vancouver is a gateway city with good air connections via Australia's east coast. But it's much more than this too, and well worth a few day's exploration. 
WHERE
Granville Island is actually a peninsula, but getting there by boat is a fun option on a fine day. False Creek Ferries' fleet of little blue ferries stop at nine docks along False Creek including Granville Island; rides start from $3.50 for adults. granvilleislandferries.bc.ca
WHAT
For the Granville Island Broom Company, see broomcompany.com. For more on Granville Island and the Public Market, go to granvilleisland.com. And find more information about visiting Vancouver at tourismvancouver.com.
HOW
It's easy to visit Granville Island independently, but one of my visits was on a Vancouver Delights mini-coach day tour with local company Landsea, which includes many of the highlights of the city including Stanley Park and Capilano Suspension Bridge Park. It's a good option if you're short on time and costs $CA130 ($131) for adults and $CA75 for children, including hotel pick-up. vancouvertours.com 
WHEN
I visited Vancouver during late September and had sunny, surprisingly warm weather. June to September tends to be peak season, and though winters are mild in comparison with much of Canada, Vancouver has a reputation for being rainy — don't forget your umbrella. 
Disclaimer
Gemma Nisbet was a guest of Tourism Vancouver and Rocky Mountaineer.
Categories