Vegan treats in Tokyo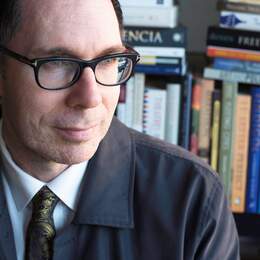 WILLIAM YEOMAN explores some healthy eating options in Japan
It isn't easy being a vegetarian in Japan. Being a vegan, even less so. But many of the best vegetarian and vegan restaurants and cafes — either exclusively vegetarian or vegan, or catering for vegetarians and vegans — have been around for years. Here are just two, in Tokyo.
We're having lunch with our guide, Kyuma, who's brought us to the Brown Rice Canteen, not far off Jingumae's trendy Omotesando Avenue. The decor alone is something. The space is small but uncluttered and therefore light and spacious. The furniture is elegant and minimalist. The dishes, bowls, cups and cutlery are made by local craftspeople.
The menu is also simple and unfussy — vegan dishes prepared from seasonal organic vegetables with locally sourced condiments, seaweed and brown rice. Miso, of course. And the coffee is amazing.
That same evening, we find ourselves in the company of Frank, a ramen expert whose 5 AM Ramen blog, website and tours are legendary. In the taxi on the way to Soranoiro's main store in Hirakawacho, he's got the iPad out and is explaining some of the finer points of this staple of Japanese cuisine.
"I grew up eating ramen," he says. "To me, it's the ultimate soul food. And it's that magical first sip of the broth that makes you want to come back to a particular ramen shop. But the whole dish is very complex."
He goes on to describe the broth, the seasoning, the noodles and the toppings, and how all must work together. "When a shop puts together ramen, it's like they're building a ramen house," he says.
We soon arrive at Soranoiro. This main branch opened in 2011, and there are now other, smaller shops. Each has its own unique menu. I opt for a vegan tantanmen. The soup is made from gluten-free soy-based sauce, a vegetable broth and sesame paste. It's as good as it sounds.
This is an edited version of the original, full-length story, which you can read here.
A message from Travel Editor Stephen Scourfield...
Thanks for reading us – we value your continuing interest and our connection with you.
But as our readers increasingly move to digital, we have to keep up with them.
As I'm sure you'll appreciate, there are costs involved in doing what we do for you.
To support Travel, reading the full story now requires a digital subscription (it's $1 a day for full access to thewest.com.au, for all your devices).
If you have the newspaper home delivered, you may already have complimentary premium access to thewest.com.au and our digital editions.
And we have other packages, including $9 a week for the weekend papers and everyday digital.
Stephen Scourfield
Categories