Arrivals & Departures

Victorinox tradition remains a cut above the rest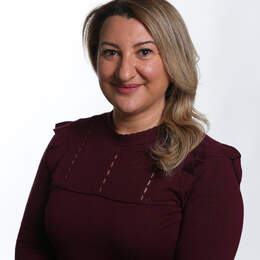 For more than 130 years, the focus for Victorinox — the family company that created the Swiss Army Knife — has been on tradition, quality and innovation.
Swiss Army Knives these days include some impressive limited-edition models as well as the iconic original pocket knife with a cross and shield emblem on the red handle.

Travellers will appreciate the size and convenience of the SwissCard, which is as small as a credit card (just a little thicker) and includes a magnifying glass, several screwdrivers, a pen and the usual nail file, scissors and tweezers.
BikeTool features bits that will help cyclists repair flat tyres. Best of all, it weighs only 98g. Both products are priced at $90.
Golf fans will enjoy a Victorinox spokesperson's description of GolfTool ($119), which includes "a one-hand locking divot-repair tool", groove cleaner and ball marker: "If you get over looking for your ball among the trees, the GolfTool also includes a bottle opener, so you can crack open a beer instead."
But check out the $999 Swiss Champ XAVT (top image), which has a whopping 118 parts and more than 80 functions and is the biggest collector's piece in the range.
Weighing 351g, the XAVT is made by hand and includes a pharmaceutical spatula, wood saw, screwdrivers, wrenches, a barometer, thermometers, watches and an alarm.
They don't come cheap, so don't pack these in your carry-on luggage where they can be confiscated during airport security screening.
Features of the Swiss Champ XAVT...
1. toothpick
2. tweezers
3. pressurised ballpoint pen
4. pin, stainless steel
5. thermometer (F)
6. digital watch (12-hour)
7. digital watch (24-hour)
8. countdown
9. timer
10. altimeter (m)
11. altimeter (feet)
12. barometer
13. thermometer (C)
14. alarm
15. reamer, punch and sewing awl
16. can opener
17. screwdriver 3mm
18. bottle opener
19. screwdriver 6mm
20. wire stripper
21. key ring
22. universal wrench M3, M4, M5
23. Phillips screwdriver 1/2
24. magnifying glass
25. pliers
26. wire cutter
27. wire crimping tool
28. fish scaler
29. ruler (inches)
30. hook disgorger
31. ruler (cm)
32. nail file
33. large blade with wavy edge
34. reamer, punch
35. wood saw
36. scissors
37. multi-purpose hook
38. screwdriver 2.5mm
39. pruning blade
40. electrician's blade
41. wire scraper
42. pharmaceutical spatula
43. watch opener
44. can opener
45. wire stripper
46. bottle opener
47. screwdriver 5mm
48. nail file
49. metal saw
50. metal file
51. nail cleaner
52. chisel 4mm
53. large blade
54. small blade
55. bit slotted 3
56. bit slotted 4
57. bit Torx 6
58. bit Torx 8
59. bit Hex 1.2
60. bit Hex 1.5
61. bit Hex 2
62. bit Hex 2.5
63. bit case
64. bit wrench
65. female Hex drive 5mm for D-SUB connectors
66. female Hex drive 4mm for bits
67. LED
68. bit slotted 4
69. bit Phillips 2
70. bit Phillips 0 (Pozidrive)
71. bit Phillips 1 (Pozidrive)
72. bit Torx 10
73. bit Torx 15
74. bit case
75. bit wrench
76. female Hex drive 5mm for D-SUB connectors
77. female Hex drive 4mm for bits
78. bit Hex 4
79. bit Torx 8
80. multi-purpose hook
81. mini screwdriver
82. corkscrew
Source: Victorinox
Fact File
For more details visit victorinox.com
Categories