Travel Story

Vienna, where contemporary contrasts with older echoes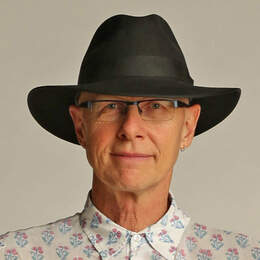 Our Travel Editor finds striking contrasts and interesting echoes in one of his favourite cities in Europe.
Vienna is largely what you imagine — a city of chocolate-box architecture, Viennese coffee houses, daily concerts and statues to great composers. Music, culture, art, history.
But it is not a wedding cake gone stale.
It is a living city, with living culture (yes, some of it kitsch), and that breeds contrasts. It is a city of apricot schnapps and sparklingly clear, sweet tap water.
For breakfast, I sit in the sun with Viennese coffee and a croissant at Cafe Schwarzenberg, on a section of the Vienna's famous boulevard Ringstrasse known as Schubertring, in the central Innere Stadt district.
Cafe Schwarzenberg, which opened in 1861, is the oldest of Vienna's Ringstrasse's cafes.
The Ringstrasse, widely accepted and called the world's most beautiful boulevard, was opened by stylish Emperor Franz Joseph in 1865.
Development of the 5.3km long, 57m wide boulevard brought the best architects of the day. "Vienna became a mecca for modern architecture, " Wien Museum architecture expert Andreas Nierhaus has said. Today it is an open-air museum of architecture.
And today, directly opposite Cafe Schwarzenberg, in contrast, there is a McCafe, the yellow arches of the McDonalds' M emblazoned on traditional Viennese architecture.
Vienna, the home of Wolfgang Amadeus Mozart, Johann Strauss, Ludwig van Beethoven and Gustav Mahler, also in 2015 hosted the 60th Eurovision Song Contest — which, of course, perhaps rather oddly included an Australian (yes, correct spelling) entry sung by Guy Sebastian.

The city won the right to host Eurovision because Austrian pop singer and drag queen Conchita Wurst, portrayed by Tom Neuwirth, won the previous year.

And there is the immaculate Conchita on a poster in Argentinierstrasse, advertising a Life Ball in Vienna, the central aim of which is to attract attention to HIV/AIDS.
Conchita certainly attracts attention.
Continuing a tradition of provocative imagery, Conchita has been styled on Gustav Klimt's golden Adele image, and photographed by Ellen von Unwerth. The dress Conchita wears is embroidered with more than 12,000 Swarovski crystals, which took volunteers some 1250 hours to sew on.
The poster, oddly, reminds me of a story about Johann Strauss which is passed around Vienna.
Strauss was married three times and, it is said, engaged 12 times. He was quite the glitzy celebrity around town.
Everyone wanted a curl of his long, black hair. So much so, it is said, that he privately bought two black poodles to help supply them.
It seems to me that in Strauss and in Conchita, we see what Vienna has so long prided itself on . . . music, culture, art, history. Not to mention show ponies who might put the dancing and jumping Lipizzaners of Vienna's Spanish Riding School to shame.
Strauss, Franz Joseph Haydn, Mozart, Beethoven and Franz Schubert all lived and worked in Vienna — particularly during the 75 years of the Viennese classical music period, from 1750-1825. Their stamp is all over the city, which is a place of daily and often inexpensive concerts in all sorts of venues — historic buildings, churches, halls.
Only Schubert and Johann Strauss were born in the city.
Schubert was the son of a teacher and worked all his life as a freelance composer. Strauss was born in Vienna in 1804 and, even in his day, became one of its best-loved dance composers.
Mozart, who was born in Salzburg, settled in Vienna in his mid-20s, and died there of illness 10 years later — a 35-year-old who had composed more than 600 works and was survived by wife Constanze and two sons.
Haydn was born in country Austria but a choirboy at Vienna's landmark St Stephen's Cathedral by the age of eight. By his late teens he was freelancing as a composer, teacher and performer, and spent 30 years running the music of Prince Nikolaus' palace.
Beethoven moved to Vienna when he was 22 and lived the rest of his life in the city.
During the Viennese classical music period, the city was alive with concerts and sound.
But in his book The Ninth: Beethoven and the World in 1824, Harvey Sachs also argues that the Viennese music lovers in the days of these great composers were not wildly sophisticated. They just "clamoured to hear the forebears of today's virtuoso firebrands, schlockmongers and half-pop, half-serious opera singers".
After the waltzes and operettas, there was the shift to Johannes Brahms, Anton Bruckner and Mahler, who led the contemporary musical revolution as director of the Court Opera. In visual arts, there was the shift from the traditional to symbolism which is, well, symbolised by Klimt, who worked in Vienna and was a founder of the breakaway Vienna Succession.
The city today is still alive with concerts and sound.
Every day, somewhere, there will be concerts. For many you can buy tickets just beforehand and, as you walk the city, polite spruikers will hand you leaflets and inveigle you to attend that evening's performance.
Some will be in period costume and curled wigs, some in everyday clothes, much like the man who stopped me outside St Charles' Church this morning.
Which is how I come to be at a concert here this evening.
After an evening of Beethoven, Mozart and Schubert, I approach a parked taxi, to get a ride back to the Hilton, opposite Stradtpark.
An elegantly dressed driver in a black suit, perhaps in his late 60s, with wavy grey hair and a slightly waxed moustache jumps out to open the door for me, bowing deeply from the waist.
I notice a carefully ruffled black and silver silk handkerchief popping from the top pocket of his jacket.
I like this finessing.
When he turns the taxi's ignition key, the radio starts up. Not Johann Strauss but Conchita Wurst.
The driver sighs, reaches for the volume knob and turns it up.