Vikings just visiting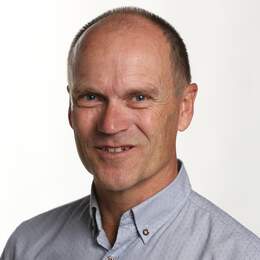 The largest collection of authentic Viking artefacts to ever come to Western Australia is on display at the WA Maritime Museum in Fremantle, writes MOGENS JOHANSEN
Vikings: Warriors of the North, Giants of the Sea is a fascinating glimpse into the world of ancient Vikings at home and abroad.
The story begins more than 1200 years ago when thousands of Scandinavians boarded their ships and set sail for distant shores hoping to find fame and fortune. It was the beginning of the Viking era which lasted three centuries.
Vikings have a fearsome reputation but you soon learn that there's more to them than the fierce warriors many of us picture when we think of Vikings.
Theirs was a time of conquest and colonisation but the legacy of the Vikings is defined by more than pillage and plunder.
The exhibition, developed by the National Museum of Denmark, depicts the Vikings' domestic life, belief system, craftsmanship, as well as their raiding and trading culture. It features more than 140 authentic artefacts dated from between AD 750 and AD 1100. The priceless artefacts include weapons, jewellery, ceremonial and religious items, tools and ancient currency.
Exploring the exhibition, it's hard not to admire their skill and determination.

Read the full story here.