Visionary's village in Wales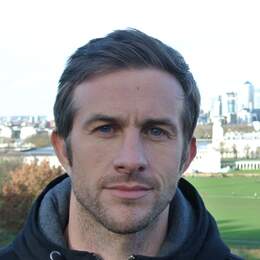 STEVE McKENNA discovers a fanciful village that looks like it belongs in Italy
When you try to picture the most beautiful village in Britain, chances are you might think of a place with quaint, thatched-roof houses and winding cobbled streets, perhaps with a honey-stone church and timber-beamed pub lording over the idyllic village green. This is how I, at least, envisaged such a place.
But that was before I came to Portmeirion. Set amid a sub-tropical forest and gardens, and blessed with whimsical Italianate architecture, it's a stunningly picturesque — and spectacularly incongruous — village on the west coast of Wales, perched on a peninsula between the Dwyryd Estuary and the brooding mountains of Snowdonia near the town of Porthmadog.
Unlike most British villages, Portmeirion has no permanent residents and you have to pay to enter. But the admission fee (£12/$22 for adults, with concessions for pensioners and children) is money well spent and goes towards the upkeep of this delightfully flamboyant one-off, which has been labelled a "Disneyland for adults".
You can walk freely around the village, marvelling at the brightly painted cottage facades, fairytale domes, bell towers, piazzas, fountains, statues and archways, and also take guided tours to learn how Portmeirion came about.
It was built between 1925 and 1973 by Welsh architect Sir Clough Williams-Ellis, who wanted to show how a naturally beautiful location could be developed without spoiling it.
The "neglected wilderness" of the ruined medieval Aber la estate was the ideal site for his vision. It had woods, streams, steep cliffs overlooking a wide sandy estuary, and a nucleus of old buildings that he could adapt and add to, in some cases recycling materials from other structures sourced from across Britain.
Although it's rumoured that Portofino, on the Italian Riviera, was an inspiration, Williams-Ellis insisted he wasn't copying anywhere in particular and was merely paying tribute to the "atmosphere" of the Mediterranean.
He named his village Port because of the coastal location and Meirion as this is Welsh for Merioneth, the historic county in which it's situated.
Early notable visitors to Portmeirion included writers HG Wells, George Bernard Shaw, Bertrand Russell and the eminent architect Frank Lloyd Wright.
Its profile rocketed in the 1960s when it was the backdrop for The Prisoner, the cult TV series starring the American actor Patrick McGoohan, who played No.6, a secret agent held captive in a mysterious coastal village.
This is an edited version of the original, full-length story, which you can read here.
A message from Travel Editor Stephen Scourfield...
Thanks for reading us – we value your continuing interest and our connection with you.
But as our readers increasingly move to digital, we have to keep up with them.
As I'm sure you'll appreciate, there are costs involved in doing what we do for you.
To support Travel, reading the full story now requires a digital subscription (it's $1 a day for full access to thewest.com.au, for all your devices).
If you have the newspaper home delivered, you may already have complimentary premium access to thewest.com.au and our digital editions.
And we have other packages, including $9 a week for the weekend papers and everyday digital.
Stephen Scourfield
Disclaimer