Visitors caught in Middle-earth spell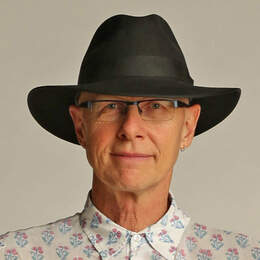 Home of the long white cloud and now hobbits - New Zealand is very much on the movie enthusiast's must-see list. 
It is 15 years since New Zealand successfully claimed itself to be the new version of Middle Earth and the home of hobbits.
The movie The Lord of the Rings: The Fellowship of the Ring was released in December 2001 and, through it and its successors, NZ has become synonymous with all-things JRR Tolkien.
And to celebrate the anniversary, Tourism New Zealand has a new way to explore the islands — like a hobbit, dwarf, wizard or elf.
"Middle Earth Travel" is a quiz at newzealand.com designed to help travellers discover which character they would be. They are then given a character inspired journey, complete with an itinerary.
A TNZ spokesperson explains: "For wizards, it's all about magical experiences — stargazing at the Dark Sky Reserve or discovering the underground majesty of the Waitomo Glow Worm Caves.
"Dwarves are a little more down to earth, and will take a journey that connects to the land and New Zealand's amazing culture.
"Travelling as a hobbit, you'll have an itinerary packed with great hospitality, enjoying New Zealand's best food and wine.
"And an Elf? Well … it's all about the luxury — spas, wine and sailing."
The Lord Of The Rings and The Hobbit Trilogies have had a big impact on tourism in New Zealand — international tourism contributed $14 billion to the economy last year.
An International Visitor survey in June showed that 16 per cent of international tourists last year cited The Hobbit Trilogy as the initial reason they considered travelling to New Zealand.
What the actors said...
"The experience of making Rings will always be one of the greatest experiences of my life - the connection to the country, New Zealand." Elijah Wood (Frodo)

"This is the middle earth I had always pictured. How can New Zealand not bewitch anyone who visits" Sir Ian McKellen (Gandalf)
"The beauty of it was not lost on us and the fact that it looked like CGI … kinda looked more perfect than nature was aah it was just funny because we were just looking at mountains thinking no one is going to believe this is real." Martin Freeman (Bilbo)
"It's sort of like the movies are another layer to New Zealand…the Maori culture is so amazing, obviously the scenery is maybe the greatest in the world, the people are amazing, and then on top of that you have the legacy of The Lord of the Rings films – that people now call New Zealand Middle-earth is wonderful." Billy Boyd (Merry)
"It is more incredible than you can describe- more beautiful than I know how to put into words - truly and utterly breath-taking." Evangeline Lilly (Tauriel)
At top: Paradise Valley at the western end of Lake Wakatipu. Picture: Tourism New Zealand

Categories