Arrivals & Departures

Vivid festival shows Sydney in its best light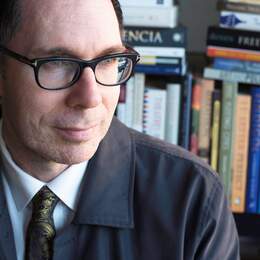 The NSW capital is set to be illuminated in a riot of colour and sound as millions flock to the city.
Sydney Opera House's sails will be lit every evening by Los Angeles-based artist and director Andrew Thomas Huang's Austral Floral Ballet.
City Sparkle will see Sydney Harbour lit up by thousands of LEDs and projections. Installations throughout the harbourside quarter will give Sydney's colonial history a new perspective.
There will be a giant cascading harp made of hollow metallic spheres at Chatswood and Taronga Zoo will come alive at night.
WA composer James Ledger will perform 13 new songs inspired by birds.
These are a few of the many reasons travellers might head east next month for this year's Vivid Sydney, the annual festival of light, music and ideas now in its 11th year. Vivid Sydney is owned, managed and produced by Destination NSW, and chief executive Sandra Chipchase says it has experienced phenomenal growth since it started in 2009.
"Back then, we had about 200,000 people come to see it and the overnight visitor spend was about $6 million," she says. "Last year we had 2.25 million people coming and they spent $172 million."
Ms Chipchase says last year DNSW, together with its travel trade partners, sold more than 185,000 international and interstate Vivid Sydney travel packages, 22,000 from China alone.
Each year, close to 6000 West Australians visit Vivid Sydney. Not bad for something that started life as a fancy light show.
"Vivid Sydney started as a way of showcasing light art technology. Now there are so many creative and innovative events to explore and enjoy, from incredible light installations and projections to enlightening discussion panels as well as exclusive gigs all over the city," she says.
Fact File
Vivid Sydney 2019 is on from May 24 to  June 15. For the full program, see here 
Categories