WA chef aims to cut down on food waste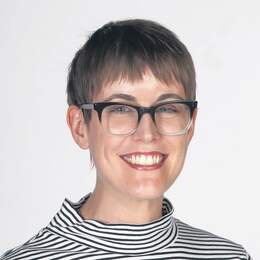 Seasonal, local and from the garden — Zero-waste Mondays are part of Jarrahdale winery's ethos.
"And that's some of yesterday's stale bread," Guy Jeffreys says, placing a plate of sourdough on the table in front of us. Still warm from the grill and sprinkled with olive oil and salt, it's more-ish and the perfect accompaniment to our main course of beef ribs with polenta and greens.
Still, it might seem unusual for a renowned chef at an award-winning restaurant to admit to serving day-old bread. But for Jeffreys — the head chef at Jarrahdale's Millbrook Winery and The West Australian Good Food Guide's 2017 Chef of the Year — it's nothing less than a statement of intent.
I'm here for Millbrook's No Waste Monday, a popular weekly lunchtime event that sees the kitchen dish up a set menu of at least three shared courses, making use of produce left over after the busy weekend service.
Our lunch, for example, is an indulgent feast encompassing everything from surprisingly tender duck hearts with orange jam to raw kingfish with citrus and pumpkin tortellini with fresh shavings of black truffle from Millbrook's "sister winery", Smithbrook in Pemberton.
Dessert is "yesterday's doughnuts" served piping hot with local macadamias and ice-cream, and it's all accompanied by Millbrook wine — in our case, a glass of chief winemaker Damian Hutton's current favourite drop, the 2017 grenache shiraz mourvedre. (The 2018 vintage is looking "ripper", Damian tells me.)
What you won't find on the menu, however, are fruits or vegetables that haven't been grown in the property's extensive kitchen garden and orchard, which Guy and the kitchen staff care for themselves.
So the wintertime a la carte menu might include items such as ricotta tortellini with "vegetable scrap pesto" or "this morning's gathering of vegetables" with market fish — but not, say, tomatoes, which aren't in season during the cooler months.
"I haven't had a tomato on the menu since April," Guy says. "I'm really looking forward to that first tomato (of the season)."
As a result, the menu changes daily to reflect what's in the garden and the availability of locally sourced meat and fish. "Every day we make a menu with what we've been picking," Guy explains. "On Monday, we make a menu with what's left."
The chef — who has previously worked at top WA restaurants including Leeuwin Estate and Star Anise — has been at Millbrook Winery since 2010 and has lived on site for the past three years or so, allowing him to tend to the garden each day. He also has a flock of heirloom chickens and a beehive on site.
Then there's the estate-grown olive oil, which is used in the kitchen and sold in the cellar door alongside the wines, which are produced in a winemaking facility adjoining the restaurant where I spot dried ears of corn and bunches of garlic hanging from a wall.
"A lot of restaurants say they're seasonal and local, but I try to take it to the extreme," Guy says. "We're seasonal and local from our backyard."
It's not hard to see how living here could inspire such an approach: Millbrook is a beautiful spot, its lakeside gardens a popular venue for weddings and its vineyards dotted with kangaroos.
The property abuts Serpentine National Park, where one of my dining companions recommends the Staceys Loop trail for a pre-lunch walk. And though it's less than an hour's drive from central Perth, it feels considerably more tranquil and rural than that might suggest.
After lunch, Guy shows me around the kitchen garden, accompanied by his enthusiastic labradoodle Lochie. The low-waste ethos of the kitchen continues out here — the grape skins, stems and other leftovers from the winemaking process (known as marc) are dug into the soil as a fertiliser, for example — and the garden runs on organic principles.
Alongside the orderly rows of cabbages, beans and other produce, there's a small greenhouse for germinating seeds. All of the vegies are grown from seed, the majority collected and saved from the previous season.
Still, Guy describes it as "just a backyard garden but big".
Growing all of the restaurant's produce hasn't been without its challenges, he admits. In all, it took about a year to make the transition — "things don't happen quickly in a garden" — and it clearly requires considerable commitment.
Crops are staggered to keep the kitchen well supplied, and surplus is pickled and fermented for later use (the kitchen has been making sauer reuben — like sauerkraut but with turnips — recently).
Still, the results suggest the effort is worth it. Take the reaction from the diners next door to us at lunch, a large group of hospitality workers down for the day from Perth.
They're precisely the crowd Guy hoped to cater for by opening for lunch on Mondays, when many other restaurants are closed.
And when he delivers their dessert, they reward him by erupting into a spontaneous round of applause.
Fact File
Millbrook Winery is open for lunch Thursday to Monday. There's an a la carte menu from Thursday to Sunday, while No Waste Monday is $50 a head. Bookings are essential. 
Millbrook's cellar door is also open Thursday to Monday, from 10am-5pm, and also serves a light menu.  
See millbrook.wine or phone 9525 5796. 
Disclaimer
Gemma Nisbet was a guest of Millbrook Winery and the Mandurah and Peel Tourism Organisation. They have not reviewed or approved this story.
Categories