Our World

WA roadtrips: Our guide to driving the Gascoyne & Murchison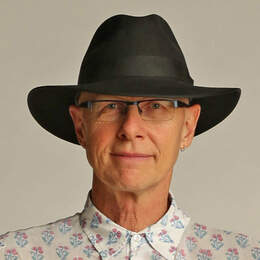 The world's biggest rock, gold-mining history, Aboriginal heritage and more in Western Australia's red heart. 
On the domed crown of the world's biggest rock, I feel more cast adrift on an island than standing on the summit of a mountain.
Mulga, gidgee and other wattles cover the plain beneath, and there are morning bird bursts from chats and babblers.
Mt Augustus is twice the size of Uluru and rises more than 700m from the surrounding Gascoyne country, about 850km north of Perth.
But Burringurrah, to use its local indigenous Wadjarri name, is a monocline (a fold in rock layers) and not a monolith (single block), as is its more famous but smaller relative.
It was pushed up into the big blue sky as the Earth ruckled about 900 million years ago.
Visitors are not discouraged from climbing it.
The 12km return walk on the Summit Trail will take me five hours to complete at a steady pace, first up a 1.5km gentle incline, then the same of more steep country, a 2.7km gentle slope and a last, tougher 300m.
It would be fine, of course, to just stroll the first section, and the 50km Loop Drive around the rock gives views from all angles, as does the nearby Emu Hill Lookout.
Cattle Pool (Goolinee) holds permanent water on the Lyons River and the area's white barked river red gums mark spring water sources.
But, after an early start, at this moment I have no other thought than to suck in the warming morning under a canopy of classic blue Gascoyne sky.
Driving north
If you spread your fingers over a map and lay the palm of your hand on Perth, you'll get some idea of the many pleasant options there are for driving north and north-east into the Gascoyne Murchison.
There's the bitumen through Geraldton and up the North West Coastal Highway to Carnarvon. There's Great Northern Highway through Mt Magnet and Cue.
But not today. Today's a treat. I drive north from Perth through Morawa to Mullewa, and then immediately feel I'm "in it". I've crossed the line into red Australia, enjoying the unsealed Murchison Roadhouse Road, as we've always called it.
Today, it's labelled more formally the Mullewa Carnarvon Road — but it is still station country. It still feels "out there" after the city.
From here, there's a call at Gascoyne Junction, or a wriggle through unsealed roads and track to Mt Augustus.
Kennedy Range
It's only an hour from Gascoyne Junction (two hours from Carnarvon) to Kennedy Range National Park.
There's designated camping and, from May to September — the best time to visit — volunteer campground hosts at the eastern side campground.
Bush walk trails start from the camping area and adjacent day-use sites. There's plenty of bushwalking and birding, wattle and mallee, red dunes and spinifex, and gorges and sandstone cliff faces.
Drive trails
The roads and tracks of the Gascoyne Murchison take me away from the everyday.
And there are marked drive trails to follow, and stories to learn.
Miners Pathway
From Perth, to Meekatharra, through Paynes Find, Mt Magnet and Cue. It's about 350km to Meekatharra. Then turn east towards Sandstone (220km) on good dirt road. The big rock feature there is London Bridge.
From Sandstone, head back to Yalgoo (280km) to see Joker's Tunnel, carved through the rock by prospectors. The drive from Yalgoo to Paynes Find (260km) takes us to the Gold Battery and Museum, keeping stories of the mining, pastoral and sandalwood days alive.
Wool Wagon Pathway
The first leg takes us east from Geraldton to Pindar and Murchison Settlement. From there to Gascoyne Junction (290km) is on more good dirt road, and following the route takes us through the Kennedy Range to Exmouth (610km).
Kingsford Smith Mail Run
Head east from Carnarvon through station country to Gascoyne Junction and Mt Augustus (450km). From here, it's south to the Gascoyne River and Landor, known for its horse races. We then pick up the current mail route past Mt Gould to the Mt Gould Lock-up (100km). From Mt Gould to Meekatharra (160km) will also give us time at Meeka Rangelands Discovery Walk Trail.
Outback towns
MT MAGNET
This is the hub of the Murchison, with caravan parks and accommodation. When Robert Austin surveyed West Mt Magnet hill in 1854, its magnetic qualities interfered with his compass, hence the town's name. There's a 37km tourist drive trail through old and new gold mine sites, and a view from West Mt Magnet hill, now reverted to the name Warramboo Hill.
CUE
The town has long been called The Queen of the Murchison, and the glory of this grand dame isn't so far beneath the dusty surface. Colonial buildings might just hint at better days, after the gold rush in the late 1890s, but charm is imbued in their very stones.
MEEKATHARRA
A Welcome Park and nice, clean toilets for travellers is a good start in any town. But that is only just a start in Meekatharra. Don't pass through without a look as Meeka is alive and kicking, with some small-scale gold mining and prospecting still underway, and the Meeka Town Heritage Walk or the Creek Trail. Peace Gorge is about 5km outside town off the Gascoyne Junction Road, with good granite rock formations. North of the town, The Granites is good to explore.
YALGOO & PAYNES FIND
These are great favourites of mine. Yalgoo was settled in the 1890s when alluvial gold was found, and the cemetery and railway station are reminders of earlier days. St Hyacinth's chapel was designed by priest architect Monsignor John Hawes. Paynes Find was established in 1911, and is known for its Gold Battery and its wildflowers.
SANDSTONE
Sandstone has a character and stories all its own. Set in mulga country, some of its historic buildings are still in good shape, including the Post and Telegraph Office, Warden's Court (now the primary school) and hotel. Natural attractions are the London Bridge rock formation and the Peter Denny Lookout.
WILUNA
I've stayed at Wiluna because it's the southern terminus of the Canning Stock Route — and I've stayed at Wiluna just because it's an authentic outback town and I like them.
Wiluna has a Martu indigenous community and a statue for Warri (1909-1979) and Yatungka (1917-1979), believed to be the last desert nomads leading a traditional lifestyle. Head to Red Hill Lookout and Pioneer Cemetery, with graves from 1893.
Categories