Walking the Canning Stock Route: "I wondered what I was doing out in the desert like this"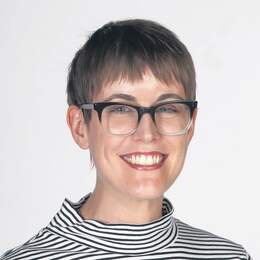 An attempt to complete one of WA's great tracks in the early 1970s is just one chapter in a life filled with bushwalking adventures for Perth's John Foulsham. 
Like so many of the best adventures, John Foulsham and Murray Rankin's attempt to walk the Canning Stock Route began with a map and a little curiosity.
"In Easter 1971 we went up to Wiluna and we saw the Canning Stock Route on the map," John remembers. "It was one of those maps that showed a great big line and it looked like a highway through the desert. And we said 'That's interesting, we should walk that'."
It was a reaction that, as John recalls in his recently published book A Bushwalking Brew, provoked some amusement among the pair's travelling companions, who pointed out that the approximately 1850km route traverses both the Great Sandy and Gibson deserts.
Still, he writes: "I went to bed that night dreaming about walking through this country like the early pioneers had done."
And so it was — armed with considerable research and the lessons of an unsuccessful 1972 attempt at the walk by Murray and two others — that the pair set out from Old Halls Creek early on June 1, 1973, hauling their gear (including nearly 170kg of food) on two custom-made trolleys.
"We started walking and we discovered the trolleys were much too heavy," John laughs. "So we had to turn back. We went back to Halls Creek and we were able to leave quite a lot of our gear there, and we turned around and came back and started walking again."

John (pictured above at one of the pair's camps along the route) marked his 30th birthday with a hard day's walking on the track — as he writes in his book: "I wondered what I was doing out in the desert like this." The pair ultimately made it to Tobin Lake, about a third of the way along the stock route to Wiluna, before making the "agonising" decision to turn back while they still could.
"We just couldn't get the trolleys over those sandhills and we knew we didn't have enough food to get right through, so we just had to abandon the trolleys," John says. "We went as far as we possibly could."
They were no doubt mindful of criticism from the likes of then Premier John Tonkin — who had labelled Murray's previous Canning Stock Route attempt "stupid" — and a local station manager who had written to them, encouraging them to change their minds about the whole "foolish" endeavour.
"We were pretty careful — that's part of the reason why we turned back," John says. "We didn't want to take too many risks and we didn't want to be accused to trying to put people in jeopardy by having to come and rescue us."
The adventure forms a central part of A Bushwalking Brew, which details a life of bushwalking, from a childhood in colonial Malaya to settling in Perth, where John's membership of the Perth Bushwalkers Club provided an opportunity to see WA and to make friends.
Indeed, he met Murray — who eventually did successfully walk the entire Canning Stock Route in 1976 — and his wife Barbara through the club, and has explored the State from the Stirling Ranges to Kalbarri National Park to the South West's Cape to Cape trek back before it was a proper walking trail.
"We just walked from one lighthouse to the other," John explains. "There were tracks but it wasn't a proper track — they were made by fishermen, so a lot of the time we had to walk on the beach."
There have also been more recent treks — along central Australia's Larapinta Trail and the Kokoda Track, the latter accompanied by local porters singing hymns in Pidgin — and an end-to-end walk of the Bibbulmun Track with his youngest son in 2003.
These days, John's admits that "walking with a heavy pack is getting more difficult, and the pleasure of sleeping on the ground has begun to pall". Still, he writes, "maybe one day I will be tempted into another adventure".
Categories