WA's Holiday Planet sold to UK cruising company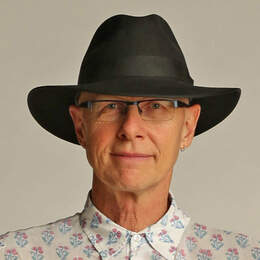 Holiday Planet has been acquired by the UK-based Imagine Cruising — but it's business as usual, except there will be more cruises, tours and destinations to choose from.
The Holiday Planet Group, which includes Holiday Planet, Cruise Planet, Seniors Planet and Flight Planet, is based in Vincent Street, Leederville — and still will be.

Managing director Alan Dodson emphasises: "From a customer's point of view, nothing is changed whatever. They will be dealing with the same consultant for the same trip.
"But we are going to be growing and certainly there is going to be an increase in the product that we are offering."
Certainly Mr Dodson, who founded the Holiday Planet Group 17 years ago, seems invigorated. He says he is going to continue as managing director "to the distant future", while fellow operations director Michael Croy is retiring.
Mr Dodson says: "I am more excited than ever about what we can achieve in the coming years."
Imagine Cruising is a leading operator in cruise and other holidays. It was founded in 2011 by chief executive Robin Deller, and has a head office in the UK with international offices in Cape Town, Dubai and Brisbane, which it opened last year. It is 51 per cent owned by dnata, a division of the Emirates Group.
Mr Dodson says he is excited about working with Mr Deller and his team at Imagine Cruising to further grow Holiday Planet.
"It is terrific to have the backing and investment of Imagine Cruising as well as the backing of dnata and the Emirates Group. We look forward to offering our loyal customers an increased range of innovative holidays in the future."
Mr Deller says: "We have seen considerable success since launching Imagine Cruising in the booming Australian cruise market. Holiday Planet is an excellent fit to Imagine Cruising as we look to grow further in Australia.
"Their expertise in offering a wide range of holidays, combined with our expertise in cruise and stay holidays, will provide a compelling offering to holidaymakers right across Australia.
"I would like to thank and congratulate Alan for deciding to become part of Imagine Cruising and we look forward to working with him and his team."
And then Mr Dodson, who has just added more staff to the WA office, comes back to an earlier point: "Same staff, same trip, same commitment."