We have a winner!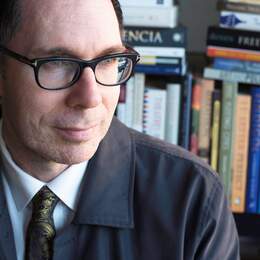 In one of our most popular and exciting competitions to date, West Travel Club recently partnered with RAC Travel to give someone the chance to win a nine-day cruise on Quantum of the Seas, and take a guest along with them. Well, over 3600 people entered. But there could only be one winner...
On February 14, Melinda Walters of Perth, WA and a guest of her choice - she hasn't decided who that is yet, so be nice to her! - will fly from Perth to Singapore with Singapore Airlines, stay overnight, join the ship and cruise to Thailand and Vietnam, finishing in Hong Kong, and stay overnight there before flying home.

So - congratulations Melinda! Here's just a taste of what she can expect:
THE SHIP
Unpack once, and have food, entertainment and interesting excursions served up.
Royal Caribbean's Quantum of the Seas has 15 restaurants, from Izumi to Chops Grille, and many drinks spots, including the Bionic Bar.
There are shows in the Royal Theatre, lots of entertainment including the Starwater show, and the Casino Royale.
Above the ship, North Star gives 360 degree views from 90 metres up.
For activities, try the RipCord skydive simulator, Flowrider wave pool, the rock climbing wall, bumper cars, circus school at sea - or just the terrific swimming pool.
And there's fast internet.
THE CRUISE
Cruising Asia - flat water and interesting places.
And there's a good, mixed itinerary…
Bangkok - Big city experience.
Nha Trang - Great chance to get onto the beach and promenade.
Hue - Culture clustered around the Perfume River.
Hong Kong - High rise, slick, look up at The Peak and enjoy Victoria Harbour.
For the rest of us - there's always next time. Watch this space...