Weekends in WA: Short breaks in Mandurah & Peel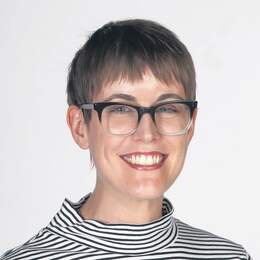 Art trails, eating and the great outdoors in Mandurah and surrounds. 
The sign outside The Pen has two arrows pointing in opposite directions. The one guiding passers-by into the restaurant and bar is labelled "all-day dining". The other, which directs us towards the waters of Mandurah's Mandjar Bay, is labelled "dolphins".
Together, they provide a pretty good summary of the appeal of this spot, which has long been a favourite with visitors and locals alike. Indeed, long before the current Peninsula Bar and Restaurant opened, the old Peninsula Hotel was a Mandurah icon, trading as a pub for the best part of a century and becoming well known for its popular Sunday sessions and its slogan, "Meet you at the Pen".
On this sunny weekday afternoon, a few people sit at the tables in the beer garden of its newly refurbished namesake, chatting and laughing as a small pod of dolphins dip and dive in the water opposite.
Water has long been central to the appeal of Mandurah and surrounds for holidaymakers, whether it's for swimming or surfing, crabbing or fishing, boating or dolphin spotting. The region's wide, sandy beaches include some of the closest four-wheel-drive beaches to Perth, while the Mandurah Estuary and the Peel Inlet together cover an area twice the size of Sydney Harbour.
Then there are the more novel ways to get out on the water. You can hire a boat or a kayak, of course, but you could also hire a barbecue boat — a circular electric fibreglass boats that seat six to 10 people around a central charcoal barbecue and are, I can attest, remarkably easy to drive.
If you'd prefer to be a passenger, dolphin cruises are available, or there are options such as Christmas lights tours in December and seafood experiences including the chance to catch and eat your own crayfish or crabs.
However, as one local once memorably told me, "there's so much more to Mandurah than crabs and dolphins". I pass by the Pen while following one of the city's public art trails, which include a series of interactive (and selfie-friendly) pieces along with works referencing local history. You'll find them scattered along the foreshore and around the Mandurah Performing Arts Centre (find details on Mandurah's two art trails via visitpeel.com.au).
There are also some excellent places to eat, among them Flics Kitchen on Mandurah Terrace, which serves "kinda-like tapas" along with a series of inventive, immersive dining events, and the Millbrook restaurant and winery, tucked away in a picturesque corner of Jarrahdale, about 45 minutes north-east of Mandurah (and less than an hour's drive from Perth).
Indeed, there's also a great deal more to the region than Mandurah itself.
Head inland to Dwellingup to find quite a different setting and feel, surrounded by jarrah forests and with access to the Bibbulmun Track and the Munda Biddi Trail.
If you have children with you, the Forest Discovery Centre has craft activities and Aboriginal culture experiences, while the treetop and zipline courses at Trees Adventure are a lot of fun. And on Sundays, you can pick fruit at the nearby Caraholly Orchard.
10 more reasons to visit Mandurah and its surrounds
Millbrook. It's worth making the trip to the Peel region just to visit this gem of a winery and restaurant, notable for its ultra-local, ultra-seasonal approach, with all its fruit and vegetables grown on site. Taste wines at the cellar door, book a picnic to enjoy in the grounds or have lunch in the restaurant, where the No Waste Mondays are particularly recommended.
... And other wineries and breweries. The Peel region might not seem the most obvious place for wine tours, but its new Craft Beer & Wine Trail showcases seven local wine and beer producers between Yarloop in the south and Oldbury in the north. In addition to Millbrook, there are breweries and wineries including the long-established Peel Estate Wines.
Golf. The region has three courses — Secret Harbour, The Cut and Meadow Springs — listed in the Great Golf Courses of Australia series, which also includes courses such as Royal Melbourne and Barnbougle. Other options include the historic Pinjarra Golf Club, which is one of WA's oldest, dating back to 1912.
Lane Poole Reserve. Covering more than 50,000ha near Dwellingup, Lane Poole is home to threatened species including woylies, chuditches, western ring-tailed possums and even quokkas. It's a popular spot for kayaking, bush walks, mountain biking and camping; a number of the camp grounds can be booked online at parkstay.dpaw.wa.gov.au.
The thrombolites. Granted, a colony of rock-like living creatures made up of micro-organisms too small to be visible to the naked eye might sound like a hard sell, but the thrombolites at Lake Clifton are genuinely remarkable. These fragile "living fossils" resemble the earliest forms of life on Earth and can be viewed from an observation boardwalk (late summer and autumn, when water levels are low, is the best time to visit).
... And Yalgorup National Park. Besides the thrombolites, this large national park south of Mandurah is best known for its significant lake system, which is recognised as an important habitat for water birds under the international Ramsar Convention. The park includes a number of walking trails, along with camping facilities at Martins Tank campground.
Birdwatching. The Peel-Harvey Estuary is recognised as part of the same Ramsar site as Yalgorup, and is an important habitat for both native and migratory birds, some of which make the annual journey from as far away as Siberia. These migratory birds arrive in about October each year and stay until around March, and attract bird watchers from around the world.
... And citizen science. It's easy wander around the Mandurah foreshore and see some dolphins, but you can go a step further and download the FinBook Mandurah (go to riverguardians.com/projects/dolphin-watch and click on "Dolphin Watch Mandurah") to identify them by their dorsal fin. This information can be entered into the Dolphin Watch smartphone app to help researchers better understand the local population.
... From a houseboat. Explore the Peel Inlet and the Harvey Estuary aboard a houseboat from Houseboats Mandurah, which has vessels accommodating up to 10 people. You can also head up the Murray River and call into the pubs along the way for lunch. You don't need a skipper's ticket, and each of the boats has crab nets on board.
Heritage sites. If you're interested in history, there are free guided one-hour heritage walks along the foreshore from the Mandurah Community Museum each Friday and Saturday. Other heritage sites in the region include Hall's Cottage, which dates to the 1830s, and Pinjarra's Edenvale Homestead, which was is home to tea rooms, an art gallery and a machinery museum.