Welcome to "America's Most Patriotic City": Rapid City, South Dakota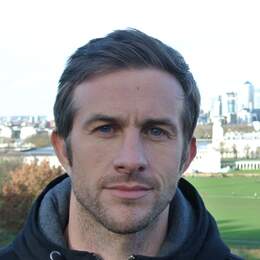 In a country where flag waving and national anthem singing are popular pastimes, it takes confidence, chutzpah perhaps, to bill yourself as "America's Most Patriotic City". 
But Rapid City, a large town of 74,000 people west of the Missouri River in South Dakota, has plenty of ammunition to back up this claim.
Not only is it the launchpad for Mt Rushmore — a magnificent nearby landmark, whose image of four iconic presidents also blesses many a local vehicle licence plate — Rapid City's pavements are studded with near-life-size bronze sculptures of nearly every US leader.
Clutching a downtown map in a city that is much more laid-back and slower paced than its name suggests, I seek out famous former White House incumbents. There's Ronald Reagan, in Western-style clobber, flashing his trademark grin; George W. Bush giving a thumbs-up with one hand and holding his pooch in the other. Franklin D. Roosevelt is standing before microphones delivering a speech, and Richard Nixon in a chair, fingers pressed pensively together. I also stumble across Bill Clinton, Jimmy Carter and Lyndon B. Johnson — and a few presidents I've never heard of before: Zachary Taylor and Warren G. Harding, John Tyler and Rutherford B. Hayes. The presidents started appearing here in 2000, in a scheme funded by a local businessman.
But this isn't the only eye-catching alfresco art in downtown Rapid City. Running between 6th and 7th streets is Art Alley. With its walls, buildings and rubbish bins splashed in colourful graffiti, it makes for a photogenic stroll and is a bit more left-field than you might expect from a Midwest Republican-voting town.
But Rapid City surprises in many ways. It has a nice selection of parks, bars, cafes and restaurants, a pub-microbrewery in an old fire station and regular events. In the week we're here, there's a German- style beer festival on the central square and a Lakota Sioux pow-wow (a gathering celebrating Native-American culture) in the convention centre.
Rapid City is the base for our seven-night Collette Spotlight on South Dakota tour, which delves into the State's enthralling "cowboys and Indians" history and showcases the landscapes of the Black Hills and Badlands regions. Although our Hilton hotel is on the city's fringes, surrounded by less-than-inspiring interstates, malls and diners, we enjoy guided trips downtown and have access to a free minibus shuttle that does a drop-off/pick-up service.
If there's one place not to miss downtown, it's Prairie Edge. This superb museum-cum-gift store sprawls half a block, set over two storeys of one of the oldest buildings in a city established in 1876 on the banks of Rapid Creek by disheartened prospectors who had failed to strike it lucky during the Black Hills Gold Rush.
Heading beyond its charmingly restored brick, wood and glass storefront, I tread the hardwood floors and browse items detailing South Dakota's evocative Sioux and pioneer past.
There are paintings and black-and-white photographs of local landscapes and people, Sioux weaponry and war shirts, quilts and buffalo leather pouches, pendants and necklaces. You'll find it hard to leave this place without bagging a keepsake or souvenir.
The suburbs of Rapid City are also worth exploring. There are some lovely broad, tree-lined streets with envy-inducing mansions, alpine-style log cabins and well-kept gardens, and if you bear south past pretty Canyon Lake you'll arrive at the Chapel in the Hills.
Consecrated in 1969, hedged by pine trees, it's an almost-exact replica of Norway's medieval Borgund Stave Church and a nod to the area's Scandinavian heritage. Thousands of immigrants swapped Sweden and Norway for South Dakota in the late 19th and early 20th centuries and on your travels here, there's every chance you'll encounter a Christiansen or a Gregerson, a Peterson or a Beck.
Disclaimer
Steve McKenna was a guest of Collette.
Categories