TRAVEL GUIDE Ski Year

Skiing all the year round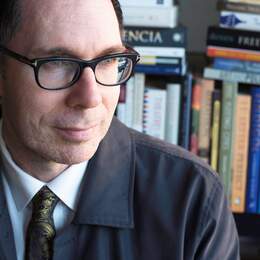 Planning the perfect family winter holiday or your first ski or snowboarding trip but don't know where to start? Look no further.
There are many opportunities to ski all year, so we bring you this comprehensive Ski Year Guide, skipping around the world, month to month, to give you a taste of what's on offer ...
From Chamonix at the base of the spectacular Mont Blanc through to Japan's Hakuba Valley ...
Breckenridge in the US, Perisher and Thredbo in the Snowy Mountains, Lake Louise in Canada ...
Tuora in New Zealand to Zermatt in Switzerland.
In fact, with high altitude resorts such as Hintertux Glacier, you can do it in one place and on real snow.
Along the way, we give you an idea of the different terrain, the levels of difficulty, what's better suited to kids and family activities and what kind of scenery you might enjoy while you're there.
"Marry someone rich." That's one tip we came across recently for beginner skiers and snowboarders. Really? So many of the world's greatest ski resorts have never been more accessible, with affordable packages available for ski and snowboard vacations for singles, couples or the entire family. And the gear? Just rent it when you get there.
JANUARY
Chamonix Situated at the base of the spectacular Mont Blanc, Chamonix is a one-stop shop if you're looking for the perfect winter family holiday.
That's because there's so much on offer, from the ski and snowboarding experiences to suit every level to the range of other sports, sightseeing, hiking and other leisure activities.
Aspen Colorado's iconic resort may still have a reputation as the ski destination of choice for the rich and famous.
But with four incredible ski areas — Ajax Mountain, Snowmass, Buttermilk and Aspen Highlands — with varied terrain appealing to different levels, it should be on the bucket list of every intermediate to advanced skier and snowboarder.
Mayrhofen For a first-time ski or snowboarding experience, it's hard to beat this picturesque resort overlooking Ziller Valley in the Austrian Alps, with varied terrain and plenty of slopes and instructors for every level, as well as excellent nursery areas.
FEBRUARY
Gstaad We suggest this famous resort town, high in the Swiss Alps, here because February is smack bang in the middle of its long ski and snowboarding season (end of October to beginning of May).
It's also got a lot to offer every level, with its 200km of ski slopes ranging from a glacier ski area to learning parks for children and beginners.
Hakuba 47 Japan's ski season usually runs from December to March but February is one of the best times for powder snow. Hakuba 47 in the Hakuba Valley is a great choice for the more experienced skier.
Nearby Goryu resort does offer options for beginners but old hands will definitely get the most from both resorts' wild terrain parks and off-piste areas.
Livigno Talking of amazing terrain parks, the remote Livigno resort in the Italian Alps is famous for them, while still catering for every level: its more than 100km of ski runs feature those suitable for beginners, intermediates and experts.
MARCH
Banff March is one of the best months for skiing and snowboarding in Canada.
Almost equidistant from ski town Banff are the Mt Norquay and Sunshine Village resorts in the majestic UNESCO World Heritage-listed Banff National Park.
Spectacular terrain parks, night skiing and incredible views of the Rockies are not the least of the attractions: Sunshine Village boasts one of the world's most terrifying runs — Delirium Drive.
Shiga Kogen Another high- altitude ski area, hence its long season (November-April), Japan's Shiga Kogen, not far from Nagano, connects multiple resorts each of which offers a distinctive skiing or snowboarding experience to suit every level and taste.
And what could be better after a long day on the slopes than a bath in one of the area's famous hot springs?
Kuhtai Good between December and April, but perfect in March, Austria's Kuhtai ski resort, about 30km from Innsbruck, is a terrific family destination for skiing and snowboarding, with wide, deep slopes, cross-country runs and a park for children and beginners.
APRIL
Breckenridge Also known as Breck, this extremely popular US resort town is possibly one for the experts, with a diverse terrain across five peaks offering many extreme experiences for skiers and snowboarders alike.
Breck is also an historic mining town, rich in history, so there's lots to do off the slopes.
St Anton A resort in Austria's Ski Arlberg ski area, St Anton is one for the more experienced snow skiers and snowboarders.
For the rest of the family there is, however, horse sleigh riding, skating and hiking, while the resort's vibrant nightlife will appeal to adults.
Morzine Easter in the Morzine ski area of the massive Portes du Soleil area, which sprawls across France and Switzerland, can be a joy for off-peak skiing and snowboarding.
It's also perfect for families and beginners, with a varied combination of gentle and steeper slopes.
MAY
Lake Tahoe Looking for a very late-season snow experience in the US? Located in the Sierra Nevada between California and Nevada, picturesque Lake Tahoe boasts a number of ski resorts catering for different terrains and levels of experience, from Tahoe Donner Downhill, perfect for families and beginners, to the highest base, Mt Rose Ski Tahoe.
Gassan On the southern slopes of Mt Ubagatake in Yamagata Prefecture you'll find the small ski hill of Gassan, open only for the late spring season and hence very popular, as many of the main resorts in Japan are closed by now.
While ski and snowboard lessons are available, there are few other facilities offered.
Tignes-Val d'Isere Equally good in the early season (November) and indeed just about all year, Tignes-Val d'Isere is part of the French high-altitude Espace Killy ski area.
Even in May you can be sure of reliable snow cover across its 300km of ski runs catering for every level, including zones for learners and experienced freestylers alike.
JUNE
Perisher Few won't have heard of this famous Australian ski resort, the largest in the Southern Hemisphere and in the Snowy Mountains.
And it's got pretty much everything — four separate ski and snowboard areas, varied terrain, every level catered for including lessons for beginners, plenty of family activities and more.
Mt Hotham For the more intrepid, there is the Mt Hotham ski resort, high in the Victorian Alps and featuring some of the most hair-raising terrain in this part of the world, including the steepest and most difficult run in Australia: Mary's Slide.
And the views are extraordinary.
The Remarkables Not far from New Zealand's Queenstown is high-altitude ski area The Remarkables, which boasts not only newbie and freestyle zones but also superb views and a luxurious new lodge.
The terrain is perhaps less varied than, say, Coronet Peak, but it's absolutely perfect for families and beginners.
JULY
Mt Buller With its amazing views, northern and southern slopes, 22 lifts, 299ha of ski-able terrain for all levels (there's even the Bourke Street ski area for beginners!) and toboggan parks for the kids, this alpine resort is an Australian classic.
As a bonus, it's only three hours drive from Melbourne.
Mt Bachelor
In the top 10 largest ski areas in the US, Mt Bachelor in central Oregon is surrounded by national forest and gives you a real sense of being in the wilderness.
There are more than 1600ha of ski-able terrain, for the most part covered with a light, dry snow. While most of the terrain favours experts, the Carousel beginners lift gets you to the top of a gentle slope.
Thredbo The Funnel Web black trail. The Golf Course bowl. The Village trail, the longest ski run in Australia. The highest vertical drop in the country.
Sounds daunting but there are actually more runs for less-skilled skiers and snowboarders at this biggest and most famous of Australian ski resorts, located below Mt Kosciuszko in the Snowy Mountains.
Oh, and it also has the country's highest restaurant, Eagle's Nest.
AUGUST
Falls Creek Smaller than Thredbo and Perisher, this Victorian ski resort still boasts 92 runs, most of which are more suitable for intermediate and advanced skiers and snowboarders than beginners.
Amazingly though — and this is what we like to hear — newbies can rent cross-country ski gear for an hour for free so they can experience some of the 64km of cross-country ski trails. There is even a yearly cross- country marathon, the Kangaroo Hoppet.
Whistler We don't want to get hung up on size but Whistler in British Columbia is the largest ski area in North America, with its two mountains boasting more than 2337ha of ski-able terrain, including 200 runs and five terrain parks.
For those into bobsleighing, there's the Whistler Sliding Centre. Then there's the Peak2Peak gondola connecting the two mountains — not for the faint-hearted.
Cradle Mountain Yes, there are Mt Mawson and Ben Lomond National Park for skiing and snowboarding in Tassie.
But there's something special about Cradle Mountain in Tasmania's central highlands, surrounded by the spectacular scenery of the Lake St Clair and Cradle Mountain National Park, which we think you'll like. Four hours by foot to the summit, a steep run down again. Nice.
SEPTEMBER
Zermatt Another of the world's great ski destinations, Zermatt is Switzerland's highest ski resort. And between it and Breuil-Cervinia is the highest ski area in Switzerland, at 3883m: the Matterhorn ski area.
You're getting why you can still ski there in September? But its varied terrain is still suitable for beginners, intermediate and expert levels alike. And Zermatt even has nine ski schools.
Mammoth Mountain This is California's highest all-year- round resort and ski area, the summit nearly 3370m above sea level. Its 11 terrain parks also cater for all levels and abilities.
But their kids and family programs are just as impressive. Wooly's Tube Park and Snow Play. Group ski and snowboard lessons for kids.
Turoa Located on New Zealand's North Island, this popular ski resort features Australasia's biggest vertical drop.
You can also ski on an actual active volcano, Mt Ruapehu.
The varied terrain is also well suited to all levels. Did I mention it was one of the locations for the Lord of the Rings films?
OCTOBER
Temple Basin Billed as an "ungroomed ski and snowboarders' paradise" and in New Zealand's picturesque Arthur's Pass National Park, Temple Basin ski area might be notorious for its rugged, mountainous terrain.
But it also caters for intermediate and beginner off-piste action. Again, the scenery is spectacular.
Cervinia An Italian alpine resort of exquisite beauty, Breuil-Cervinia sits 2050m above sea level and takes in the famous Matterhorn.
Part of the large Breuil- Cervinia Valtournenche Zermatt ski area, it also boasts an enormously varied terrain and the highest snow park in Europe (2800m above sea level). Its longest run is 22,500m.
Hintertux Glacier Austria's only all-year-round ski resort, Hintertux Glacier features skiing and snowboarding at up to 3200m above sea level, with powder snow from October to May.
It caters for all levels, with more than 60km of slopes and plenty of freestyle action at the Larmstange and Betterpark Hintertux.
NOVEMBER

Lake Louise The third resort in the beautiful Banff National Park in the Canadian Rockies, Lake Louise ski resort offers nearly 1500ha of highly varied terrain, from gentle slopes to adrenaline-pumping runs.
Beginner, intermediate and expert skiers and snowboarders are well catered for, while lessons, rentals, child care, a multi-lane tube park and more make sure you get the most of a season which actually runs from November until May.
Keystone Actually, there seems to be so much going on at Keystone Resort, one of Colorado's largest ski resorts, it needs a page to itself. Focusing on the skiing and snowboarding alone, over 1200ha of ski-able terrain suitable for all levels takes in Dercum Mountain, North Peak and the Outback.
Looking at Dercum Mountain alone, you've got the relatively gentle Family Ski Trail, as well as the multifaceted A51 terrain park for those who enjoy a challenge. Beyond that, there are heaps of kids and family activities, such as the Kidtopia Music Experience.
Val Thorens This is the highest ski resort in Europe (3200m above sea level!) and its season opens in November.
But it's also a terrific choice for families, with a family park, "easy rider" zones and ski parks for the kids, as well as, for older children and adults, runs for every level of experience.
DECEMBER
Meribel Like Val Thorens a part of Les Trois Vallees ski area (the world's biggest!) in the French Alps, Meribel is another great family choice, featuring terrific nursery slopes and ski schools.
But there's plenty to challenge the more experienced skier and snowboarder, with the nearly 1km descent from Mont Vallon and other steep slopes on ungroomed snow through untamed landscapes.
Big White Western Canada's Big White ski resort has a big reputation for being especially family friendly, as well as having one of the biggest night-skiing areas in the business. Perhaps more importantly, its powder snow is the stuff of legend.
Niseko This beautiful ski resort, on the slopes of Mt Niseko-Annupuri on Japan's Hokkaido Island, is, despite rising prices, one of the most popular ski resorts in the world.
It is good for all levels of skiers and snowboarders and it features an enormous variety of terrain and some truly spectacular scenery.