Our World

Welcome to Travel Club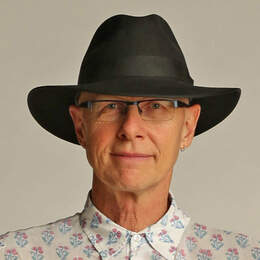 Welcome to Seven West Travel Club — a project that has taken more than a year to come to fruition. We have created all sorts of ways to bring you more travel experiences, and to share ours.
Our exclusive content on this brand-new website — made only by us, for you — is bursting with exciting travel, with an emphasis on moving, speaking and plenty of images. It will update all the time with a blog, new stories, a "best of" archive, and lots of videos.

Our objective has been to develop our friendship, both with you and our most trusted friends in the travel industry, and just by enjoying the content here at sevenwesttravelclub.com.au, we consider you a member of our club.
But, then we have Gold Members. We have a launch offer of $79 for this (it is usually $99 a year, and will go to this after the first 60 days). It has been important to me that anyone joining us gets far, far more than $79 worth of value, and there are a lot of discounts from our trusted partners, free events, exclusive opportunities to travel with us, competitions (with very good odds) and each Gold member will receive a copy of my new book, valued at $35. In fact, the book is available exclusively to Gold Members, as I explain below.
Video
Not only are we making new Travel Videos, with some great on-the-road footage, but today we launch The Travel Club Show — a weekly, TV-style series made in the studios of Channel Seven. We've made 10 shows to kick off, and they'll be part of our quality online publishing.

Stories
Of course, we are writers at heart. There's a daily blog and exclusive stories, beautifully presented with accompanying photo galleries, video and audio, all archiving and searchable. You'll find them all under Stories, and can then search by category. You'll see plenty there from staff Travel Writers Gemma Nisbet and Niall McIlroy, Cruising Columnist Jan Bromilow, along with my work.
And there's plenty from the rest of the team — Aviation Editor Geoffrey Thomas, Wine Editor Ray Jordan, Motoring Editor Sam Jeremic, Lead Travel Photographer Mogens Johansen — our team of professionals, and all specialists in their field.
Book
It's unusual for an author to proudly announce that their new book is "not widely available". But Don't Forget to Write, which is published today, and, for me, the most important book of any I have written, is not widely available: at this stage only as a rather beautifully produced, 448 page edition initially being offered only as a free welcome gift the Gold members who join Travel Club for $79. (The book has a retail price of $35.)
There's a good reason for that …
Don't Forget to Write is most precious to me, and it is a fair assumption that our Gold members will be among our most engaged and closest readers — best friends on the printed page. The book encompasses all I do as a writer; all I believe, all I am.
The first section is about my travels. It's about sights seen, sounds heard, moments witnessed, things understood. The chapters follow themes (Seeing, Hearing, Believing …) and are, of course, full of the people I meet, and their stories. And, completely unavoidably, of Casey, my suitcase. It was going to be a serious book but, well, there was Casey pushing his way in, as he so often does.
Within the travel chapters, there are scripts that I have performed with musicians and dancers — narratives that flow in a poetic form.
And then there's Bird, a novella set partly in the rural English landscape where I grew up and partly in the Wheatbelt of Western Australia. John Bird Walker is a world travelling photographer, and the novella is an imagined memoir of his life and work. It is a treatise on photography, and covers its recent history, as Bird moves from film to digital, losing and refinding the "creative moment". It is an appreciation of nature. It is an observation of agriculture. It is a journey through the world. But, at its heart, is a love story.
Rather than separating my fiction writing (two previous novels, a collection of novellas) from the travel writing, Don't Forget to Write encompasses my whole writing life.
That's why it is so intensely important to me. It is personal. Travel Club is an important and very personal project for me, too. And in offering the book as a gift, the two come together.
And for those who come to collect their book at Seven West Media, 50 Hasler Road, Osborne Park (avoiding post and packaging costs), I'll personally sign a copy. From me, to you.
Events
We also have a whole events section. They can all be booked straight away. The Meet the Team events are free for Gold Members; just click to send off your booking.
On other events, like the Round the World Dinners, there are substantial discounts for Gold Members — the four-course dinner, with wines and entertainment is $99 for Gold Members and $145 for registered members.
Lead Travel Photographer Mogen's Johansen's Fundamental and Creative photographic courses offer a $75 discount for Gold members, but can be booked by anyone, too — the Gold Member price is $75, with $150 for registered members.
Just for starters:
Meet The Team
Meet The Team sessions are free for Gold Members. The first three of these personal sessions, for which Travel Club members are invited into our "home" at Seven West Media in Osborne Park (where The West Australian and Channel Seven live), are:
In this intimate session, I'll not only talk about some of my favourites places, but answer questions and make suggestions specifically tailored to our guests' interests. It's the chance for Travel Club members to get tailor-made advice.
Different ships, different styles, different itineraries. This is your chance to ask for personal advice from our two cruising specialists, Cruise Senior Writer Niall McIlroy and Cruise Columnist Jan Bromilow.
It's a tricky area. Can you get insurance if you have a pre-existing medical condition? What about if you are in remission after cancer treatment. What if you are over 70? Over 80? Travel Writer Niall McIlroy will be joined by an insurance industry insider who will offer personal advice, and we will be able to offer travel insurance discounts for members.
Our Aviation Editor, Geoffrey Thomas, is an acclaimed and highly awarded world leader on all-things-aircraft. Before you fly, come along to chat with Geoff about airlines, seats and where to get the best value.
Round The World Dinner
We have two Round The World Dinners already planned. They will be held in the banquet hall at the University Club of Western Australia and go like this … I sent Chef Costa Simatos a list of places I'd like to tell stories about. He has chosen the four he'd like to cook for, and the order. I am now writing scripted stories to read, and working with Dr Louise Devenish, who will conceive and perform the music to go with them. Louise is Associate Lecturer in percussion, world music and musicology at the University of Western Australia School of Music. The evening includes all wines and coffee.
Photography
Initially, Travel Lead Photographer Mogens Johansen, who has more than 30 years' experience as a professional photographer, is running two types of courses — fundamentals and creative.
In Photographic Foundations, he'll put in a firm foundation, from choosing equipment to setting up cameras, understanding exposure, shutter speeds and aperture, getting the best out of focus and light metering, and understanding
The Creative Photography day course is a natural follow-up, to help photographers develop their eye, and their composition techniques, best out of natural light, understand low light photography, deal with flash, use Neutral Density filters and High Dynamic Range, and then manage and edit their pictures.
Offers & Discounts
Our most trusted friends in the travel industry have stepped forward with offers. There are big discounts for Gold Members. For example, there's 20 per cent off Cover More travel insurance. As an example, on annual insurance for a 55 year old to travel anywhere in the world, that's a saving of $118.80.
There's 25 per cent off footwear at Jim Kidd Sports, and 25 per cent off Skypark Perth Airport car parking.
There's a $50 voucher for Camera Electronic.
We have $20 off the already discounted prices of Travel Universe's travel gear megastore.
Travel Club Gold Members can use their $50 voucher on a special Round World Cruisetour offered by Holiday Planet.
There's a big discount on eight nights at the award-winning five-star Conrad Kohn Samui in Thailand with Luxury Escapes.
When you're getting ready for the big trip, there's 10 per cent off Orbit fitness equipment. And we have 10 per cent off Redspot Enterprise Car Rentals. There's 20 per cent off entry fees for the Western Mudd Rush.
Gold Members also get 50 per cent off both Travel Club's Photography Fundamentals course and Creative Photography course — each discount is worth $75.
Remember — the $79 membership offer is for the first 60 days, then it's $99 annually.
Competitions
We are launching with an amazing competition. Gold Members automatically have a chance of winning a $22,000 holiday for two, flying Emirates Business class to Europe and then joining a seven night cruise from Barcelona to Rome in a balcony stateroom on board Princess Cruises' Majestic Princess — a prize worth more than $22,000. The winner and their guest fly Emirates Business Class from Perth to Barcelona, and home from Rome to Perth.
How to enter: Become a Gold member of Seven West Travel Club for $79 and you're automatically in the draw.
Closing date: Sunday, August 14.
Travel Club Tours
These include experiences you can't buy anywhere else, like my personalised India tour. In Agra, I'll stage a gala dinner with local musicians. I'll walk everyone around one of my favourite places in the world, Amber Fort at Jaipur. In Udaipur I'll host a special lunch in a palace in the middle of a lake. And then there are trips to Bali & Beyond and to Alaska & Canada.
There are many Travel Club Tours to come. OK — a couple of hints. Lead Travel Photographer Mogens Johansen and Africa wildlife. Senior Writer Malcolm Quekett and Gallipoli and the ANZAC tradition. And many, many more ideas along with them.
eNewsletter
All members using the site will also receive a concise and useful eNewsletter, updating them on discounts, deals, competitions and stories.
Travel Club is an important and very personal project for me. We have created an opportunity for us to come even closer together — where you can see the full range of our work, and where we have worked with our most trusted business partners to help you with your own holidays, adventures and discoveries. There are events where we can meet, talk, and you can ask questions.
Seven West Travel Club is something to bring us all even closer together.
Categories