Welcome to Zimbabwe: "people here have a spirit of sharing"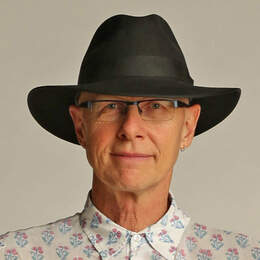 Our Travel Editor finds friendly faces and a currency of sharing born of the nation's recent and historic problems.
There's a polyphonic welcome in Zimbabwe.
Dressed in skins, leg ornaments to show off their extraordinary dancing athleticism and hats with feathers, the line sings tribal songs and trills, and each man steps forward in turn to jump or stamp, or show off his own special move.
I have arrived at Victoria Falls airport, and then we are on the road — me and new friend Felix Mugnadani.
We are near Bulawayo. Near Hwange National Park, between Victoria Falls and Bulawayo, where there are lions, leopards and elephant herds, despite poaching.
There will be rain until April and, as Felix says, the teak trees look happy. Then the dry season — "and these trees will be looking verrry mis-er-able".
Locals wait under trees for the minibuses that they cram into in extraordinary numbers.
Then a truck breaks down at a security pass gate. We all wait. And wait. "It is like this," Felix says. A baboon on the verge looks, shakes its head and ambles forward as if to see what the hold-up is.
A woman passes with a cardboard box tied to her back with a big piece of colourful fabric — a backpack, of sorts.
"You know we have 95 per cent unemployment, I think," Felix suddenly says, getting it off his chest. "You know why?"
Yes, I know what happened after independence, but it's better coming from Felix. "They invaded the farms." It was wrong, he says. "The commercial farms employed 2000 people, or 3500 people. Zambia offered all our good farmers free land. There is them. And there is Botswana — it is the only one here with a good economy.
"In 2003, 2004, 2005, there was nothing in the shops. But people here have a spirit of sharing. They will buy food for others." And with that, in an unspoken and unexplained moment, Felix slows the vehicle and winds down the window and, still idling along slowly, hands some money I have previously given him over to a woman who steps out from under a tree and crosses the road towards us. These are the currencies here — US dollars and sharing.
There is no agriculture here to speak of, he says. Factories are closing. "The place is not stable."
I tell him I have another friend here, Willis Muirimi. He's been on my mind. I've lost track of him and I'd like to find him. I have something for him, too. "Good luck," Felix says.
Most visitors will only visit the great white drop of Victoria Falls, and stay in a lodge or hotel near or in the town of the same name, and visit Hwange. "There is only tourism now," Felix says. And there are friendly people, like Felix, and a polyphonic welcome.
Categories