Arrivals & Departures

"We're going to Bonnie Doon": Holiday house from The Castle now on Airbnb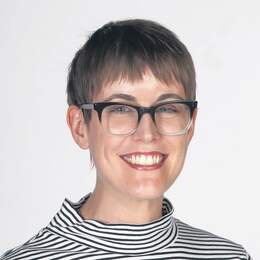 Get ready to admire the serenity: the humble home in rural Victoria that appeared as the Kerrigan family's much-loved holiday retreat in the classic Australian film The Castle is available to book on Airbnb.
The property — appropriately named The Castle in Bonnie Doon — can accommodate up to six people in two bedrooms, with space for two more in the separate "Pool Room" with a kitchenette and ensuite.

There's also a fully equipped kitchen — ideal for cooking up "some rissoles or sponge cake", as the Airbnb team point out — along with an adjoining sitting area with a fireplace, a lounge room with a TV, DVD player and PlayStation, a laundry and a veranda with a barbecue.
There are plenty of nods to Darryl, Sal and family, including a sign for the Trading Post in the front window ("Tell him he's dreamin'," as Darryl would say). Then there's the boxing bag hanging from a gum tree in the front yard, presumably for son-in-law Con, "an accountant, but also a fanatical kickboxer".
There's also a selection of Kerrigan family photos around the house, along with Tracey Kerrigan's framed diploma from Sunshine Tafe School of Hairdressing. Even the mailbox references the family business, featuring a model tow truck bearing the name "Kerrigan Towing".
Fittingly, given Darryl's passion for greyhounds, pets are allowed and there's a kennel bearing the names of his four dogs: Banshee, Starflash, Trailblazer and Coco.
Of course, if there's one thing Darryl loves more than his greyhounds or even the serenity it's "a two stroke with the engine on full throttle" — and guests with a boat can take it out for a spin and cast a line on Lake Eildon across the road.
Other attractions in the area include the ski fields at Mt Buller, about an hour's drive away, and the Great Victorian Rail Trail for walkers, cyclists and horse riders. The nearby town of Mansfield has a number of annual festivals and holds farmers' markets once a month.
According to Airbnb host Mel, people travel "from all over" to stay at the house, while others stop by to have a look and take some photos.
"We continue to get a buzz from the reaction guests have when they visit The Castle in Bonnie Doon, and we can't wait to share it with more people," she said. "It's just the vibe of the thing."
Fact File
Bonnie Doon is about 2.5 hours north-east of Melbourne. 
A stay at The Castle in Bonnie Doon costs from $200 a night. airbnb.com.au.